Psyonix and all teams, players and coaches have gone above and beyond for our entertainment this past RLCS Season X and whilst this is not the result everybody wanted, it still has high-risk, high-reward and world-class stakes at play.
Introducing RLCS X Championships, a collection of regional tournaments for the long-overdue $1,000,000 prize pool promised at the beginning of the season.
The weeklong competition will be held exclusively online and is effectively replacing the World Championship LAN event altogether because of COVID-19 concerns.
The conversation is non-stop regarding the cancellation of the international tournament, the excessive amount of games and the absurdity of the event, fans going as far as calling it a "regional with extra steps."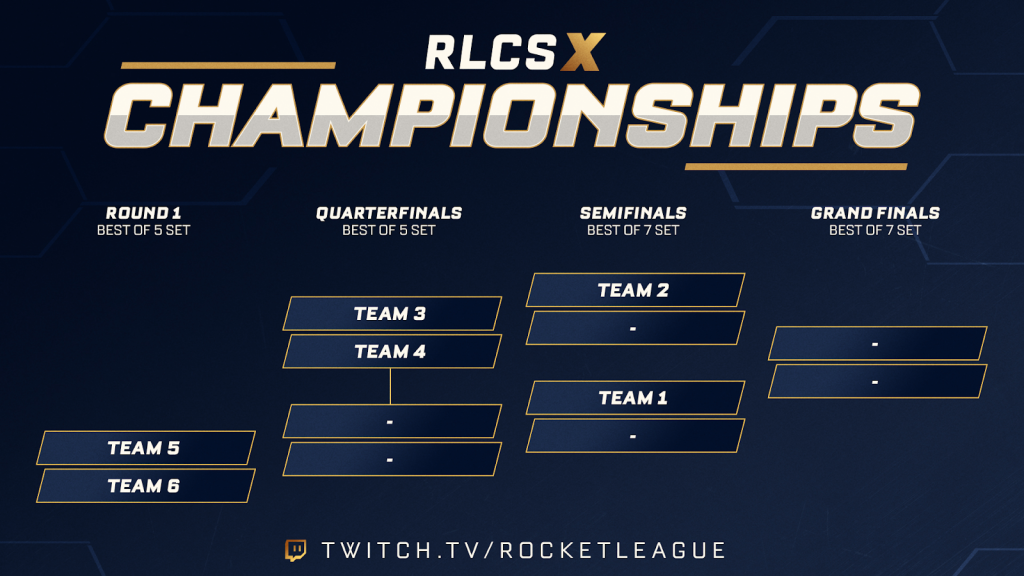 (Picture: Psyonix)
The RLCS X Championships will be played between the top two teams in Oceania, the top two teams in South America and the top six teams in Europe and North America respectively.
Instead of following traditional formats, the RLCS X Championships will hold sets where a team needs to win a certain number of best-of series to advance, instead of just winning a series.
While the effort and excitement for the huge prize pool money will be palpable with every single player seeking a slice of the pie, the event will not only be missing their fans, it will also be missing the best of the best clashing as worlds collide.
Here's to LAN events making a comeback in the competitive circuit where we can share the same space and Mexican wave when the time is right and the world gets better.
For more Rocket League content, make sure to follow our GINXTV portal @fastkickoff on Twitter!