On 20th April 2021, NRG Esports became the first organisation in Rocket League Esports to surpass ,000,000 in professional play earnings.
The milestone was reached and exceeded during the Spring RLCS X The Grid tournament where NRG finished top four and walking out with $10,500 -- enough to engrave their names in history yet again.
The organisation first entered the scene in 2016 by acquiring the Kings of Urban of which no player remains on the roster with Jacob "Jacob" McDowell playing for 72PC, Kais "Sadjunior" Zehri coaching Oxygen Esports and Jayson "Fireburner" Nunez coaching Version1.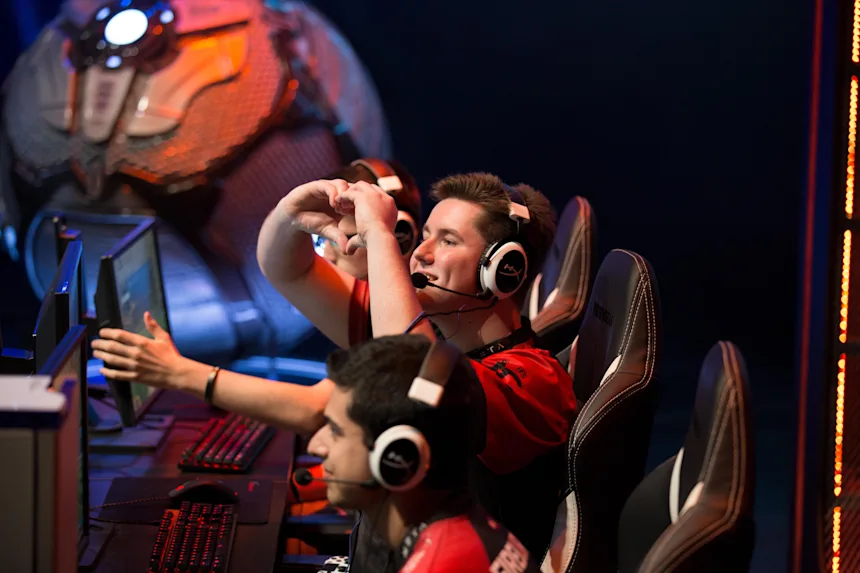 Jacob back in RLCS Season 4 LAN (Picture: Psyonix)
With the breakout superstar that was 2017's Justin "jstn" Morales and the addition of the "four-time" Pierre "Turbopolsa" Silfver, NRG captured their first RLCS World Championship in Season 8 -- still to this date the last Rocket League LAN event back in 2019.
The defending World Champs and the scene itself wouldn't be where they are if it wasn't for Garrett "GarrettG" Gordon who has been a constant through the years inside and outside the organisation.
Joining a couple of months after the NRG org entered the professional Rocket League circuit, Garrett is the only play in history to have qualified for and played at every single RLCS LAN event there has been or was scheduled to be, including RLCS Season 9 and the now-RLCS X Championships, RLCS X LANs.
Congratulations to every past and present NRG players and coaches as they soar past five years of grind, $1,000,000 in earnings and here's to many, many more.
In the words of your boy, Emiliano "Sizz" Benny, NRG is out here "all day, baby". 
For more Rocket League content, follow us at @fastkickoff with yours truly giving away a Lamborghini Bundle on 26th April 2021.