Oxygen Esports has decided to pull the plug on their Rocket League roster. On 8th March, the organisation announced via Twitter the release of their team effective immediately. 
It is unknown at the moment if the move was made to pursue other squads or to step away from the Rocket League Esports scene altogether.
Today we say goodbye to our Rocket League roster of @Ferra_RL@Chausette45@AztraL and coach @Moon_PhasesLoL

It was an honor being home to this lineup of legends and we appreciate all their contributions to OXG. pic.twitter.com/8cdqXRbBZz

— Oxygen Esports (@OXG_Esports) March 8, 2021 
Oxygen Esports is the latest org to leave the scene in the middle of the revamped RLCS X's Splits, with fellow European team Solary disbanding on 5th March.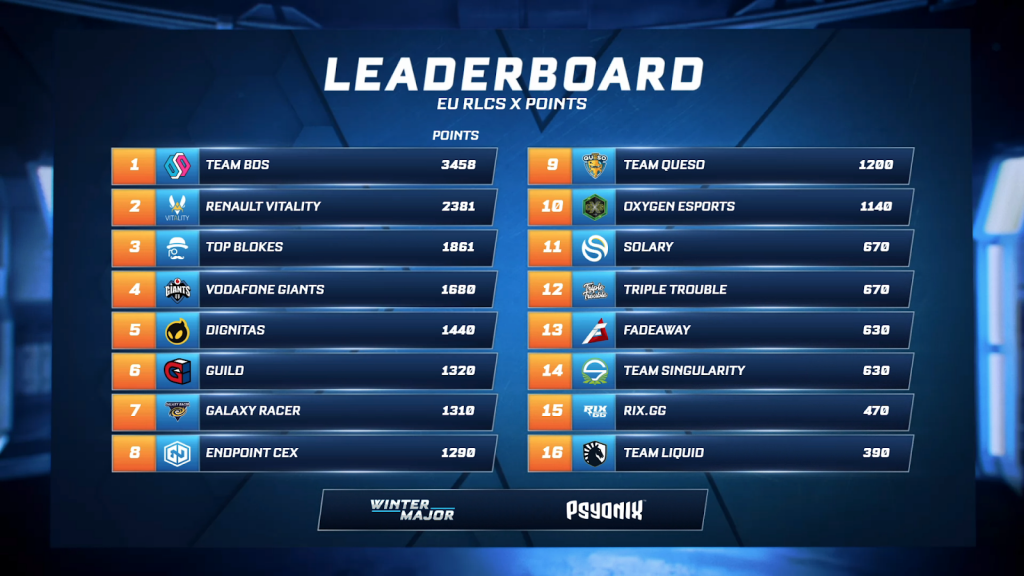 (Image: Psyonix)
Oxygen Esports released Thibault "Chausette45" Grzesiak, Maello "AztraL" Ernst, team captain Victor "Ferra" Francal and coach Julie "Moon Phases" Combes who were originally signed back in May 2020.
The disbandment of Oxygen Esports comes 10 months after acquiring the squad and to a surprise for most after an excelling Winter Split -- finishing Top 4 in Regional #2 and Top 6 in both Regional #1 and Winter Major.
Oxygen Esports will be forfeiting their 10th place in the European region with 1140 RLCS points, only four spots shy from qualifying to the World Championship.
The organisation will be left with total winnings of $62,051 in earnings.
While the org will be forfeiting current RLCS points and future earnings, as long as 2/3s of the actual team members stick together, they will be keeping both their placement and points.
Team captain Ferra has revealed the squad's intentions on staying together, sticking with their 10th place spot and making a race for the World Championship, promising "more to share soon."
Thanks OXG for this past year!
Wish them the best, as for us, we've been focused on preparing the next split, and we'll try our hardest to complete the comeback and make Worlds 😋

More to share soon!https://t.co/OWTGH5GoOU

— Ferra (@Ferra_RL) March 8, 2021
With an unnamed prominent team and a run that very well may be a Cinderella story, we can't wait to see how much damage this trio can make during the RLCS X Spring Split.