When some of Rocket League's most prestigious esport organisations penned a letter to Psyonix back in May, raising concerns over a lack of transparency, communication and support, they probably didn't expect a response like this.
Instead of revealing plans for more revenue sharing opportunities like the recently added in-game esport shop, instead, they were greeted with an entire revamp of the competitive calendar and structure.
The new structure will see the teams play more LAN events in a system more like the League of Legends split format than the two-season a year league and World Championship the RLCS uses currently.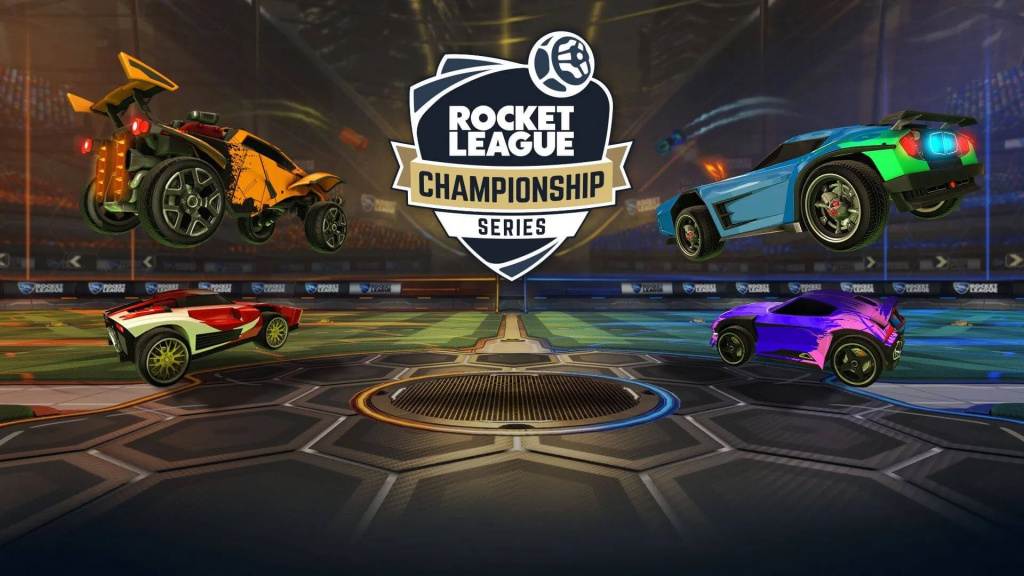 Under the new plan, the RLCS will look radically different. (Picture: Psyonix)
Under the new format, which Psyonix describes as an "open circuit", both North America and Europe will have three splits per season, with three regional LAN event per split (3 for NA, 3 for EU). Each split will have an International major, so three in total throughout the year, with points being weighted and accrued across all of the games.
Based on point totals at the end of the season, teams will be invited to the World Championship.
Based on this format which was leaked to the Esport Observer, there would now be nine regional events, three international LANs, and one World Championship per year.
Points will also be able to be earned through a weekly online league. There appear to be no details yet on how teams outside the RLCS or RLRS will qualify for these events or the weekly league, with the finer details still to be nailed down.
If you are still confused as to how it looks, Rizdax_RL, a prominent member of the French Rocket League community, put together a handy visual guide.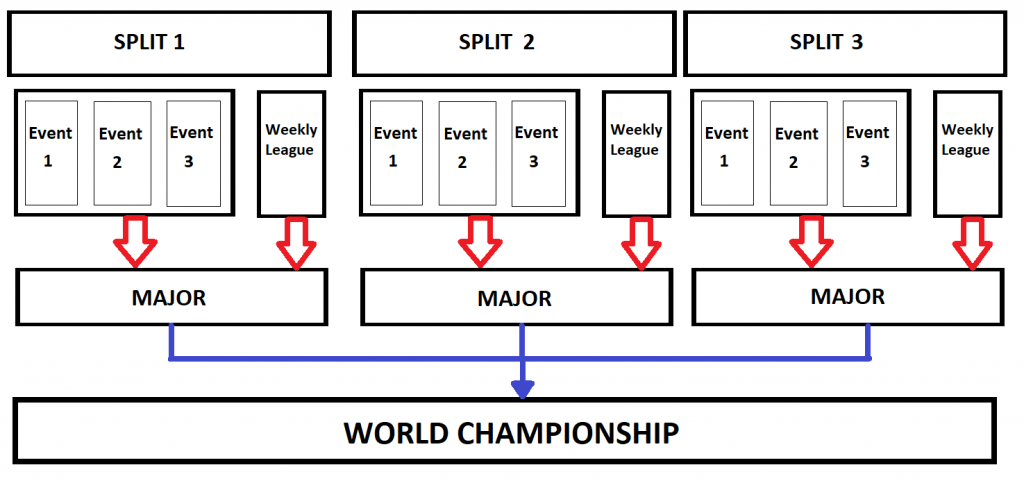 (Picture: Rizdax_RL)
Teams that were meant to take their place in what would have been RLCS Season 10 are guaranteed a spot in the initial stages of the new format.
"Currently qualified RLCS teams will have reserved spots in the first six regional events (assuming the teams abide by roster restriction rules). That means outside of the International Majors, current RLCS teams will have automatic access to two full Splits of regional events," Psyonix was quoted as saying.
"Additionally, all currently qualified RLCS and Rival Series teams will have automatic qualification to the first Split of a weekly league that will run from beginning to end of each Split."
This will be welcome news for fans of Rocket League esports and the organisations themselves, but it may have been too little too late for one, with Cloud9 releasing their roster and exiting the game earlier this week after fielding a team for almost three years. There are rumours North American orgs could be set to follow.
The picture on the other side of the pond looks a bit rosier though, with a number of 2nd tier RLRS teams getting picked up by orgs with Solary and most recently Vodafone Giants entering the game.