Rix GG is back on the Rocket League Championship Series map with today's announcement. On 12th February, Rix GG reported acquiring Redemption's roster and signing them to the organisation.
Redemption's roster (now Rix GG's) is composed of Kurtis "Kash" Cannon, Mike "Mikeboy" Verkuijlen, Maarten "Oscillon" van Zee and coach "Lyaneii". This squad has secured qualification for the European Winter Split major.
The move was done only 10 days after the former Rix GG roster was released from the organisation, letting go Lorenzo "Dead-Monster" Tongiorgi, Joonas "Mognus" Salo and Boris "MillenNiuM" Hettinger.
This means Rix GG has officially "bought into" the RLCS X EU Winter Major scheduled to be played on 20th and 21st February.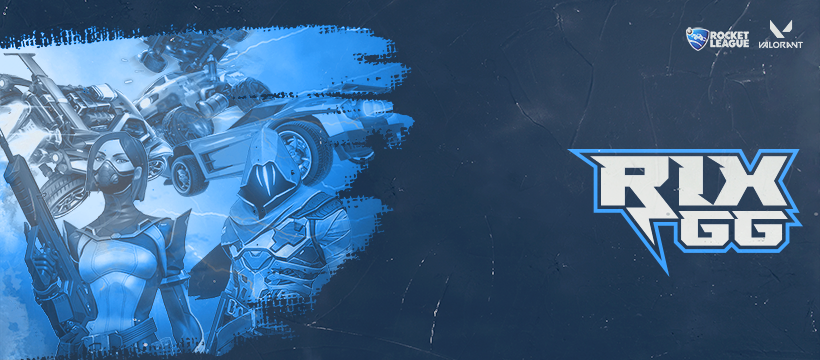 (Image: Rix GG)
Rix GG is a fairly new European org, joining the professional Rocket League scene in August 2020 and having earned $7,326 in winnings so far.
With Rix GG releasing their roster, per RLCS X rules, they forfeited the tournament points they had accumulated so far.
On the other hand, by keeping its trio intact, Redemption's points will not be altered with two-thirds of the original roster still in the squad.
The change will merely be contractual and aesthetic with Redemption's squad and leaderboard placement now being under Rix GG's organisation and name. 
Rix GG had very poor performances with their old roster staying competitive during open and closed qualifiers but falling short come crunch time failing to reach the latter stages of any of the Winter regionals.
The organisation is also known for its Valorant team which has also had its fair share of roster changes since the beginning of 2021.
Make sure to tune in to the RLCS X EU Winter Major on 20th and 21st February through Rocket League's official YouTube and Twitch channels to see how Redemption-- ergh, Rix GG fairs with their new squad.