Retired pro player, now Rocket League content creator Dillon "Rizzo" Rizzo has opened up on Twitter about his LAN days and really how much they messed with the veteran's psyche – going as far as unconsciously starving or hurling throughout game day.
"Most times before an event I would feel extremely stressed to the point where I would be unable to eat and would want to throw up because I was so anxious to play that day", the 24-year-old shared in a thread.
"Many times I threw up before going on stage or even just getting up in the morning before an event." These jitters would, unfortunately, happen to Rizzo more often than not with over a dozen Rocket League LAN appearances under his belt in his six-year career.
This angst and anxiety can sprout in rookies and veterans alike, and an ongoing in-person event with players from the entire experience spectrum might've reminded and inspired the happily retired pro player to share his two cents.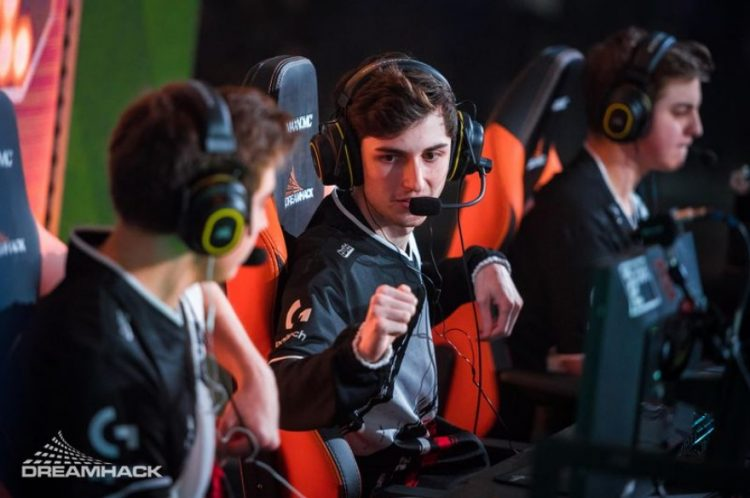 "To players out there for the first time or old players I would say it's not unnatural to feel something like this, everyone has a different way of showing/dealing with stress and the more you do it the easier it becomes to learn how to handle these situations", Rizzo said about all rocketeers competing in the Stockholm Fall Major, the first RLCS LAN in two years.
"These events are not easy to play in and it's very easy to have your mind all over the place, do your best to enjoy everything you've earned thus far. No matter what team you have a wave of supporters behind you", the veteran added.
With rookies and newcomers making their debuts from Europe or North America and even new regions like MENA and APAC, the pressure of representing them well and over 100,000 spectators watching your every move can be exhausting – even for former World Champions. 
Plenty of car soccer icons shared their feelings after taking the stage including NRG captain Garrett "GarrettG" Gordon who wasn't "that nervous in ages" and the four-time World Champion Pierre "Turbopolsa" Silfver who also needed to "get the LAN nerves" off of him.
Rizzo recommends rookies and veterans reach out to organisers to try and make themselves as comfortable as possible in a naturally uncomfortable setting.
"I would always let the staff know if I needed something specific and they would always go out of their way to make sure I got it, they're the best and helped so much", the G2 Esports legend concluded.
Make sure to follow us at @33Boost on Twitter for more news, content and giveaways and check out our dedicated Rocket League GINX TV section.
Feature image courtesy of Psyonix / DreamHack.