The Rocket League Championship Series is still going strong in its 11th campaign and 2021/22 season. The Fall Major, the first car soccer LAN in two years was a record-breaker and the action looks to continue and move on for with two more LAN events planned before the big one: the RLCS World Championship.
However, before we get too ahead of ourselves, there are more regional tournaments to go through to see who'll make the cut and travel the world to play the beautiful esport in front of almost half a million rocketeers.
From marking your calendars to understanding the format, here's everything you need to know about the Winter Major, the second LAN of the 2021/22 RLCS season!
RLCS 2021/22 Winter Major start date and duration
The RLCS 2021/22 Winter Major is expected to be held from 24-27th March 2022. Dates are subject to change.
Format
The RLCS 2021/22 Winter Major will have 16 teams going at it in four groups of four during the group stage with the top three teams advancing to a double-elimination bracket:
Group Stage
16 teams - split into 4 groups of 4.
Round Robin Bo5
Winner of each group qualifies to the Winners' Bracket of the Playoffs.

Places 2 and 3 of each group qualify to the Losers' Bracket of the Playoffs.
4th place of each group is eliminated.
Playoffs
Double Elimination Bracket.
Upper Bracket: All matches are Bo7.
Lower Bracket: Round 1 and 2 are Bo5. Quarterfinals, Semifinals and Finals are Bo7.
Grand Finals are Bo7.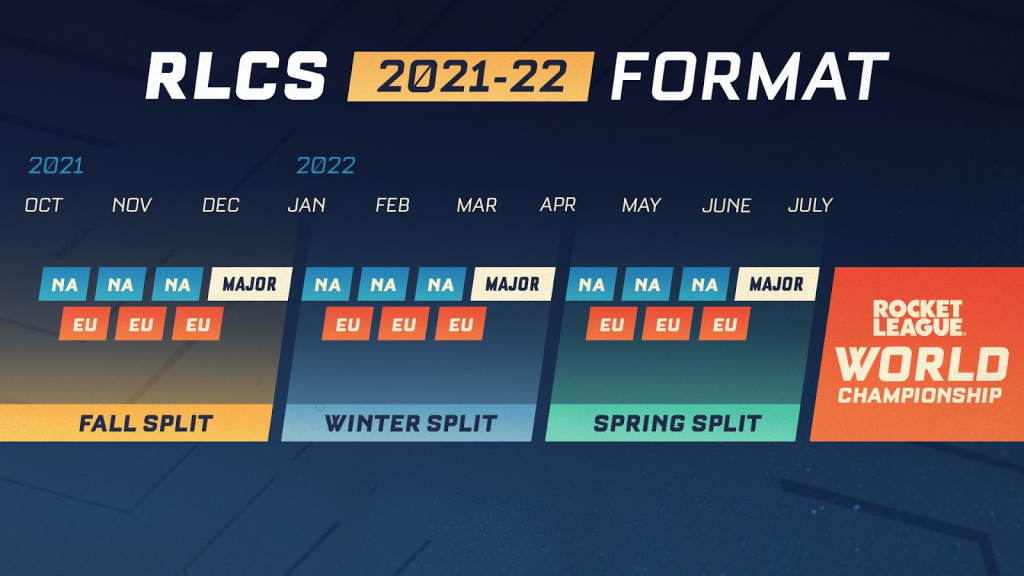 Prize pool
The prize pool for the RLCS 2021/22 Winter Major is a total of $300,000 USD distributed as such:
1st: $90,000 and 701 points
2nd: $60,000 and 600 points
3rd: $30,000 and 520 points
4th: $24,000 and 440 points
5-6th: $18,000 and 380 points
7-8th: $12,000 and 320 points
9-12th: $6,000 and 220 points
12-16th: $3,000 and 120 points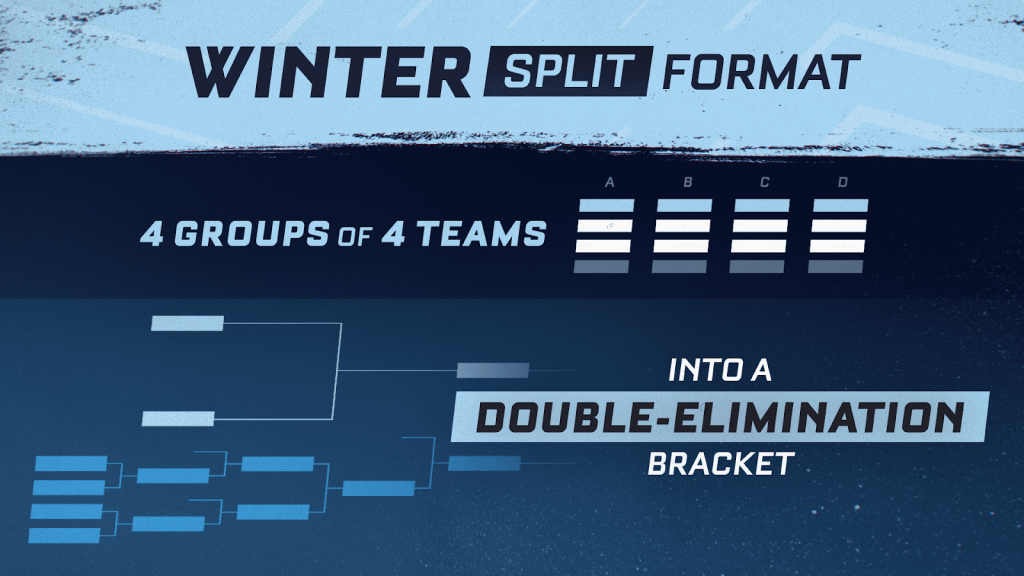 RLCS 2021/22 Winter Major: How to watch
The RLCS 202/-22 Winter Major will be streamed per usual on Rocket League's official Twitch and YouTube channels.
RLCS 2021/22 Winter Major LAN location
The location for the RLCS 2021/22 Winter Major LAN has not been revealed at the time of writing. Make sure to come back to check as location, teams and more details are revealed before the second Major of the season.
Make sure to follow us at @33Boost on Twitter for more esports news, game content and Psyonix-sponsored giveaways and check out our dedicated Rocket League GINX TV section.
Featured image courtesy of Psyonix.