More FPS! That's what
Rocket League
fans with the PlayStation 5 (PS5) consoles have been waiting for. The game does have a 120 FPS performance option on Xbox Series X/S but owners of Sony's console have been out of luck. While the long-awaited feature was
supposed to be enabled on 18th August
, that time has long passed, as the hotfix didn't work. Then, developer Psyonix released the Rocket League v2.02 update on 25th August, with the glorious patch notes reading "120 FPS support is now available when using the correct cables and display".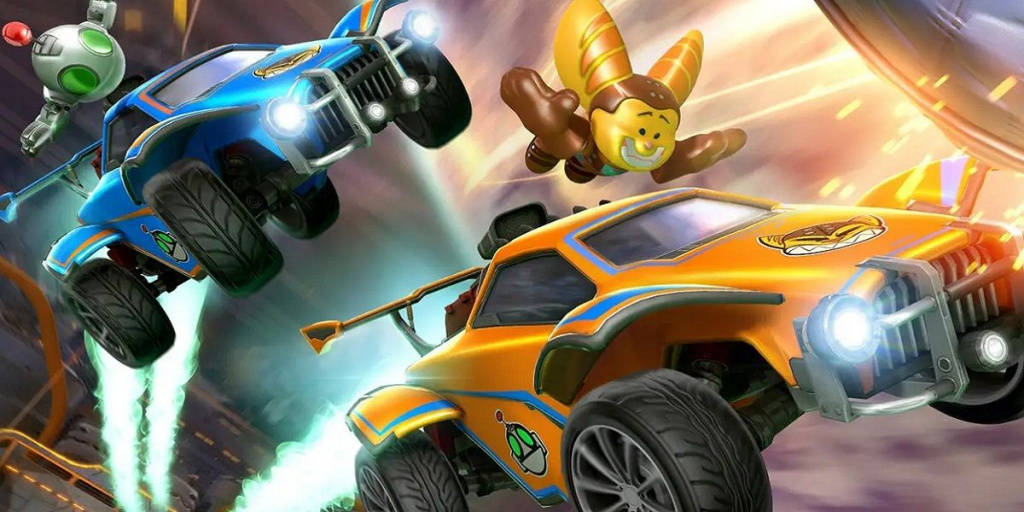 Unfortunately, players are still experiencing issues, and the frustration is driving some up the walls...
Psyonix respond to Rocket League PS5 120 FPS issues
Many disgruntled fans took to Reddit to share their experiences with Rocket League on PS5, and how the 120 FPS "performance" mode simply isn't working. 
On this same Reddit post, Psyonix_Devin (from Psyonix if that wasn't clear) finally gave a response, and it was an honest one.
While many players are thanking Psyonix for its honest response to the situation, some remain frustrated.
The updated patch notes (v2.02) explains: "120 FPS support on PlayStation 5 is not working as intended, and we've added this to our Known Issues list." 
So what exactly is the issue with 120 FPS on PS5? Well, when players set the game to performance mode with the required hardware (120hz capable screen, for example), the game still runs at 60 FPS instead of 120 FPS.
It is supposed to run at 2688x1512 resolution (70% of full 4K) at 120 FPS with HDR on PS5 if you have a screen/TV that can handle this, and an HDMI 2.1 cable (included with PS5s).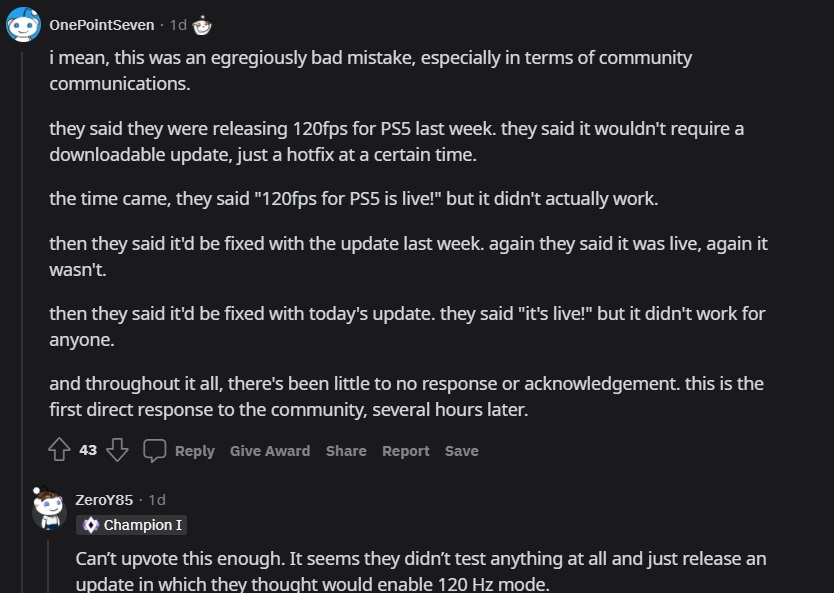 As you can see in the image above, not everyone is happy about the delay in releasing a fully-functional 120 FPS experience on PS5, and Psyonix' previous communication, or rather, lack thereof. 
It remains to be seen when the 120 FPS mode issues for those on PS5 will be sorted out, but at least Rocket League's devs are honest about the situation. At the time of writing, on 26th August at 09:00 CET, this remains a "known issue".
For more Rocket League news, guides and giveaways, follow us at @33Boost on Twitter and check out our dedicated section for the game.