As a video game of the people,
Rocket League
listened and the time has come: custom tournaments' spectator mode has been fixed on all platforms.
In the latest patch notes, Psyonix detailed two changes which included the long-awaited fix which made community tournaments a nightmare for the creators.
The outcry got increasingly impatient over the weeks, so much so that Twitch streamer ItzColdGaming creating an alt Twitter account that updated the car-soccer community every day if the mode had been fixed.
It ran for three straight weeks tweeting out the word "No" and variants letting Psyonix have it when it came to fixing such a detrimental bug.
Even Psyonix's Senior Manager and Community Developer Devin Connors was taking hits online for the broken feature that lasted a little over two months since the start of Season 3. 
"The teams that make and release content are not the same teams that prioritize, triage, and fix bugs", Connors replied on 20th May to a player's concern for spectator mode, hinting at this very patch, mentioning he "hoped to have it fixed next week."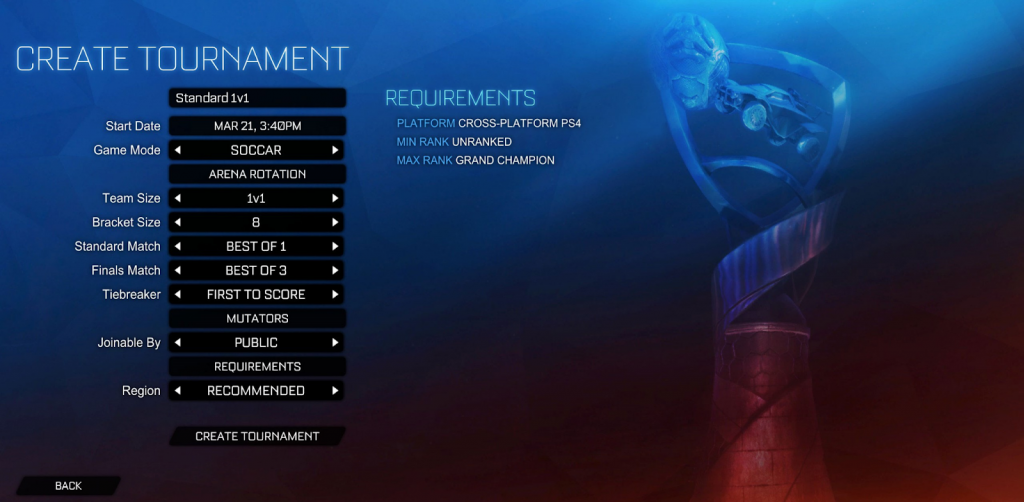 (Picture: Psyonix)
The patch notes for V1.98 also pointed out that a bug that caused players to become invisible during online gameplay has also been worked on and should no longer happen in any playlist.
Whilst it wasn't pretty, Devin's care for the community, Cold's content through adversity and the entire player base's patience got the racing-sports hybrid over another bump on the road.
For more Rocket League content, follow us at @fastkickoff on Twitter!