Rocket League's partnership with the NFL started with a Fan Pack of Octane decals and is currently running an in-game Super Bowl LV event with items and XP as rewards -- but the finishing touch couldn't be more fitting.
Recreating the NFL playoffs, Psyonix organized The Gridiron Games which brings together professional Rocket League players and content creators to the pitch for a battle in the new Limited Time Mode, Gridiron -- an American football version of Rocket League.
The Gridiron Games will be on this week and here is everything you need to know so you don't miss a score of it.
Rocket League The Gridiron Games schedule and how to watch
The Gridiron Games will take place on Friday, 5th February at 12 pm PT (8 pm UTC) and will lead into the Rocket League Championship Series (RLCS) X Oceanic Regional Major afterwards.
Rocket League will be streaming the event live on both their Twitch and YouTube channels.
Rocket League The Gridiron Games format
The Rocket League Gridiron Games has the following format:
Four teams of four players

Captains will draft teams on stream

Round-robin, Best-of-3 (Bo3) group stage

The top two teams will play in a Best-of-5 (Bo5) Gridiron Bowl
While there is no money pool up for grabs, winners of the tournament will earn "Gridiron Games Champion" in-game title as their prize.
Rocket League The Gridiron Games participants
The Gridiron Games will have three hosts, four captains and 12 players that the captains can choose from.
Hosts
Athena

JonSandman

Joel "Orb" Kumlin
Captains
chellchee

Demar "Dazerin" Williams

John "Johnnyboi_i" MacDonald

Emiliano "Sizz" Benny
Players
Tshaka "Arsenal" Lateef Taylor Jr

Carson "Forky" Howard

Garrett "GarrettG" Gordon

Ryan "King Ranny" Alexander

Camila "Neatoqueen"

Josh "PhantomAce"

Slater "Retals" Thomas

Dillon "Rizzo" Rizzo

Jared "SunlessKhan" Zook

Pierre "Turbopolsa" Silfver

Isaac "Turtle" App

Widow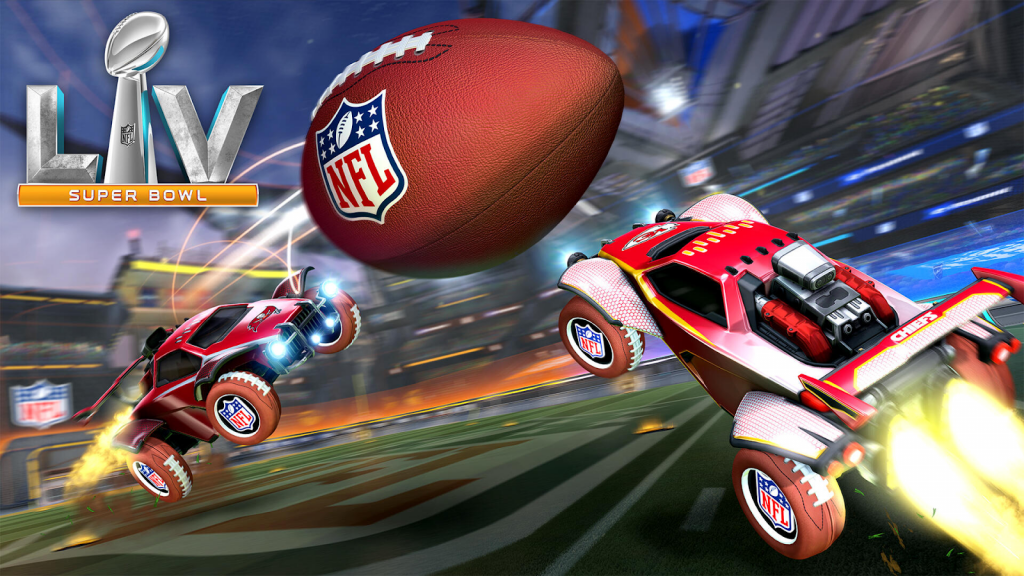 (Image: Psyonix)
Rocket League The Gridiron game mode rules
In case you haven't touched the game mode yourself or you missed the announcement altogether, here are The Gridiron Limited Time Mode rules.
Gridiron is 4 on 4.

The standard Rocket League ball has been replaced with an American football.

Touching the ball attaches it to the roof of your car. In Spike Rush, the ball would attach to wherever your car made contact, but in Gridiron it will always attach to your roof.

If any player touches the ball, that player becomes the ball carrier, setting up the opportunity for hand-offs to teammates or steals by the other team.

The carrier can single jump, but double jumping drops the ball. You can also pass the ball by dodging.

Each goal is 3 or 7 points: 7 points are awarded if the ball is attached to a player when entering the opponent's goal, and 3 points are awarded if the ball is passed in or if the ball is loose. All own-goals are worth 3 points whether the ball is attached or it's loose.

Demos require Supersonic speed just like in standard modes.

You'll fumble the ball if you cross the line marked on the Arena wall.  
Even though it's all fun and games, everyone would like to add another exclusive player title to their name.
In a short-format tournament with high-profile names, we'll have to wait and see if Turbopolsa is in fact the Tom Brady of Rocket League. 
Make sure to tune in on 5th February to catch The Gridiron Games live on Rocket League's Twitch and YouTube channels.