The
Rocket League
community has always been under fire for being one of the most toxic player bases in the whole wide world, with people on the outside and former rocketeers comparing it to the infamous Call of Duty lobbies of the late 2000s and early 2010s.
With each update, Psyonix is taking steps towards eradicating any and all sexism, racism, homophobia and bullying from their in-game parties, private lobbies and, eventually, revamped voice chat -- and this release is not the exception.
Focusing on Season 5's new content and providing users with more options than ever to report poor behaviours since queuing into the server until leaving the lobby, here's everything you need to know about the newest Rocket League patch notes.
Rocket League V2.08 patch notes
Check out the Rocket League V2.08 patch notes below, featuring bug fixes, changes and updates to the player reporting system, and more.
New content:
New Arena Variant
'Starbase Arc (Aftermath)' can be found in Private Matches and Free Play
Changes and updates:
Player Reporting
The report reason list has been updated to include:

Text Harassment
Verbal Harassment
Match Throwing or Griefing
Intentionally Idle
XP Farming
Inappropriate Player Name
Inappropriate Club Name
Trade Scam

Report players via the Main Menu

You can now report players from the Recent Players section of your Friends List
Go to Recent Players, select the relevant player name, and choose Report Player
The report reasons listed here are identical to the reasons available during a match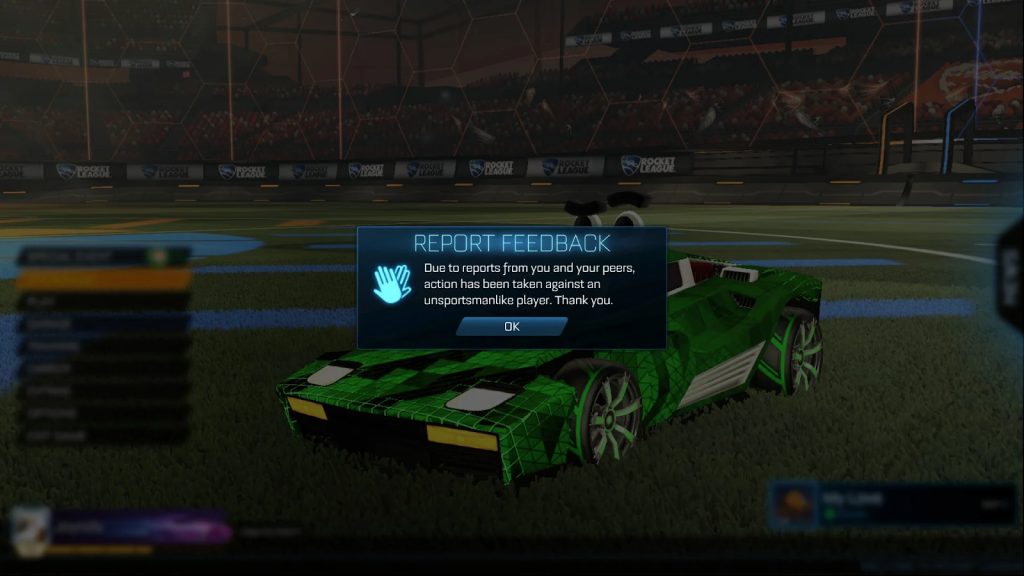 You can now select more than one report reason

Example: If a teammate is harassing you in team chat, and is also own-goaling, you can select both "Text Harassment," and "Match Throwing or Griefing"

When reporting a player for Text Harassment, press the Chat Log button to see chat lines from the reported player
A new pop-up notification will appear when you successfully report another player

To keep in-game visibility clear, this message will appear in the upper-left corner if you are reporting during a match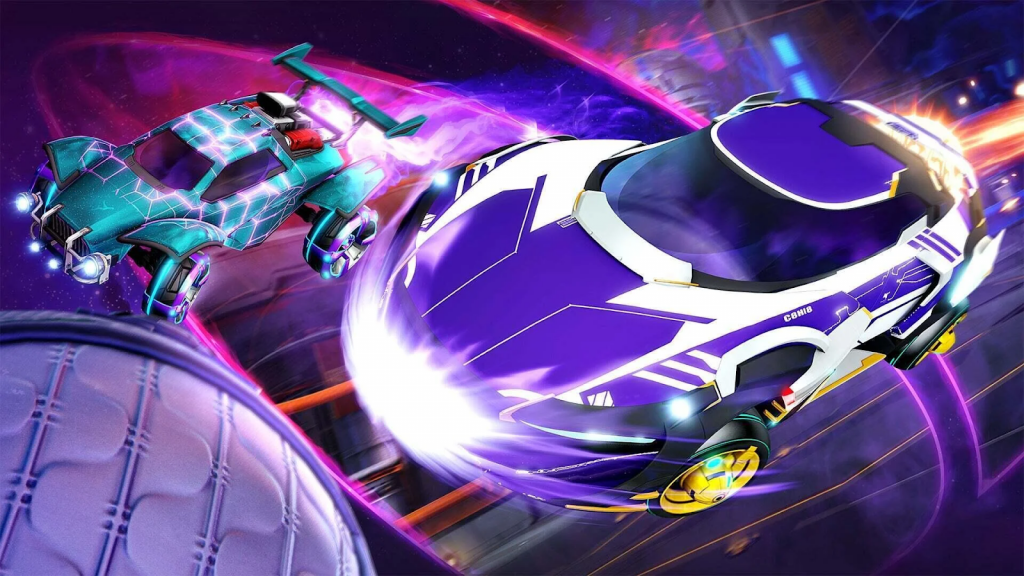 Bug fixes:
Fixed controller focus bug on post-match celebration screen
Fixed appearance of the Tumbling Blocks Decal
Fixed appearance of the grill on Painted Tygris cars when non-animated Decals are equipped
Fixed a bug preventing Apex Wheels from being equipped on '99 Nissan Skyline GT-R R34
Removed option to add friend as Epic Friend when they are already on your friends list
Fixed a bug preventing NFL Decals from showing up in Garage when using Filters
The Mood Slime Rocket Boost no longer appears over the top of certain car bodies when in the Garage
Fixed an issue preventing certain car movements from resetting the idle player timer
Hopefully, Rocket League players do not abuse this feature to the point of rendering it useless where every report has to be analyzed on a case-by-case basis, giving the toxic community more free time to keep grieving and the wholesome community more reasons to leave.
Make sure to follow us at @33Boost on Twitter for more Rocket League updates, news, insider info and giveaways.