Rocket League has gone through ups and downs since its 2015 release. As a sequel title in an unexplored genre of video games, it wasn't surprising to see it become a well-oiled machine with the years.
That wasn't, though, without the help of unsung heroes along the way who have partaken in the journey of bettering their favourite car-soccer hybrid.
These white-glove contributors have given back to the community by detecting game-breaking bugs that can be exploited and repeated to one's advantage and reporting them directly to developers at Psyonix.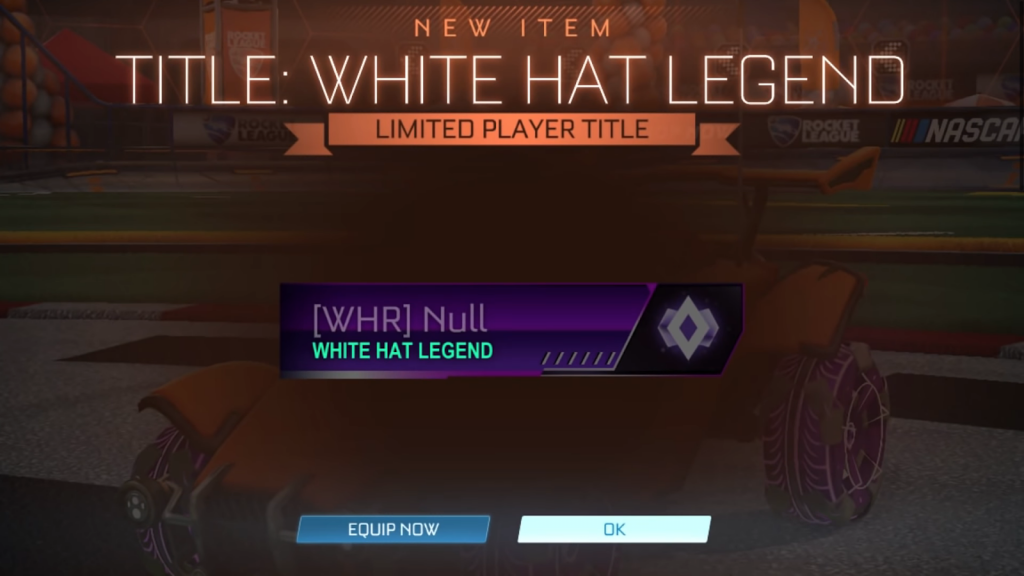 Original White Hat receivers Null and Cobra were awarded the White Hat Legend player title. (Picture: Psyonix)
Back in the day, these helpful reports would be rewarded with a White Hat topper, the rarest, most expensive item in the game. This, however, will be no more.
There were around 25-30 White Hats given out during the almost six-year run and whilst original receivers will always be remembered for their stellar work, the hats themselves are tradeable amongst players, going around for thousands of dollars if need be.
Now that both Psyonix and Rocket League are owned by Fortnite developer and publisher Epic Games, a monetary reward system has been put in place in order to incentivize knowledgable hackers to find game-breaking bugs for good, not evil.
Not without commemorating the first two White Hat owners ever, Null and Cobra, with their two-of-a-kind special player titles. Their banners will now forever read "White Hat Legend", bringing closure and honour to the White Hats' craft.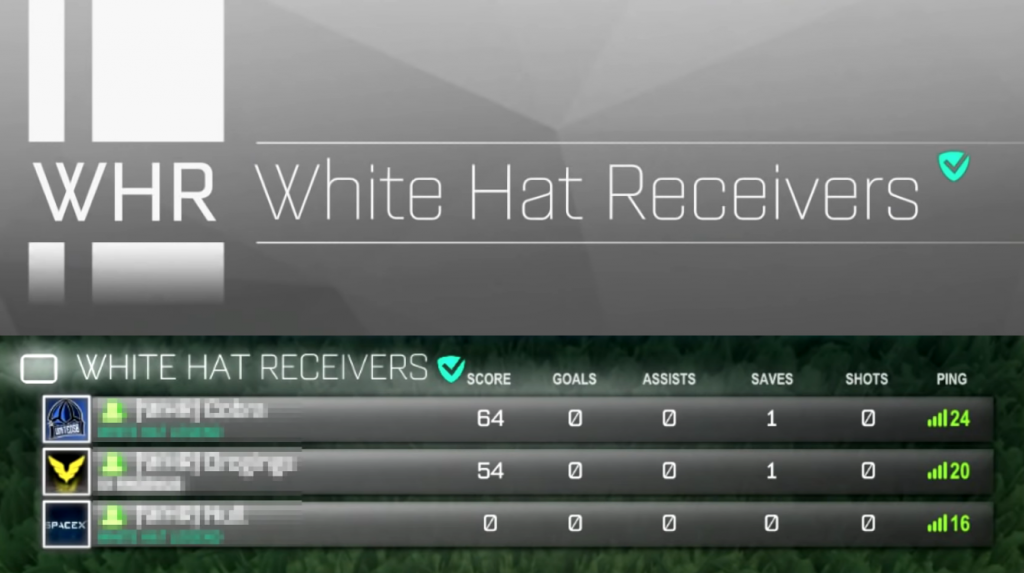 The White Hat Receivers clan with their verified checkmark in-game. (Picture: Psyonix)
A White Hat is an ethical hacker who doesn't intend any harm or monetary gain for their knowledgable and sometimes intrusive work, rather dig deep trying to find the flaws and loopholes to report to the original source.
The White Hat Mafia, as the around 30 players who have been rewarded or traded for a White Hat like to call themselves, is also being immortalized in Rocket League with their own verified in-game clan called the White Hat Receivers, WHR for short.
There's a Discord server dedicated to all past and present White Hat owners where they identify themselves between either a person who was originally rewarded the god-like item (who shall remain in the server regardless of having the hat in their inventory or not) or a trader who received the item from a third-party and can be kicked out whenever they lose possession of the hat.
Rocket League YouTuber Rocket Sledge has two amazing videos on the matter as he was an honorary member of said Discord server for a day in a once-in-a-lifetime experience.
Go check out his latest work on the White Hat lore in the link below.
For more Rocket League content, news and giveaways make sure to follow @fastkickoff on Twitter!