Rocket League Sideswipe grants players access to a variety of cars, car parts and additional cosmetic items which can be purchased using the in-game currency, SP coins. One way players can earn SP coins is by salvaging items in exchange for SP coins.
As players will, without doubt, collect plenty of car parts and cosmetic items, there will be some items that you wish to get rid of. This guide will detail how players can salvage items in Rocket League Sideswipe for easy SP coins to put towards your next car part or cosmetic item.
How to salvage an item in Rocket League Sideswipe?
To salvage excess cosmetic items and parts in Rocket League Sideswipe, players will need to ensure that they're logged into their Epic Games account before performing any of the described actions. You will then navigate to the "Garage" from the main menu and select one of your currently owned cars.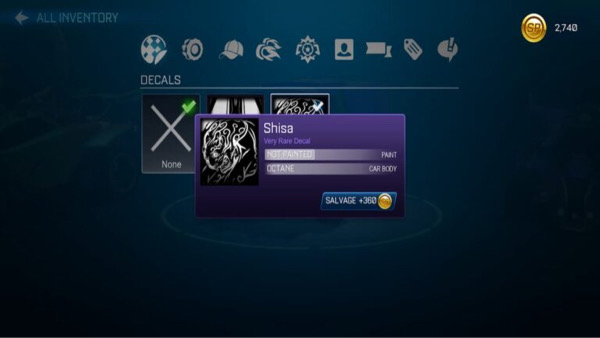 Players can view from a list of items available for that specific car and item(s) you wish to exchange by tapping the white info icon. A pop-up menu will appear onscreen which will display the amount of coins players will receive for the exchange before clicking the "Salvage" button to agree to the exchange.
Depending on the parts, which car they're from and its rarity, the amount of coins players will likely receive can vary. As of writing, Common items can earn players up to 100 SP coins each while Uncommon items will be around 200 SP coins per part.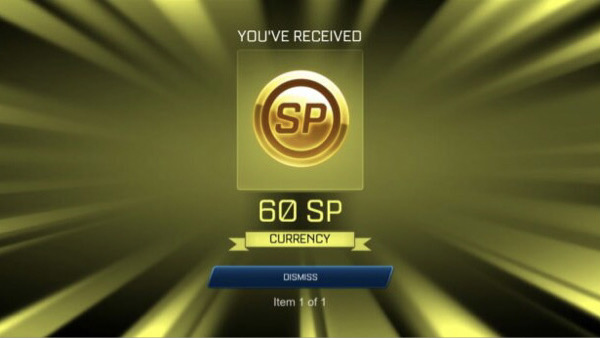 In addition, profile avatars can be salvaged for coins, should players wish to do so, however, the number of coins received will be far less than other items. It is worth noting that items acquired through the Rocket Leagus Rocket Pass can't be salvaged.
We hope that this guide entailed everything you need to know about salvaging in Rocket league Sideswipe. These coins can then be used to purchase new cosmetic items available from the Shop so there's no time like the present to start salvaging.
Don't forget to check out our dedicated Rocket League section for the latest news, updates, guides, leaks and more plus do follow us at @33Boost on Twitter for more Sideswipe news, content and giveaways.
Featured image courtesy of Psyonix.