Season 3 of Rocket League isn't stopping anytime soon as the race-themed content keeps hitting our screens every so often.
An update preparing us for both the NASCAR and Formula 1 content coming our way, there are still changes and tweaks left to be talked about.
From map rotation to getting rid of annoying pop-ups, here's everything you need to know about the 1.96 version of Rocket League.
Rocket League V1.96 patch notes
Salty Shores (Night) added to the rotation in all Playlists
Reduced frequency of some arenas in the rotation (Wasteland, Farmstead)
Neon Fields and Forbidden Temple (Day) have been removed from rotation until additional revisions can be made
Made it clearer which items cannot be traded to other players while on the Trade In page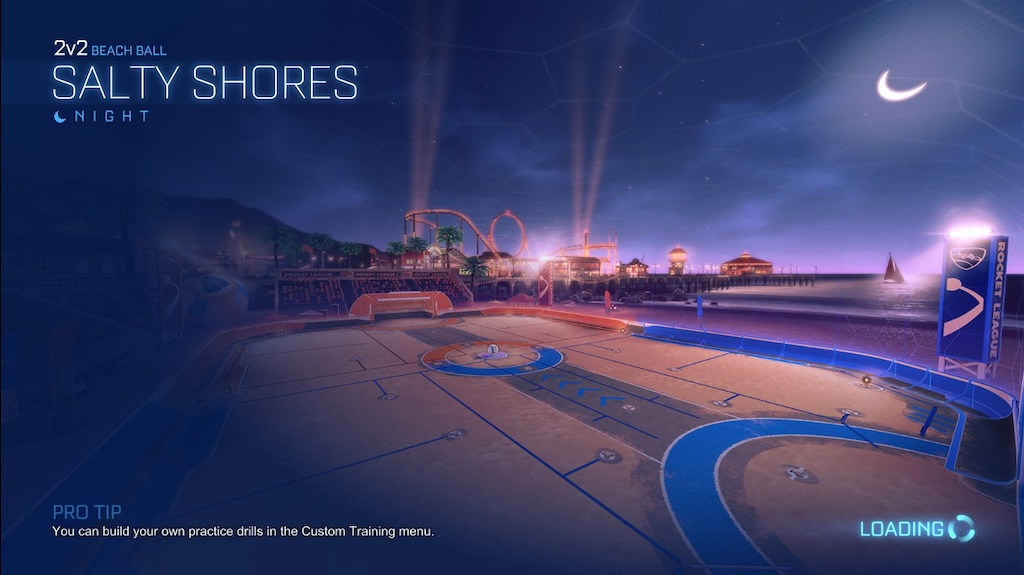 Salty Shores (Night) will now be in all queueing rotations (Picture: Psyonix)
Bug Fixes
Fixed an EOS cloud sync error that was preventing some players from accessing item inventory
Fixed a bug causing players to join the incorrect Private Match
Fixed the "Add Players" pop-up that was appearing far more frequently than intended
Fixed appearance of Anispray Rocket Boost
Friends List appearance will now scale correctly with the rest of the user interface
And that's it! With less frequent Add Player spam and Farmstead matches and more NASCAR, F1 and Salty Shores (Night), we welcome this patch with open arms to move forward in the season.
On the other hand, Neon Fields has been removed from all playlists' rotation after backlash from the gaming community due to poor gameplay quality and difficulties distinguishing wall mesh from flashing lights.
If you haven't already, make sure to catch our guide to fix the version mismatch error message in case the update has not come all the around for your platform.
Good luck, have fun and keep an eye out for more Rocket League news and giveaways at @fastkickoff on Twitter!