The Spacestation Gaming Rocket League roster has put pen to paper to a two-year-contract extension with the North American organisation, the team announced on 9th March.
. 2
MORE
🏆 YEARS 🏆@Sypical - @RetalsRL - @ArsenalRL
@ChromeRLpic.twitter.com/qx6Ck4pKXP

— Spacestation Gaming (@SpacestationGG) March 9, 2021
This guarantees the RLCS team composed of Caden "Sypical" Pellegrin, Tshaka Lateef "Arsenal" Taylor Jr, Slater "retals" Thomas and coach Robert "Chrome" Gomez will be prolonging their stay in SSG until the year 2023.
Spacestation Gaming currently holds 3rd place in North America and 5th place worldwide with 2373 RLCS points in the span of two Splits.
This placement in the region currently qualifies them to the RLCS X World Championship LAN event set to be held after the end of the Spring Split.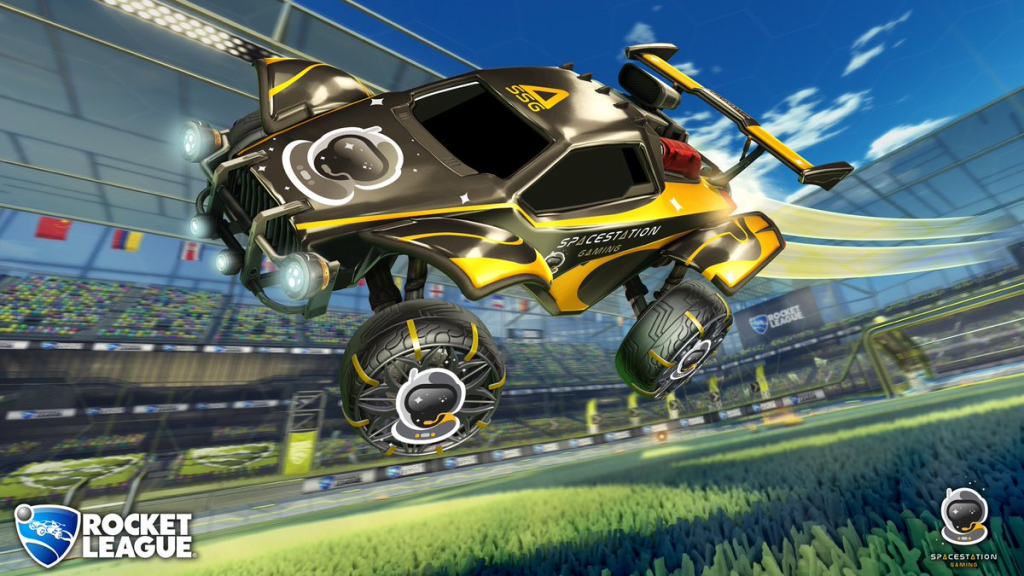 (Image: Psyonix)
After entering the competitive Rocket League circuit in 2018, the org has made little to no changes to its roster in comparison to other teams in that same span.
The Spacestation Gaming we've come to know and love started to take shape after departures from Matthew "Satthew" Ackermann and Alexandre "AxB" Bellemare, which opened spots for real game-changing roster moves.
Arsenal's arrival in the summer of 2019 plus retals' addition one year later turned a staple team of the Rocket League Esports scene into a behemoth taking over the whole NA region.
Pulling off a Top 4 finish in the Fall Regional #3, the 3rd spot in RLCS X Games and winning it all in both Fall Regional #1 and Fall Major, Spacestation Gaming has amassed a good enough amount of points and is one similar last split away from entering Worlds as North American top leaders.
Whether it's playing for RLCS points or the RLCS trophy, Spacestation is a force to be reckoned with that can't be ignored any longer.