South American esports organisation, True Neutral, has mutually agreed to part ways with their Rocket League roster ahead of the 2021-22 RLCS season.
"We would like to announce that our Rocket League roster is looking to represent a new organisation in the North American region," True Neutral tweeted on 4th October 2021. 
"We have fully supported them in their endeavours up until now, but mutually believe that it is time for them to bring the trophies home for a larger organisation where they can keep building their careers," they continued.
This means that Facundo "Shad" Vallerino, Victor "Reysbull" Duran Parra, Lautaro "ajg" Gusinsky, and coach Lucas "Aguesome" Rodriguez are looking for a home in North America and will be leaving True Neutral when the opportunity arises.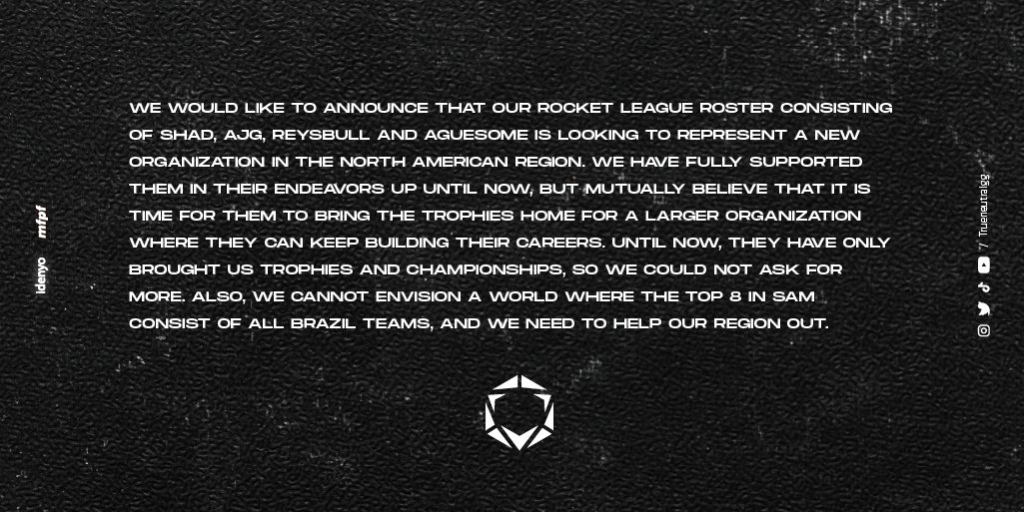 The Argentinian-Chilean roster had a dominant run in the South American RLCS X season with three Majors wins, three Grand Series wins, and a Regional Championship amassing over $150,000 in prize pool earnings.
True Neutral assisted all four professionals earlier in July this year regarding their move to Mexico to compete in the North American region in the upcoming RLCS.
Even though the scene is no stranger to organisations picking up rosters North, South, or overseas from their headquarters for one or multiple esports, it was an unprecedented feat for a full roster to move regions for competitive reasons.
Despite the historic relocation from South America to North America, the rocketeers are looking for a bigger fish to represent as True Neutral is currently interested in picking up an independent regional roster to play for them.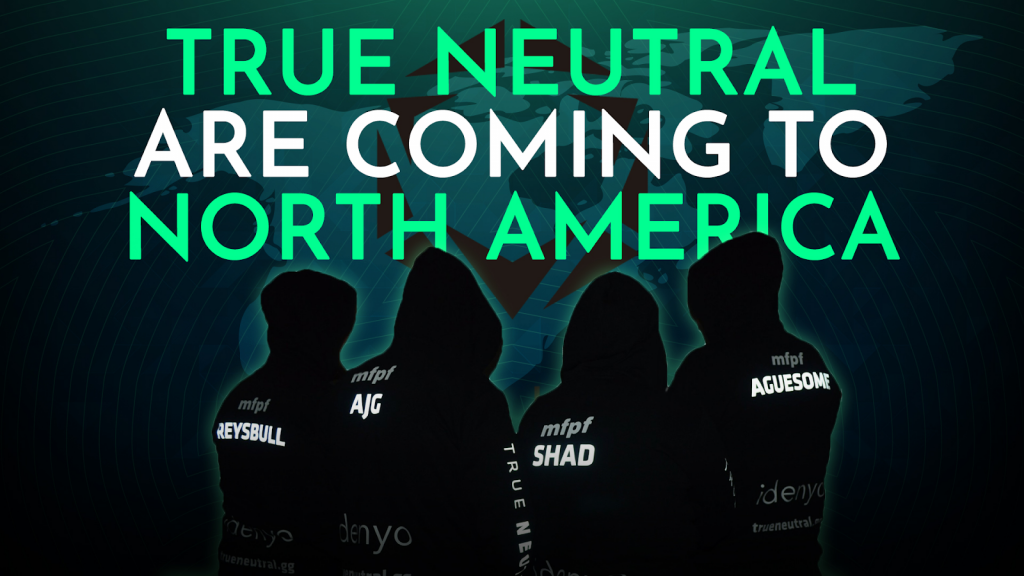 After their move to Mexico, True Neutral finished 4th place in the Psyonix-sponsored Wave Dash North American tourney and took home the NSG Summer Championship.
Now, it's only a matter of time to see who picks up the white-hot South American champions ahead of the RLCS 2021-22 season.
Make sure to follow us at @33Boost on Twitter for more news, content, and giveaways. Also, check out our dedicated Rocket League GINX TV section.
Feature image courtesy of True Neutral.