Once upon a time, gaming was considered a nerdy thing to do. Thankfully, because justice prevails and what goes around, comes around; gaming currently runs the internet alongside music.
But what if you are targeting and hitting both niches? Then you would be Julian Michael Scanlan otherwise known as "Slushii." The Monstercat producer, songwriter and performer has been going hard for five years straight gaining popularity and support from the likes of Skrillex and Marshmello.
His intangibles and pop culture not only has lead the New Jersey native to travel all over the globe but also headline in Epic Games' two poster boys: Rocket League and Fortnite.
This success, though, came all of the sudden back in 2016 for an unemployed 18-year-old who had just left his regular Best Buy gig. "What I was most afraid of was old ladies that would come in and they would come in with the wrath of God", Slushii joked about his customer service days.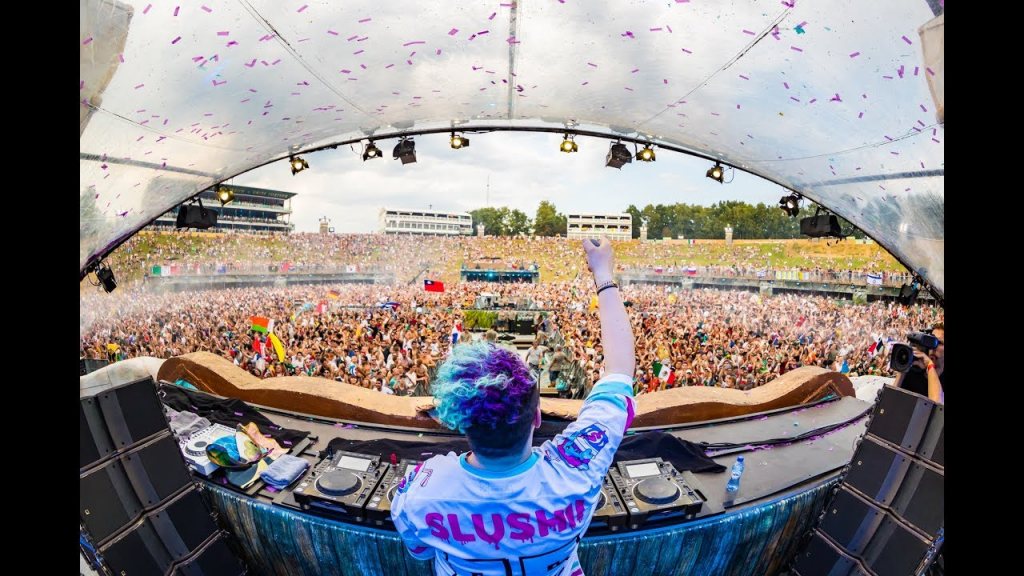 The overnight change in lifestyle did not rub out the inner -- ahem -- outer geek that the now-24-year-old has always worn on his sleeve. Passionate about Yu-Gi-Oh! cards and more recently the professional wrestling landscape, we get a glance at the man behind the turntables.
"In high school, there were three camps: Magic The Gathering, Pokémon and Yu-Gi-Oh!... Yu-Gi-Oh! was slept on a bit. Yu-Gi-Oh! was like if you were too cool to play Pokemon… which I was", he said jokingly.
"One of the coolest cards I have -- I did a collaboration with Yu-Gi-Oh! for the Duel Links Tournament mobile game, and as a reward, they gave me a Platinum Blue Eyed Dragon."
As far as the squared circle goes, the Slush isn't shying away from the business even when competition arrives. "I go to wrestling events every time I can. Been watching it since I was 10 or 11. Huge WWE and now AEW fan as well", made apparent by his TV appearance in the latter's Wednesday Night Dynamite on TNT.
Whilst becoming a celebrity did not change the producer on the outside, this 0-100 stardom really put his mental health to the test. 
"When I started touring, I had never toured before. Being in Japan, being in Mexico, being in all these places… At the end of the day, I'm just a music producer, I'm not a DJ, I just play buttons. It's a party at the end of the day."
"There were definitely nights where I felt like I bombed. When you start touring, going from Best Buy to being unemployed to touring the world, it's a very interesting turn of events. My brain went into survival mode and I just handled it and did it for two years."
"I started getting anxiety attacks before the shows. It was really bad. Before EDC 2018, I was shaking backstage. I don't think the human body is made to be going like that.I'm travelling the world but do I get to see those places? Technically, I've never bombed, but spiritually I feel like I did."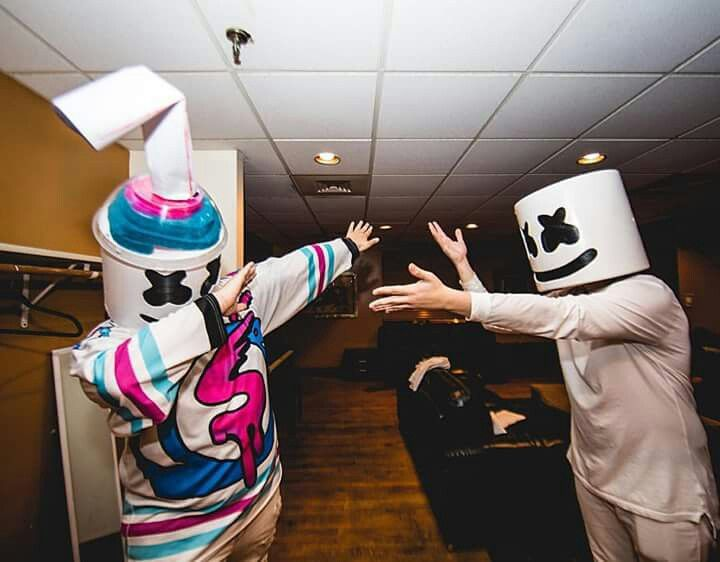 Since then, Slushii is assured his "mentals are correct now" and is more focused than ever on owning his project and pushing beyond every imaginable boundary.
"I've come more into the ownership role of running this ship big time… I like to have my hands on everything. When you let somebody else mess with your vision, it can get diluted. If I don't do it, who else is gonna? A lot more music is going to be released now because I stepped in. We're sitting on probably 60 songs."
"My new stuff as far as experimenting with the Slushii project, I think 'what if it all goes away tomorrow'… that's why with this new album coming out beginning of next year is gonna be my most daring music. I really want to push the boundaries of what I'm capable of."
"A lot of people are just scared of taking those creative risks or take that leap, and I was scared too. I was making a lot of safe music… This project really is something that I listen to front and back, it's something that I'm really, really proud of."
After all the years of pain, hard work and light shows, Slushii isn't only thriving in the real world but also in the gaming universe with his 2020 Fortnite concert and infamous Rocket League memes.
"Playing Fortnite with my friends right before the concert, they had just added all the Monstercat songs to Radio Yonder. I was just switching through, I hit the station, it was right in the middle of my song 'Dreaming of You.' It was such a weird meta moment. We were all like 'this guy's trash'."
"It's weird seeing (memes with my song), I never thought it would make it up there. For like a few months after, I was the Rocket League guy. After the concert, I was the Fornite guy. I was never that guy. It's pretty cool."
To know more about his recent single All I Need (VIP), now live on all platforms, check out our piece reviewing his historic year with Monstercat, his attachment to Rocket League memes and his approach to the iconic song's remix. 
Feature image courtesy of @SlushiiMusic/Twitter and GINX TV.
For more Rocket League content, news and interviews follow us at @33Boost on Twitter!