Most Rocket League tournaments keep it relatively simple, 3v3, maybe 2v2, double-elimination bracket, best of 3 or 5 or 7. You get it while featuring the utmost competitive integrity, it can be slightly lacking in the creativity department, and that is where the Rocket League Crew Battles come in, with sixteen players and number of different game modes such as 3v3 'Snow Days' and 2v2 'Hoops'.
The event, which is in partnership with Twitch Rivals, has a $25,000 prize pool and some of Rocket League's most decorated players and popular content creators will be strutting their stuff such as NRG's latest signing, Mariano "SquishyMuffinz" Arrudais, and YouTube star Jared "SunlessKhan" Zook, with all signs pointing to this being one of the most fun RL events of the year.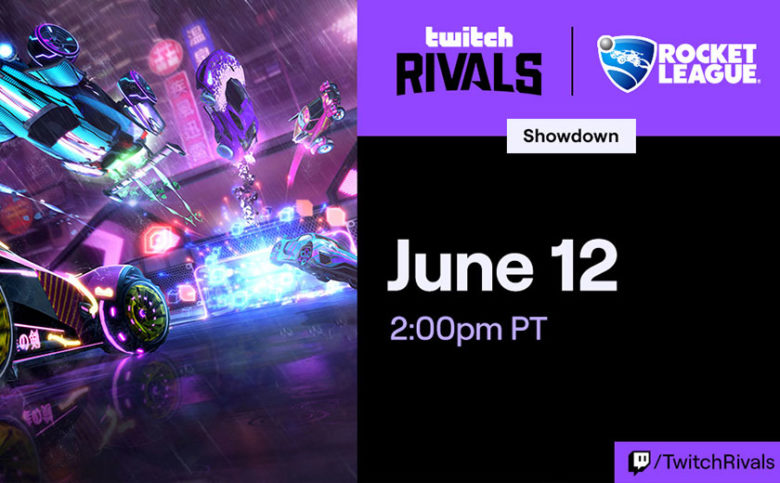 (Picture: Twitch Rivals)
The event will kick-off with competitors going up against each other in a speedrun, the top two performing players from the speedrun will be named team captains. The two captains then draft their teams from the 14 other players, after that's out the way the tournament begins in earnest.
Its a one-day event, starting Friday, 12th June at 2:00 pm PDT | 5 pm EDT / 11 pm CEST.
Here is everything you need to know.
How do you get Twitch drops during the Rocket League Crew tournament?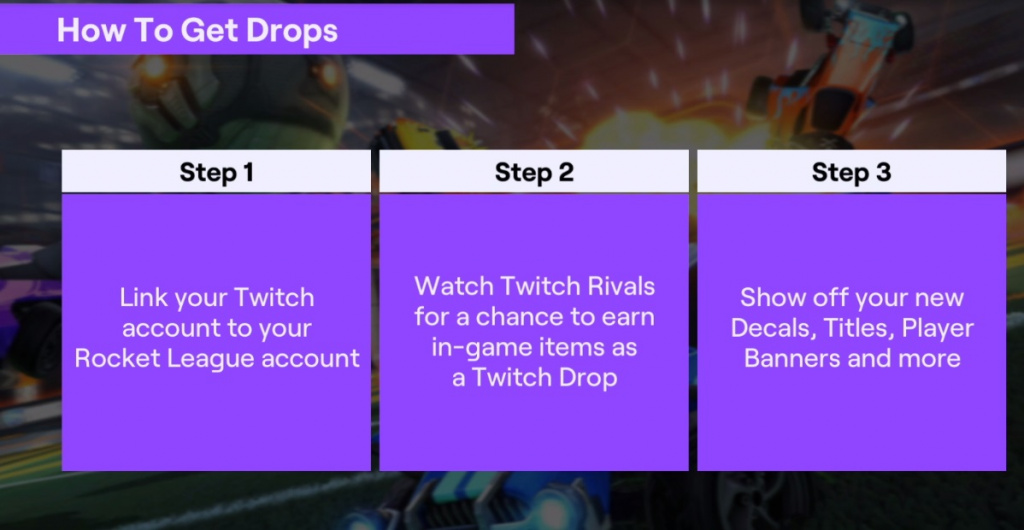 (Picture: Twitch Rivals)
Format
The event starts with a Speedrun, which will see the 16 players attempt to complete a Custom Training Course in the quickest time. The two highest performing players will become captain and will take turns to pick from the available players to fill their 8-man teams.
Crew Battle
Teams: 2 Teams of 8 Players each
Format: 20 Games Battle

10 Game Modes will each be played twice
A player may not play the same Game Mode more than once

Additional Rules:

Each player must be used at least 6 times
All rosters per game are selected "Blind", i.e. rosters are unveiled to the opposing team simultaneously, before each game
Rosters for each game are decided immediately preceding the game

Game Modes (in no particular order)

Standard 3v3
Doubles 2v2
Rumble 3v3
Dropshot 3v3
Hoops 2v2
Beach Ball 3v3
Snow Day 3v3
Duel 1v1
Dropshot Rumble 3v3
Spike Rush 3v3
Prize Pool
There is a total prize pool of $25,000 to be won.
Placement
Prizing
Each Game Won
$1,000
Overall Winning Crew
$3,000
Bonus: Most Cumulative Goals
In All Games (excl. tiebreakers)
$2,000
Teams


(Picture: Twitch Rivals)
Kronovi and Spoodah came out on top in the Speed run and were thus the team captains. Kronovi is the captain of the Left Twix Crew and his roster looks stacked, three pros, one ex-pro in Lethamyr and two of the most accomplished content creators in mustycow and SunlessKhan.
On Spoodah's Right Twix the team is certainly more set up for the memes but got a good late pick in Charlotte Phoenix's Karma. Of course, Dappur, Rizzo and Chicago are nothing to sniff at.
As well as the official streams each player will also stream their POV, the links below will take you to their streams.
How-to watch the Twitch Rival Rocket League Crew
As well as on their personal streams the event will also be broadcast on the Twitch Rivals channel, with a full team of casters taking you through the action. We have embedded the Twitch channel below for your convenience.