Rocket League
fans from all over the world are patiently waiting for the announcement of
RLCS 11
-- and whilst fans might wait a little longer than usual, offseason events are at an all-time high.
Another edition of Twitch Rivals is hitting the action-packed car soccer video game and doing so internationally with both the old continent and the Americas competing for big money rewards.
High-profile names both on and off the field will be leaving it all on the pitch for bragging rights, prize pool money and even a chance to come back to the next Twitch Rivals stage.
With that said, you have questions and we have answers so without further ado, here's everything you need to know about the Twitch Rivals Rocket League NA Showdown.
Twitch Rivals Rocket League NA Showdown schedule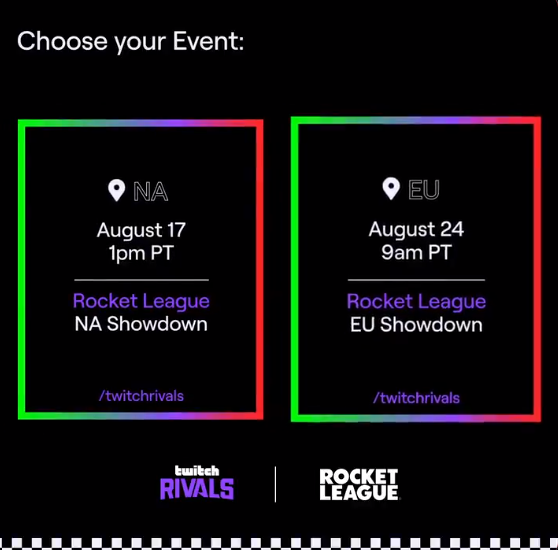 The Twitch Rivals Rocket League NA Showdown will be a one-day event held on 17th August 2021 starting at 1:00 pm PDT.
Twitch Rivals Rocket League NA Showdown format
Just like the old continent, the North American region will follow a challenge format called 'Heats' after captains select their rosters from the crew draft at the start of the event.
Heats
Each one has pre-assigned matchups.
Teams earn 1 point per Heat win.
Team lineups


"Lineups" for each Heat are decided by captains immediately preceding the game
Each player must play in at least 4 individual Heats
All lineups per Heat are "blind pick", meaning the lineups are both unveiled simultaneously to the other team
Max 1 pro per lineup

Top-2 in points advance to Finals
Tiebreaker: Games won in games between tied teams
Finals
Best of 5


Game 1: Chat vote
Games 2-5: the losing team of the previous game picks the mode
Twitch Rivals Rocket League NA Showdown participants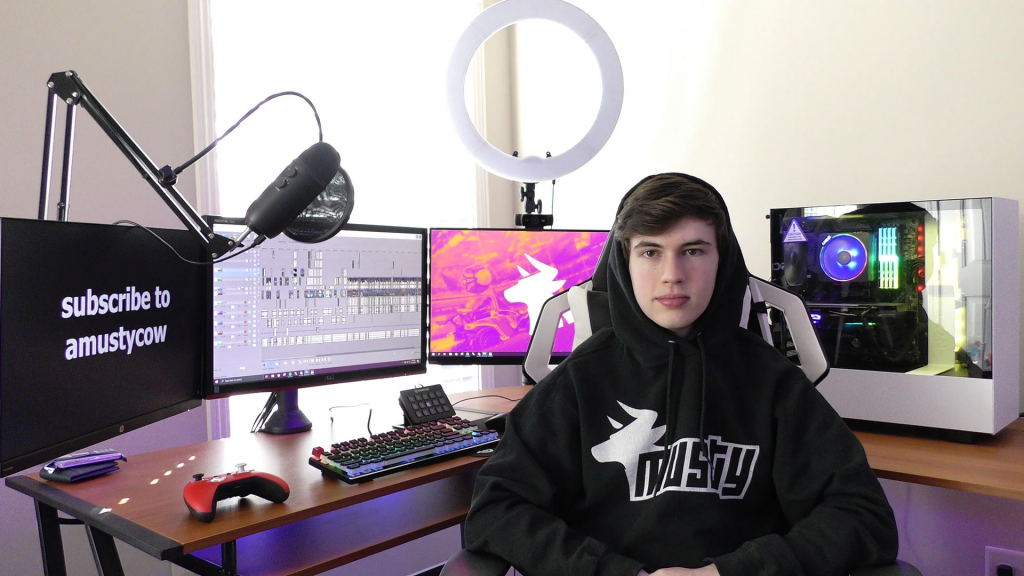 Whilst the full list will most likely be fully revealed come game day, the organisers have confirmed three NA car soccer personalities for their next event.
Wyatt "Musty", Alejandra "Athena" and Kyle "Torment" Storer are all part of the event's promotional content and will be competing for big money come game day.
Whole rosters of pros and content creators alike will be revealed day-of.
Twitch Rivals Rocket League NA Showdown prize pool
The Twitch Rivals Rocket League Showdown has a total prize pool of $50,000 -- $25,000 per region divided as such: 
Heats ($2,500 each)
Winning team (x2): $1,000
Losing team (x2): $250
Finals winner: $2,500


All prizing is aggregated per crew and evenly distributed among its players.
Twitch Rivals Rocket League NA Showdown stream: How to watch
The tournament will be broadcasted live on the official Twitch Rivals channel.
Furthermore, all participating content creators will be allowed to stream their POV of the tournament.