Wolves have become the first Premier League club to field a Rocket League team with the side set to make their debut in this month's RLCS X Winter Split.
🚀 Welcome to @WolvesEsports! 🚀

🤝 @Rix_Ronday
🤝 @OalyRL
🤝 @LuiisP_RL@RocketLeague | @RLEsports | @PsyonixStudios

Meet the team 👇

— Wolves (@Wolves) November 5, 2020
The roster consists of team captain, Rix Ronday, formerly of Libertas and Method, Luis Puente Peña who joins from Edelweiss Esports and Ole Van Doorn from Barrage Esport. There will be an added intrigue to how the team perform as none of the players has played together in a competitive setting before.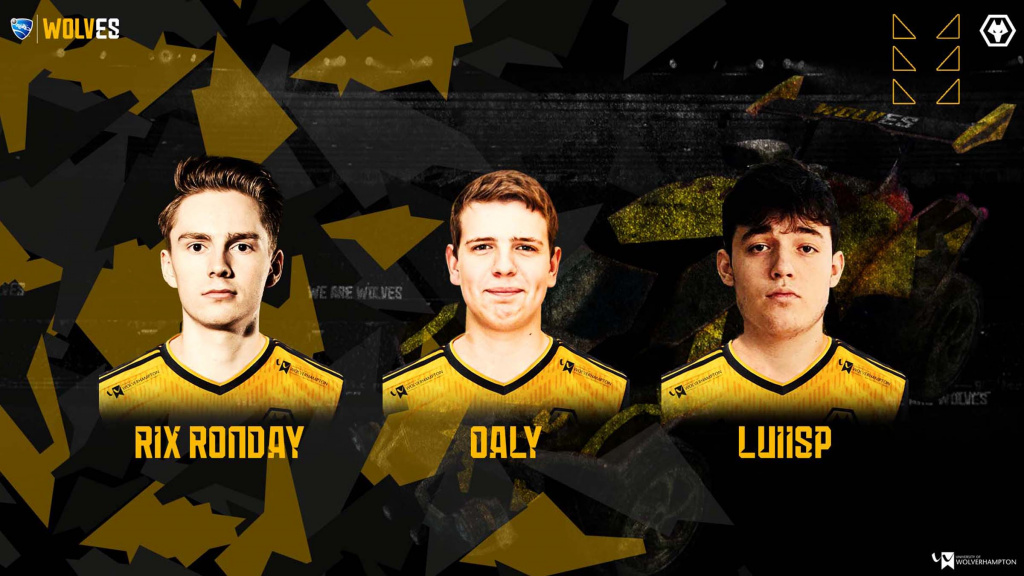 Wolves Esports will kick off their Rocket League adventure RLCS X Winter Split. (Picture: Wolves Esports)
Wolves general manager for marketing & commercial growth, Russel Jones in a statement revealed they had been scouting for six months prior to making a decision:
"We have spent the last six months scouting teams and players and are delighted to welcome Rix, Luis and Ole, who will become Wolves Esports for the remainder of the current RLCS season X and beyond."
Dutch star Rix Ronday, the team's elder statesman, spoke of his "honour" at being a part of Wolves' first Rocket League team.
"I'm confident that we have recruited two of Rocket League's most exciting talents in Ole and Luis," said Ronday. "We are working hard behind the scenes to prepare for the RLCS X winter split kick-off."
The Winter Split, which starts on the 12th of November, is the second split of the newly revamped Rocket League Championship Series a competition now in its tenth season.
There are three splits in total (Fall, Winter, Spring) with each culminating in a Major. There are plans for a World Championship after next year's Spring Major.
Wolves will compete in the fiercely competitive European region where they will face off against the likes of Renault Vitality, FC Barcelona, and Dignitas.
In total RLCS Season X has a prize pool of $4.5m.