The first Rocket League LAN in two years has wrapped up with plenty of twists and turns – from incredible content to unforgettable moments, both on and off the pitch.
Featuring over a dozen teams with players from a total of 16 different countries, this was the most international car soccer event and one of the most competitive scenes the Rocket League Championship Series has ever seen.
That's why when Season 7 World Champions and Season 8 World runner-ups, Team Vitality, were eliminated in Round 4 of 5 of the Swiss Stage, Twitter and Reddit took notices as predictions from all around the globe were busted in a single match.
With a lacklustre online season so far, their underwhelming LAN performance was somewhat expected with the sole exception of an extra disadvantage to the body and mind – sickness.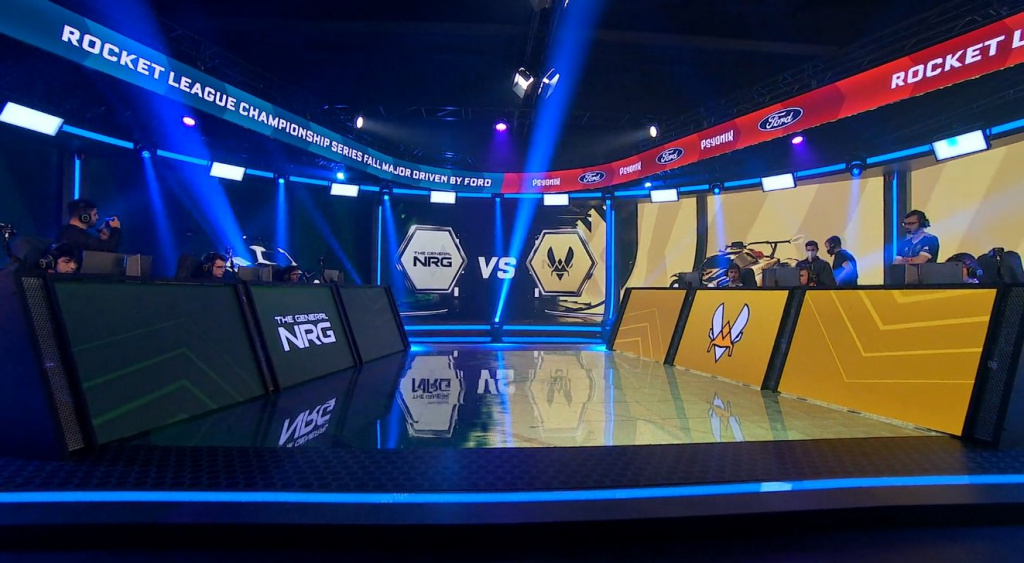 Pro player and Rocket League veteran, Victor "Fairy Peak!" Locquet took to Twitter to explain one of the reasons for his showing at the event. "I'm sorry I'm not offering my best game but I'm not going to hide from you that I'm trying to do my best with a really pissed off food poisoning", the Frenchman said. 
"I had to eat 500gr in 5 days. At least we're still alive, we'll give it our best shot to pass the swiss." Unfortunately, Fairy and company would fall short of such feat, being eliminated by their archrivals and Season 8 opponent finalists, The General NRG.
Their 2021-22 season performance is raising eyebrows all across the old continent, as plenty of European rocketeers asking for a roster change during the trade window between splits.
However, this same roster, composed of 18-year-old Yanis "Alpha54" Champenois and three-time World Champion Alexandre "Kaydop" Courant had a pretty consistent Season X topped off by an online European Championship win worth $160,000.
Since then, the French trio has placed bottom 16, 2nd place and Top 8 in the first three online regionals of this new campaign, finishing the Fall Split with a poor placement during the LAN Major.
Only time will tell if this stacked roster is starting to fall off because of its members or its circumstances. Until then, Vitality is reported to stick together at least for the upcoming Winter Split, looking to turn, at least by their standards, their nightmare start to the season.
Make sure to follow us at @33Boost on Twitter for more esports news, game content and Psyonix-sponsored giveaways and check out our dedicated Rocket League GINX TV section.
Feature image courtesy of Psyonix.