Genesis, one of the most iconic events in the entire Smash community, finally returned after a two-year hiatus due to COVID-19, and it delivered big time. During the gruelling Saturday pools phase, there were upsets with top-tier talents like Gavin "Tweek" Dempsey and Japanese sensation and Team Liquid-sponsored pro Towa "Atelier" Kuriyama bowing down early in the tournament.
Enrique "Maister" Hernandez's and Eric "ESAM" Lew's 25th place finish made the Genesis 8 finals look a bit different than one could have anticipated. Despite this, the one true constant in Smash Ultimate remained true, and that's Leonardo "MkLeo" Lopez's dominance as he secured himself a fourth Genesis championship, surpassing Melee God Adam "Armada" Lindgren's three-time record.
MkLeo makes Smash history at Genesis 8
Leonardo "MkLeo" Lopez wasn't the undisputed favourite to take Genesis 8 as he found himself in a bit of a slump, at least for personal standards. The T1 rep placed outside the Top 2 for the first time in three years at Ultimate Summit 4, finishing 3rd place.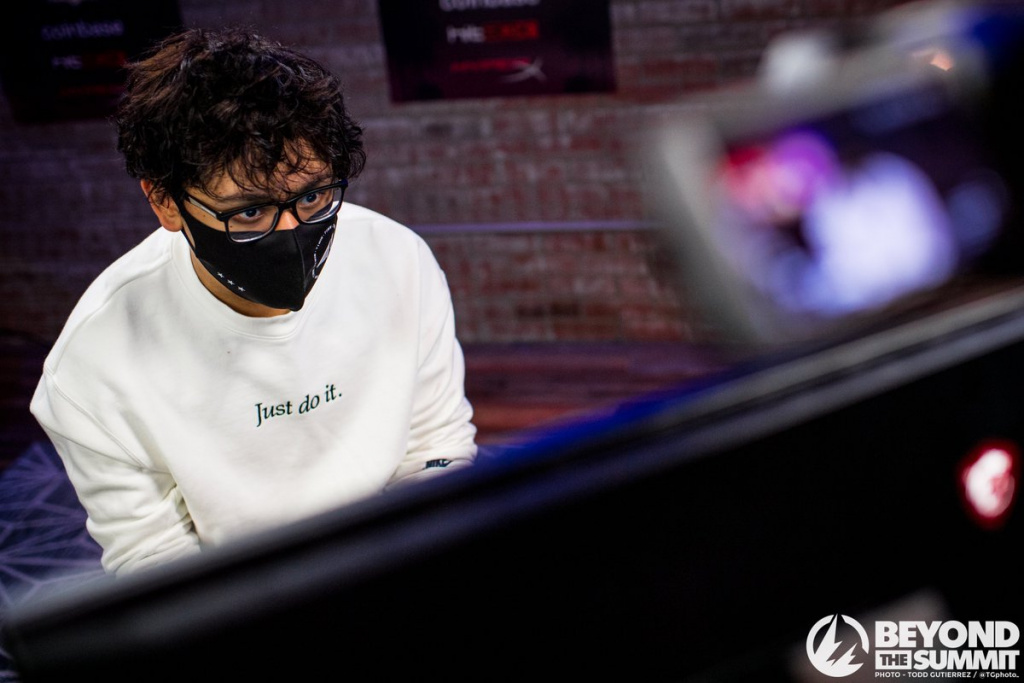 A week later at Collision, he would end his run at 4th as fellow Mexican Smash pro Edgar "Sparg0" Valdez made a case to be considered the best player in the world, winning both events. As faith (and consistency) would have it, the T1 rep and the latest FaZe Clan signing faced each other in the winners' finals of Genesis 8.
Their latest encounter at Delfino Maza's LA RETA saw MkLeo pull out his Corrin to deal with Spargo's unrelenting Cloud pressure. This time, trusting his Byleth through and through, MkLeo showed his adaption skills are still unmatched, clutching out a five-game set. 
@Mkleosb is your GENESIS 8 SSBU CHAMPION.

THE 4 TIME 🏆🏆🏆🏆 pic.twitter.com/fojDy5tktq

— GENESIS 8 (@Genesis_Smash) April 18, 2022
That set against Sparg0 would be the toughest challenge MkLeo faced during the Genesis Top 8, as neither Paris "Light" Ramirez (3-1) in the winners' semifinals nor William "Glutonny" Belaid (3-0) posed a real threat to the dubbed GOAT of Smash Ultimate.
With the Smash season going strong, plenty of majors is around the corner, with Pound 2022 scheduled to be played next week. We're sure MkLeo will continue to grind as qualification for the Smash World Tour, an event he won in 2021, is up for grabs.
Genesis 8 Smash Ultimate – Top 8 results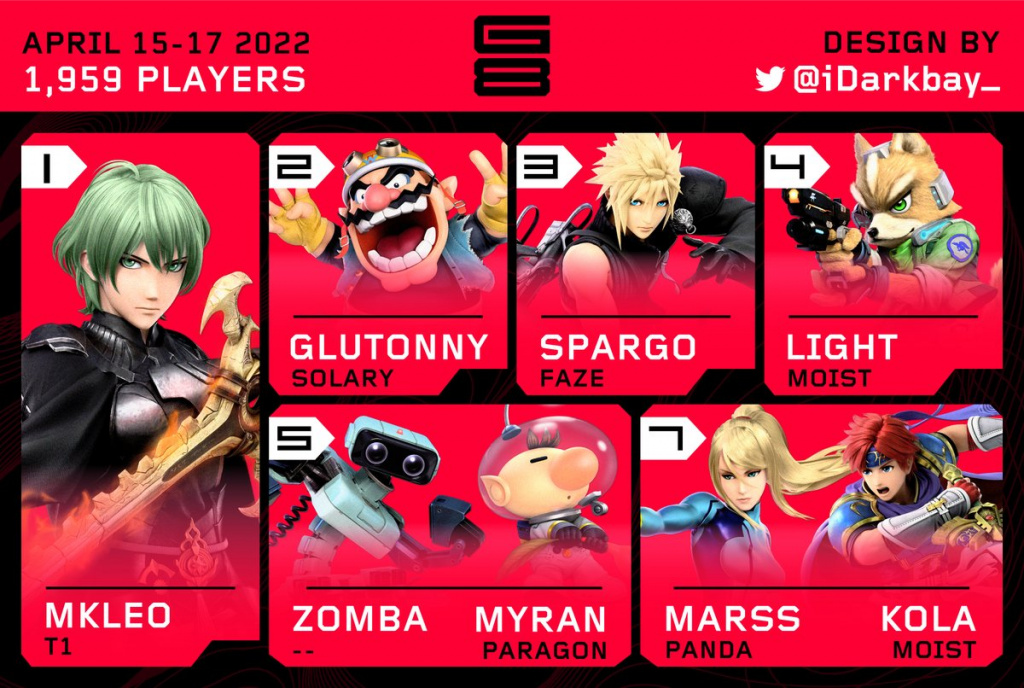 These are the final Top 8 placings for Genesis 8 on the Smash Ultimate brackets.
1st place – MkLeo
2nd place – Glutonny
3rd place – Sparg0
4th place – Light
5th place – Zomba
5th place – Myran
7th place – Kola
7th place – Marss
For more on all things Smash Ultimate, check out our dedicated section filled with news, tournament results, and more.
Featured image courtesy of Genesis.