Cryptocurrency and NFT shilling is slowly creeping their way into esports, but the case of Leonardo "MkLeo" Lopez is a bizarre one, as the Smash Ultimate pro got his Twitter account hacked by users looking to promote NFTs.
On 28th March, a cryptic (no pun intended) tweet sparked some interest in a potential reveal of some kind made by the Mexican player. "Big announcement coming," he allegedly said.
Unbeknownst to everyone but a few close friends, that tweet wasn't made by Leo, but by the hackers in turn. Hours later, they revealed their NFT shilling scheme.
Who hacked MkLeo on Twitter?
While the tweets have since been deleted, they promoted the launch of a new collection of unattractive, potentially harmful, digital art titled The Possessed.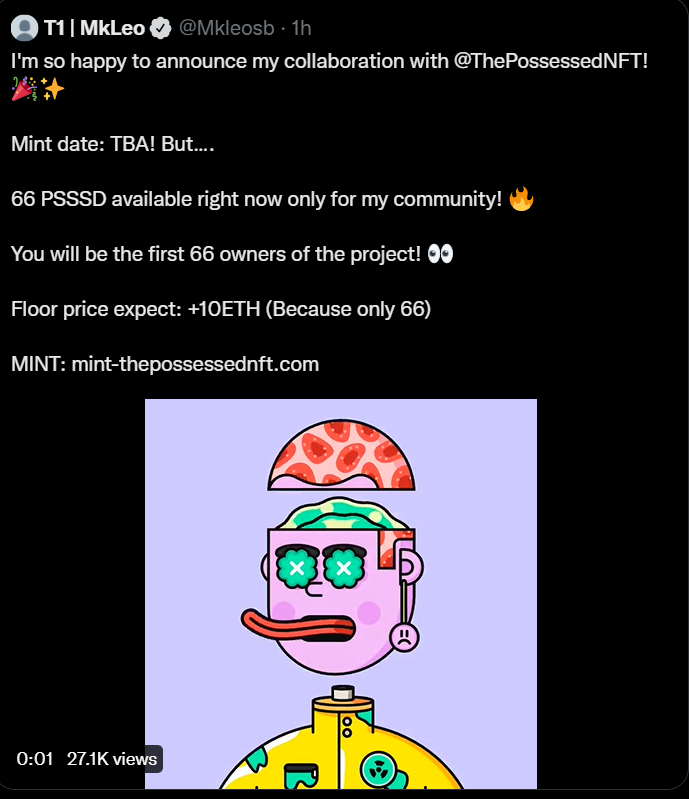 Despite the hacker or hackers' best efforts, which included limiting the number of people who could reply to MkLeo's tweets, people close to the T1 rep were quick to confirm his account was compromised to avoid further confusion. 
MkLeo's coach and Team Liquid member Ryan "L4st" Krichbaum shared a message from Leo via Discord explaining that he had no control of his Twitter account. The hackers tried to block L4st but the community quickly picked up on his warning.
Hey guys, Leo's twitter got hacked

Please ignore anything that he says on here for the time being :)

(Also RT for awareness) https://t.co/HAM8Ixa30Vpic.twitter.com/vu77AOVdo8

— LIQUID L4st (@L4st_v1) March 28, 2022
Even if Crypto bros sell their tech as the future of online commerce, with ownership of digital goods seemingly impossible to steal, NFT owners have been dealing with hackers of their own.
Just this past February, OpenSea, the largest NFT exchange website, was attacked by a hacker that took control of several non-fungible tokens worth $1.7 million in total. The hacker resold some in the process.
It's rather poetic that these new NFT cons are recurring to phishing of all things in order to try and promote their woeful "art" collections.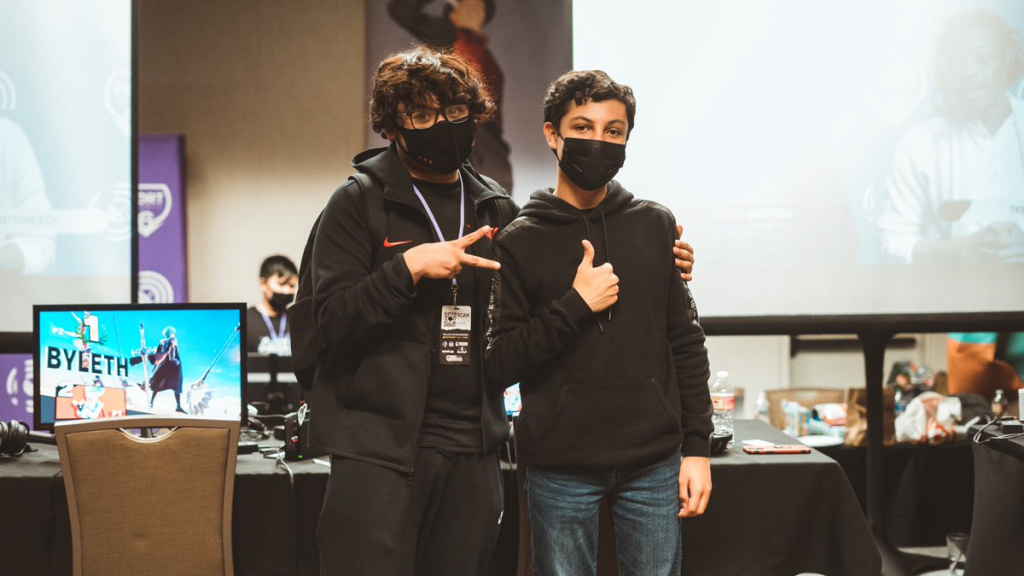 In fact, with more and more reports of Crypto scams popping up online, it might as well be one more added to the pile.
As of the time of writing, Leo has yet to confirm he's regained control of his Twitter account.
For more on all things Smash Ultimate, check out our dedicated section filled with news, tournament results, and more.
Featured image courtesy of Riptide.