There are a few tips and tricks coming out that involve the Rancor in LEGO Star Wars The Skywalker Saga. Whether those tips are for stud farming for massive amounts of currency or bringing the massive beast into battle, the creature will need to be unlocked.
The process to unlock the Rancor isn't necessarily a complicated one, especially when compared to other characters in the game. But it can certainly take some time due to taking players over to Episode VI of the original trilogy. 
LEGO Star Wars The Skywalker Saga - Unlocking the Rancor
Episode VI is the storyline that everyone will have to reach if they want the Rancor in LEGO Star Wars The Skywalker Saga. Just like the original movies, this is the episode where Luke takes on the beast.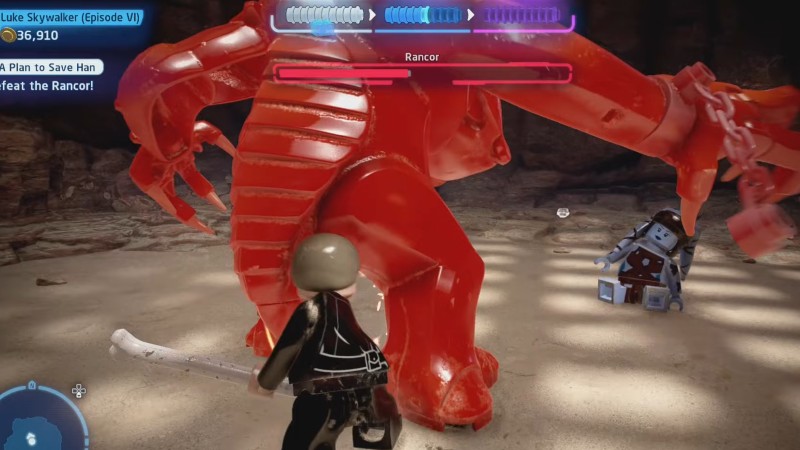 While you are able to choose which trilogy to play in the game, progression is still required within that trilogy. This means that starting Episode VI: A New Hope is the first step of this guide. Anyone who wants the Rancor will have to play through the main story of Episode IV, Episode V, and the beginning of Episode VI.
Getting to Episode VI: Return of the Jedi is where the fun can start, and one of the initial tasks is to find Han Solo. Of course, Han Solo is frozen in Carbonite within Jabba the Hutt's Palace. Luke will be tasked with finding Jabba to confront him about Han.
At this point, Luke is thrown into the Rancor pit with other prisoners, and this is considered a boss fight. Defeat the Rancor to progress beyond the palace and save Han. This will also unlock the option for you to purchase the Rancor at 500,000 studs.
There has been mention of completing a level quest by hitting the Rancor with five force objects to get the unlock, but this aspect doesn't seem to be necessary.
Use the Rancor to farm studs in LEGO Star Wars The Skywalker Saga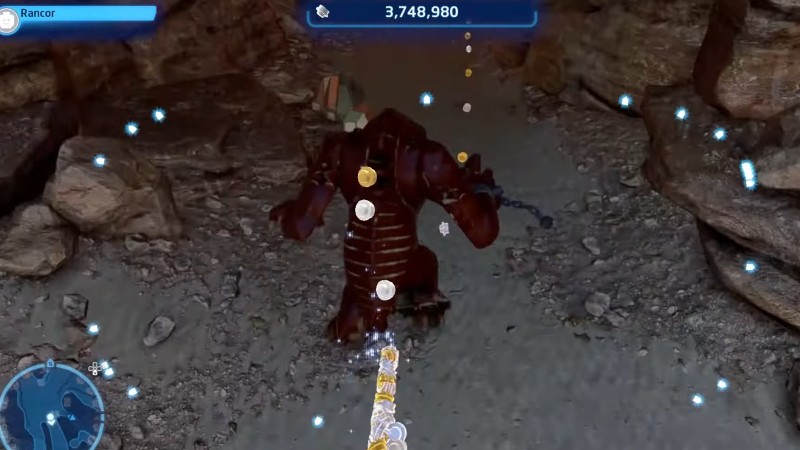 One of the trending stud farming techniques at the time of this writing is to utilize the Rancor and the sheer size of the beast. When stud multipliers are activated and there is a space with tons of building, the method can earn millions fast.
All you need to do is sprint through builds with the beast. Not only is it effortless, but it can continue the multipliers for even more studs earned overall. Make sure to have a circular route as well so the streaks and farming can continue.
We'd like to thank The Star Bazaar for their video on the Rancor, and that's all there is to know about the beast!
Featured image courtesy of YouTube / rrvirus