Shopify, one of the biggest e-commerce companies in the world, announced today their esports organisation Shopify Rebellion.
The first game Shopify Rebellion will support will be StarCraft 2, with 3 players joining the team: Julian "Lambo" Brosig, Sasha "Scarlett" Hostyn, and Byun "ByuN" Hyun-woo.
ByuN is an ex StarCraft 2 world champion and GSL winner, who is considered to be one of the best Terran players in the world.
Scarlett, known as The Queen of Zerg, is amongst the very best "foreigner" players in the world, and her Zerg playstyle is often considered impeccable when she is in good form.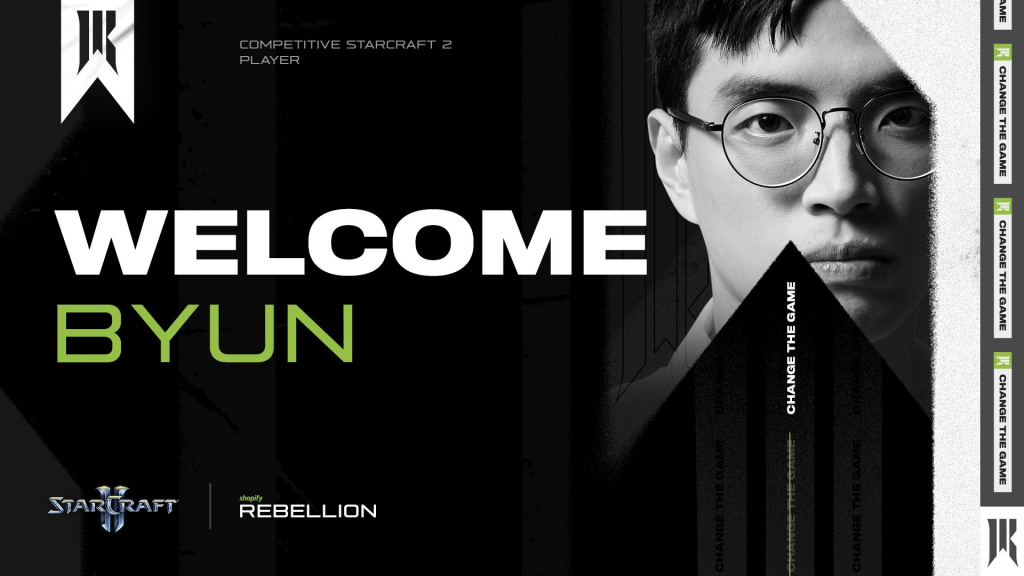 (Picture: Shopify Rebellion)
If the fact that such a huge company is choosing StarCraft 2 as their first esports title sounds strange to you, the reason behind is the fact that Tobias "Tobi" Lütke, the founder and CEO of Shopify, is a huge StarCraft 2 esports fan and an avid StarCraft 2 player.
This will not be the first time for Lütke to support the StarCraft 2 scene, as he was previously sponsoring several big StarCraft 2 tournaments, including the famous HomeStory Cup.
In 2019, Tobias offered a retired StarCraft 2 pro Ryoo "SeleCT" Kyung Hyun an engineering internship based solely on his accomplishments in StarCraft 2.
Hey select. Happy to hire you into the Shopify intern program. Your Starcraft accomplishments are enough of a CV. Place is yours if you want it.

— Tobi Lutke 🌳🌲🛒🕹 (@tobi) October 14, 2019
Obviously, Lütke has a very high opinion on StarCraft 2 and the skills needed to master this real-time strategy classic, and he even claims that playing StarCraft helped him in becoming a better businessman and decision-maker.
At the time of writing, Shopify Rebellion hasn't announced if it will focus exclusively on StarCraft 2 or will they expand the organisation with teams and players in other prominent esports games.