Over the last few days Kevin "Harstem" Koning, a Dutch StarCraft pro known for his funny personality, has held a rather unique StarCraft 2 tournament, featuring some of the best StarCraft 2 players from the western hemisphere.
The event was organized in partnership with Ravi "Feardragon" Pareek and featured a number of guest commentators as well, including PtitDrogo and SpeCial.
In terms of the tournament format, the event was a typical single-elimination bracket with Bo5 matches, but with a twist!
Rather than having better players advancing to the next round and fighting for better rewards, the loser was the one advancing, and winners were out of the event.
It was fun seeing some of the biggest names from the European StarCraft 2 scene giving their best only to be dropped out of the tournament upon winning.
The event had three Protoss players (ShoWTimE, Neeb, MaxPax), three Terrans (Clem, HeRoMaRinE, soul), and two Zergs (Lambo, Elazer).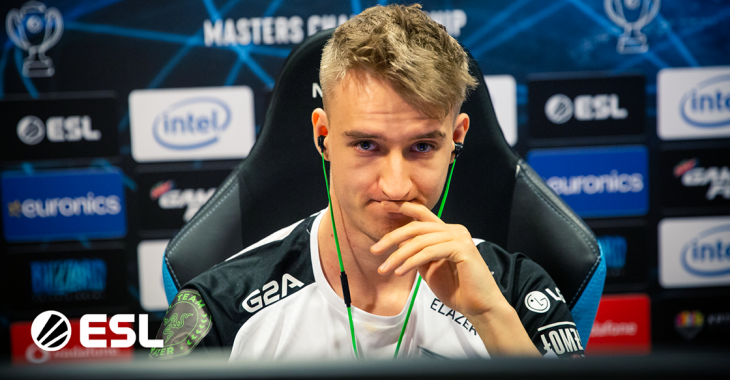 Elazer has many great achievements, but this one will probably not be added to that list (Picture: ESL)
It was a Zerg player who eventually "won" the whole competition - Mikołaj "Elazer" Ogonowski.
The 23-year-old Pole successfully managed to lose all three rounds, though it should be noted that two of those losses were very close matches with a few exciting games, where he eventually lost 2-3, including in the grand final of the event against Lambo, a fellow Zerg player.
For this achievement, the former GSL vs the World runner-up has won the first-place prize: a dollar and a month of membership in the clan [iLost] on Battle.net
If you are interested in watching these matches, the VODs will be available on Harstem's YouTube channel.