On 26th June, the illustrious Twitch streamer, Herschel "DrDisrespect" Beahm IV, abruptly got banned from the platform. We still don't know what happened exactly, and we might never know. Fans of DrDisrespect might have seen him change his Twitter bio recently, sparking rumours how we might see him join YouTube for streaming.
DrDisrespect on YouTube streaming
DrDisrespect has a YouTube channel, which is well known by his fans. Recently, the streamer changed his Twitter bio, moving his YouTube channel into the featured spot. This was seen as a tease by many fans.
So is DrDisrespect moving to YouTube, or signing any type of exclusivity deal? We can't say for sure, unfortunately, as no official announcement has been made.
However, according to industry insider Rod "Slasher" Breslau, DrDisrespect won't be signing any deal with YouTube. This information comes from a Twitch co-stream with Hasan Piker, where Rod "Slasher" Breslau talked about the situation.
Mr Breslau explained: "No one is talking to Dr Disrespect. YouTube is not talking to Dr Disrespect, that discussion [on joining]… I can confirm that has not happened,"
Further, Mr Breslau added he heard YouTube already feels in a "pretty good" position with their current signings, which of course, includes Tyler "Ninja" Blevins after the Mixer shutdown announcement. 
Other rumours include how DrDisrespect might move to Facebook Gaming. However, these rumours have, for the most part, have been false.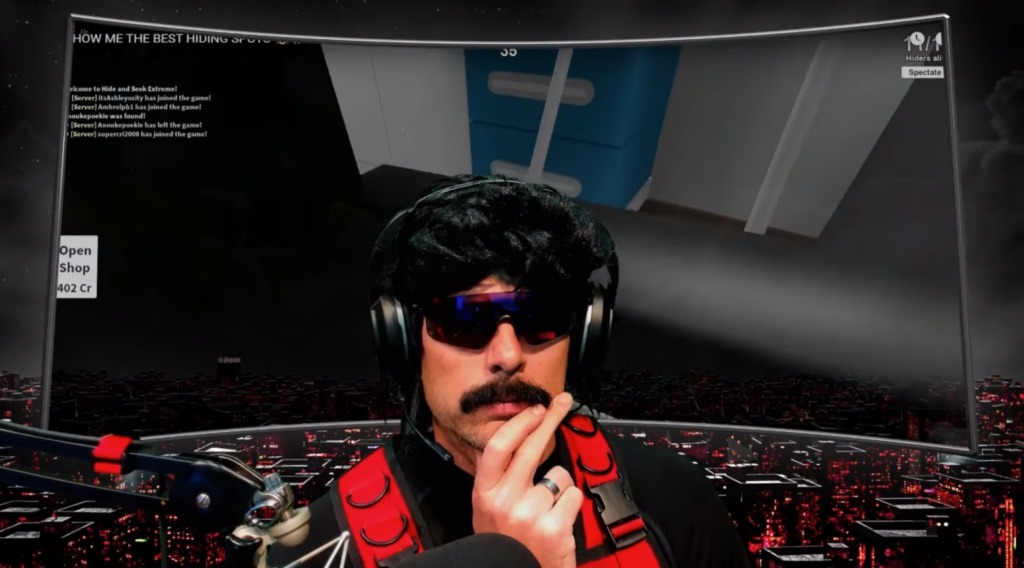 DrDisrespect in his final moments on Twitch (Picture: Twitch)
It remains to be seen if DrDisrespect will join YouTube for streaming, as the insider could be wrong. We will keep you up to date when, or if, DrDisrespect finally breaks his silence on the Twitch ban.
While you wait for DrDisrespect to finally make a peep, you can watch his last video on YouTube, posted on 25th June.