DrDisrespect is banned again, except this time, it may be a permanent goodbye to Twitch for the streamer.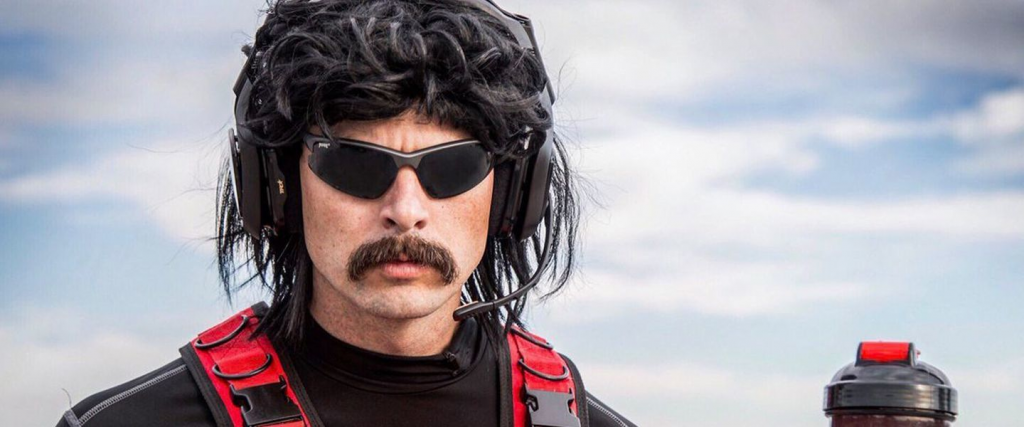 (Picture: Gfuel)
On June 26th, the Streamer Bans Twitter account posted an update regarding the Doc's channel, confirming he was banned from Twitch at around 8 pm GMT.
"Twitch Partner "DrDisrespect" (@DrDisrespect) has been banned," was the announcement that prompted many to believe it could be part of a DMCA takedown of his channel. Industry insider, Rod "Slasher" Breslau, affirms this is not the case.
On a series of tweets, Slasher claims sources shared with him that not only was this not DMCA related but that the ban itself is permanent, a shocking revelation if confirmed taking into account that in March of this year, DrDisrespect signed an exclusivity deal with Twitch.
Sources: DrDisrespect has been permanently banned from Twitch

— Rod "4475 SR & Immortal peak" Breslau (@Slasher) June 26, 2020
In a statement made to Polygon, Twitch didn't confirm the length of the ban nor the reasons, simply commenting that they "take appropriate action when we have evidence that a streamer has acted in violation of our Community Guidelines or Terms of Service. These apply to all streamers regardless of status or prominence in the community."
Currently, his subs are being refunded, all Twitch emotes are removed, and his discord partnership nixed.
Several theories are floating around, including tax evasion, money laundering, and charity fraud. But those are all only rumours and speculations, and we have to wait to hear from the official sources.
As of the time of writing, DrDisrespect's Twitch channel has been disabled with no official comment from him.