IRL (In real life) streams are fun and engaging experience for both viewers and streamer but they can come with some dangers and challenges, so it is not surprising that IRL streamers, who are focused on the outside experience, often get in trouble.
Jinny, the popular IRL streamer from South Korea, this weekend got herself in trouble again.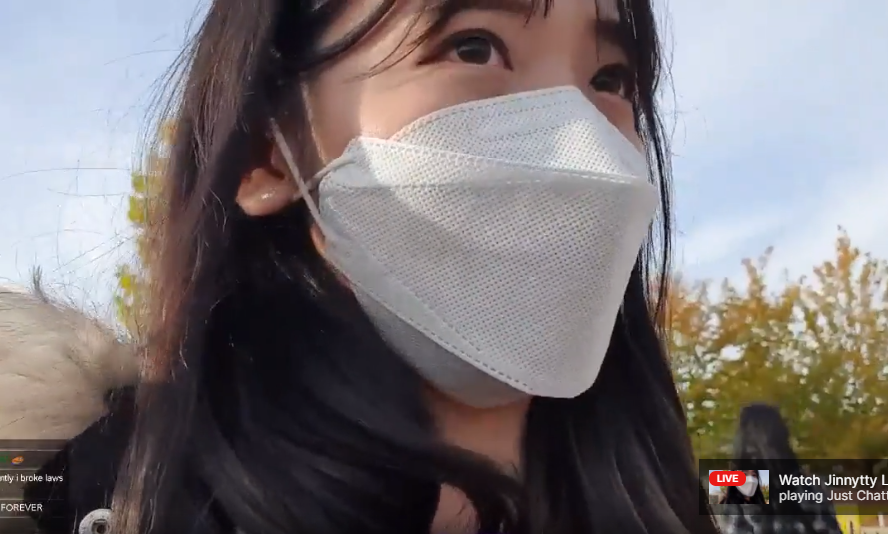 Jinny explained during the live stream to her viewers why she got banned (Picture: Jinnytty)
This time, the reason is her reckless behaviour while in traffic and live streaming simultaneously, and because of that, she will receive her 2nd ban from Twitch in 2020.
Why Jinny got banned?
During her stream earlier today, Jinny explained that she got banned for her careless scooter driving during her visit to Germany.
"I got banned. Not yet, but I will get banned, after... because of the scooter," she explains. "But it is kinda... I told you yesterday, because I don't have a driver's license, I've never tried scooter that much. So, I made a lot of mistakes."
Jinny claims that the reason is not that she is not being careful, but simply because of her inexperience "mistakes are bound to happen".
"So, I'm just not going to ride a scooter to avoid any mistakes being made," she concludes.
And while she tried to find excuses for not having a driver's license, fans over Live Stream Fails subreddit mostly think that she got the proper punishment.
"Good on Twitch. Enough of this recklessness. It's for both her good and the young viewers good," says Reddit user Baroski.
The incident occurred a few days ago, and while the VOD has been deleted, the moment can be seen in the video below.
In the video in question, she is wobbling around while driving her scooter and having a hard time in keeping straight on the road.
At one moment her unsteady driving obstructed two bikers who were passing by, but the biggest issue was her running through a red light, which could have been a dangerous situation for both her and other people around.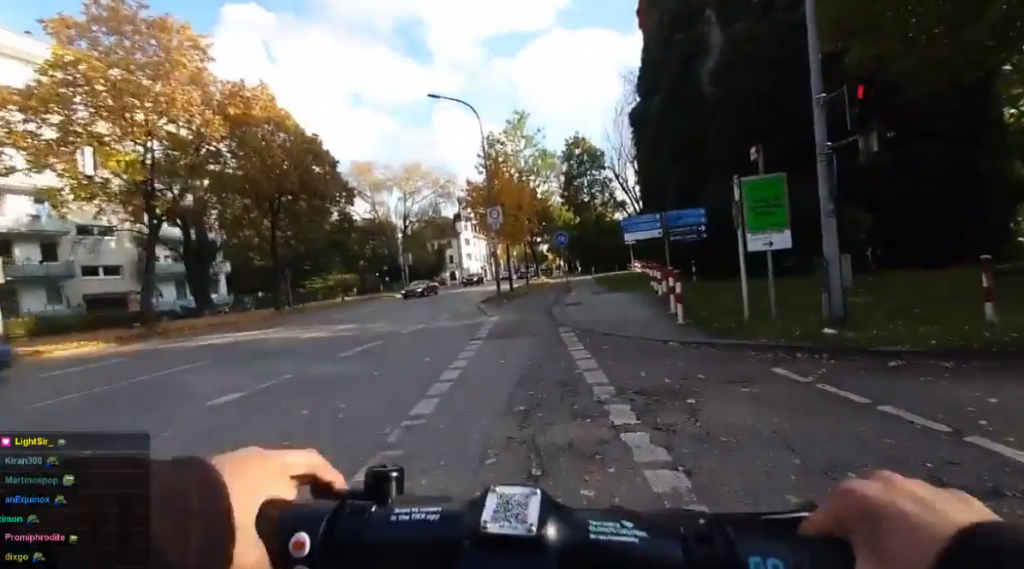 Jinny running through the red light (Picture: Jinnytty)
Because of this incident, Jinny will be banned for seven days, more than a usual 48 hours period, since this is her second offence in a short period of time.
At the moment of writing this article, her Twitch channel is still active and it is not clear when her 7-day ban will start.