The Last of Us 2, the sequel to the critically acclaimed 2013 release, has been a hot topic of conversation in the months leading up to, and after, its release, and now the game finds itself at the centre of yet another controversy. 
Twitch streamer Jinnytty was in the middle of her TLOU2 playthrough when she decided to express her disinterest in Abby's journey, one of the new characters introduced in the PS4 exclusive— the issue that eventually led to her momentary ban was that Jinnytty referred to Abby as a transgender woman, when she's not.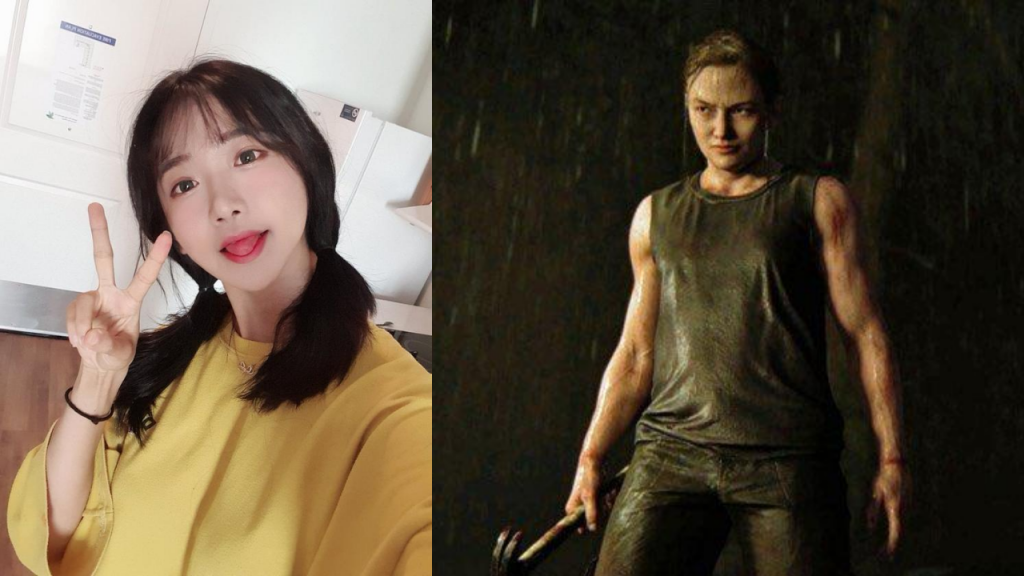 Jinnytty's comments about Abby landed her in hot water with Twitch. (Picture: Jinnytty / Nuaghty Dog)
"I wanna see Ellie and Joel, like seriously. I don't wanna look at this transgender anymore. Please," the streamer said. Despite the video being over a month old, Streamer Bans reported on Twitter this July 24 that her channel was hit with a suspension.
Almost immediately following the announcement, Jinny would post a Twitlonger, explaining she was simply trying to criticise the game's storytelling.
"I was just not interested in Abby's story during the game. I thought it was boring and exhausting so I just wanted to say I don't want to look at her anymore, but I put it in a wrong way," she wrote, adding that she "wasn't 100% sure if she was transgender or not."
Finally, Jinny issued an apology to the trans community. "I really didn't mean to hate on someone and I have nothing against transgender people. I sincerely apologize for anyone who got offended by it."
Despite Jinny confirming on her Discord channel that the ban was set out to last for two-weeks, Streamer Bans reported just a few hours later that her stream was free of punishment, raising several questions about the way Twitch enforces its community guidelines. Questions like, was the ban in error? Or the punishment too severe?
The streaming platform has yet to issue any sort of statement regarding the decision to revert the ban.