We are getting close to the season of big title launches, and this fall will be rich with great singleplayer games, we have Assassin's Creed Valhalla, Cyberpunk 2077, Spider-Man: Miles Morales, and others.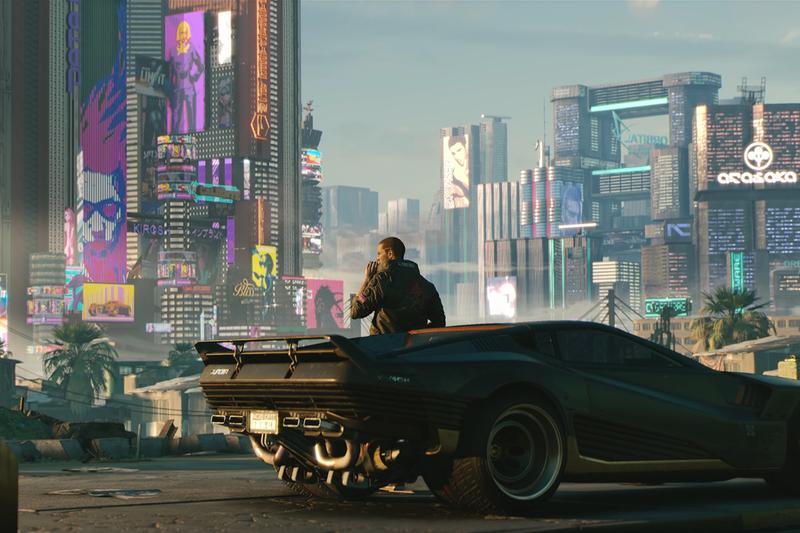 (Picture: CD Projekt)
The hype is huge amongst gamers and its getting higher with each passing day, especially because this year big games will come out along with the next-gen consoles.
Besides masses of players, streamers and YouTubers are eagerly awaiting new consoles and games as well, as it means a ton of opportunities for new content and engaging with the audience
And while expectations are naturally high and everyone is excited to finally get their hands on these games, some are already expressing their dislike with the whole atmosphere that surrounds single-player game launches, at least when it comes to the big ones.
 Michael "Shroud" Grzesiek, the CS:GO pro turned superstar streamer, was one who weighed in with his thoughts.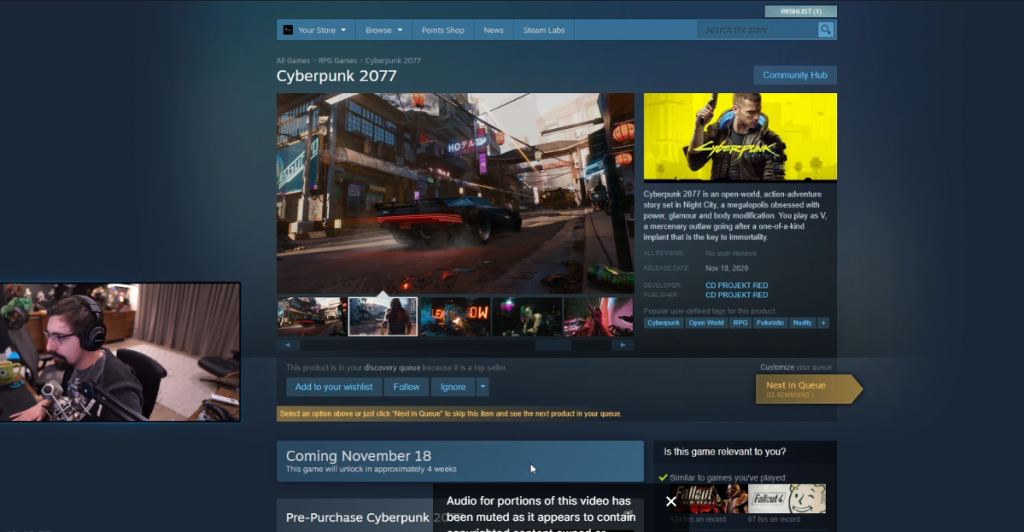 Shroud is very excited about Cyberpunk 2077, but he has his concerns (Picture: Shroud/Twitch)
While he is mostly known as a competitive streamer focused on multiplayer first-person shooter games, he also likes from time to time to diversify his streaming sessions with some more casual games. 
Why doesn't Shround like single-player game launches?
On Thursday night he watched Cyberpunk 2077 Night City Wire: Episode 4 along with his viewers on Stream, and while he was excited about the things he saw, he did share some concerns from the perspective of a content creator and someone who will likely stream them at launch.
"Every single time there is a single-player game, there're people manipulating time zones to play at different times, to play earlier," he speaks up to his audience.
"There are certain content creators that have the code that's like eight hours earlier. I want everybody to get the launch and the title at the exact same time, rather than fucking 15 streamers playing early, different Youtubers playing early, and somehow there's footage already prerecorded from a week ago before launch."
Shroud wants everybody to have the same chance to experience and enjoy the game at the same time, without some people being privileged to have that opportunity earlier, and he expresses his emotions about it quite clearly. 
"I hate it! I hate it! I just want it all at the same time. I want every streamer, when this game comes out and they are waiting at 11 AM or whatever, is just an example that they are waiting there, right? I want them to all hit play at the same time, " he concludes.

Cyberpunk will launch in November and it is one of the most anticipated games of this generation (Picture: CD Projekt)
He thinks that from a perspective of viewers the experience will be so much better if everybody starts at the same time since they can see how different people are experiencing the game in a different way.
Ultimately, in Shroud's opinion a level playing field is beneficial for everyone. There will be no early spoilers, and content creators will have greater opportunities to create interesting content without knowing what are they getting into.
Do you agree with Shroud's perspective or you think that it is ok for some big and influential content creator to get early access to the game?