It's a ballsy move, to say the least, but Capcom has announced that the long-awaited Capcom Cup 2020, as well as the Street Fighter World Championship, will be held offline in the Dominican Republic. 
Both competitions will take place at the Hard Rock Hotel & Casino Punta Cana, beginning next 19th February, running until the 21st, with the company stating that said location was selected after a meticulous process to ensure players' safety above all else.
"The Hard Rock Hotel & Casino Punta Cana was selected after an extensive process of reviewing locations around the globe. The resort was selected because of its facilities, travel-friendly environment, and stringent COVID-19 protocols."


Hard Rock Hotel & Casino Punta Cana (Picture: Hard Rock)
By taking a quick look at their site, the extensive list of safety protocols include on-site testing for COVID-19, contact tracing in case someone tests positive, individual practice stations for all pros, and more.
Capcom Cup 2020 - Qualified players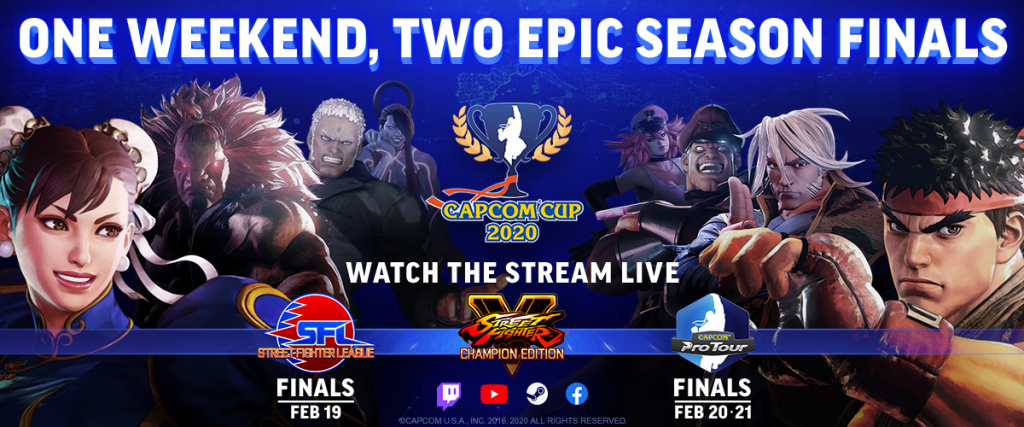 (Picture: Capcom)

Unlike previous Capcom Cups, the coronavirus pandemic has made the company pivot to an online qualifying format divided by regions, handing a total of 18 spots for CC.
The last two were reserved for the previous year's Champion, Derek "iDom" Ruffin, and one pro who will be voted in by the community and is yet to be decided.
Derek "iDom" Ruffin 
Arman "Phenom" Rabiee 
Yoryi "DR Mandrake" Bueno 
Niel "SKZ" Chong 
Gonzalo "Pikoro" Buleje
Houmaid "Takamura_B" Rabie 
Daigo Umehara 
Cristopher "Caba" Rodriguez 
DC "Infexious" Coleman 
Alexandro "Jah_Lexe" Rodrigues
Kun Xian Ho
Amjad "AngryBird" Al-Shalabi
Bryant "Smug" Huggins
Alan "Nephew" Sun
Leonardo "MenaRD" Mena
Kanamori "Gachikun" Tsunehiro
Xijie "Jiewa" Zeng
Yuvin "Rumours" Manadeniya
Miky "Samurai" Chea
Capcom Cup 2020 - Prize pool
The prize pool will be upwards of $200,000. This doesn't include appearance fees according to Capcom so expect it to rise even further.