Fighting game tournaments are ground zero for trash talk and sometimes, emotions can get the best out of competitors. Such was the case with Victor "Punk" Woodley and Gustavo "801 Strider" Romero during Week 8 of the Street Fighter League Pro-US circuit.
The SF League, a team-based competition that sees three pro players join forces to take on the best opponents in their region, has high stakes, as the two best-performing teams from North America will compete against the best two squads from Japan in the Street Fighter League World Championship event, which boasts a $150,000 prize pool.
With everyone trying to secure as many wins as they can during the lengthy circuit that runs for 16 weeks, Alpha 3 and Team All-In faced against one another in a hyped-up match, as the two sides are seen as favourites to earn themselves a spot for the World Championship.


All-In vs Alpha 3 was a match everyone was waiting for (Photo: Capcom)
All In's roster includes current Capcom Cup title-holder, Derek "iDom" Ruffin, who faced Punk during Week 8, in a match that marked their first runback in a major event since Capcom Cup Grand Finals in 2019.
Punk, who failed to secure a spot for the upcoming CC under the new format that split qualifiers among different regions, unlike iDom who automatically qualified as current champion, came out swinging not only in-game as he claimed victory 2-1 over Ruffin, but outside of it as well in a post-match interview.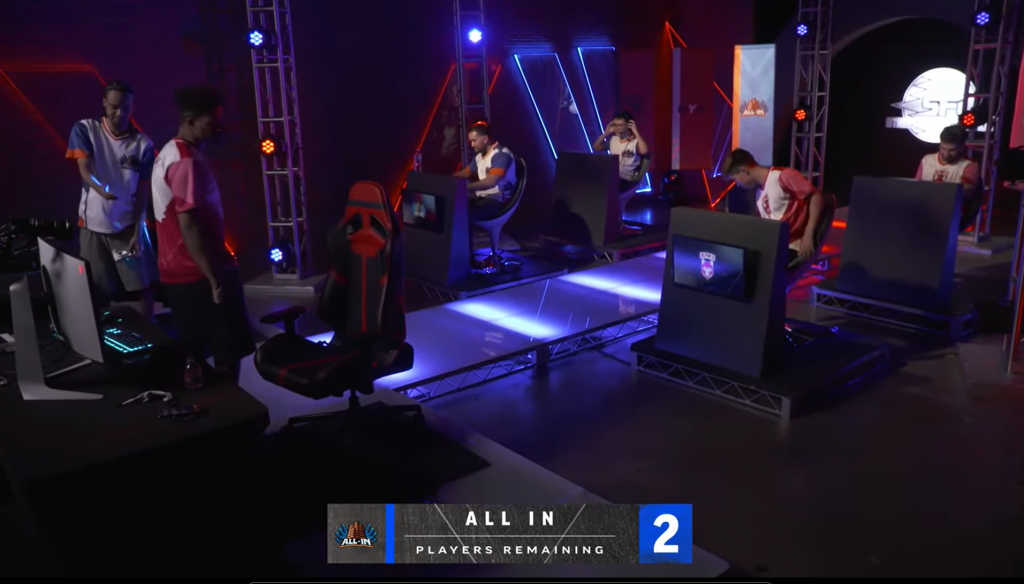 Punk denied iDom a handshake after their match (Photo: Capcom)
A simple question laid out by SF League jost, RobTV, made Punk go off about how iDom is not even close to his level as a Street Fighter V player.
"I don't even care about being the best in America, I'm the best in the world. The only person you can argue with is Tokido, everybody else is not even close to the conversation. You stupid for saying it, don't bring it around me, cause if you do you'll have to run the set," Punk claimed.
Usually a Karin main, the Panda Global rep beat his opposition using a secondary, Kolin, making it clear that "if I'm beating him with Kolin, how can he be better than me?"
It all seemed like spicy trash talk and not much else following Alpha 3's clean sweep over All-In. However, iDom's teammate, Strider, had some strong words for Punk backstage.
Punk and Strider almost get physical 
RobTV shared on his Twitter account a couple of clips of Strider and Punk having a heated discussion that seemed to stem from Punk's continuous complaining or criticising of Street Fighter V as a game and the studio set up in which SF League takes place.
BRUH LMAOOOO

I thought Punk and Strider were gonna throw hands backstage 🤣🤣🤣 (Part 2 in the response tweet) pic.twitter.com/sojx17WACF

— Crescent 🌙 | TPC | Hollywood RobTV (@RobTeeVee) December 4, 2020
"You always have a f**king excuse, just man the f**k up," Strider said during the first seconds of the clip as Punk was seemingly arguing about a blue light obstructing his vision during the matches. "I didn't cry about the monitor, you want me to play with a f**king blue light on the screen?" Punk questioned.
Immediately after Strider commented that "nobody else complained about that," Punk pointed that he did critisice a similar situation back in Week 2, when a red light was clogging his sight.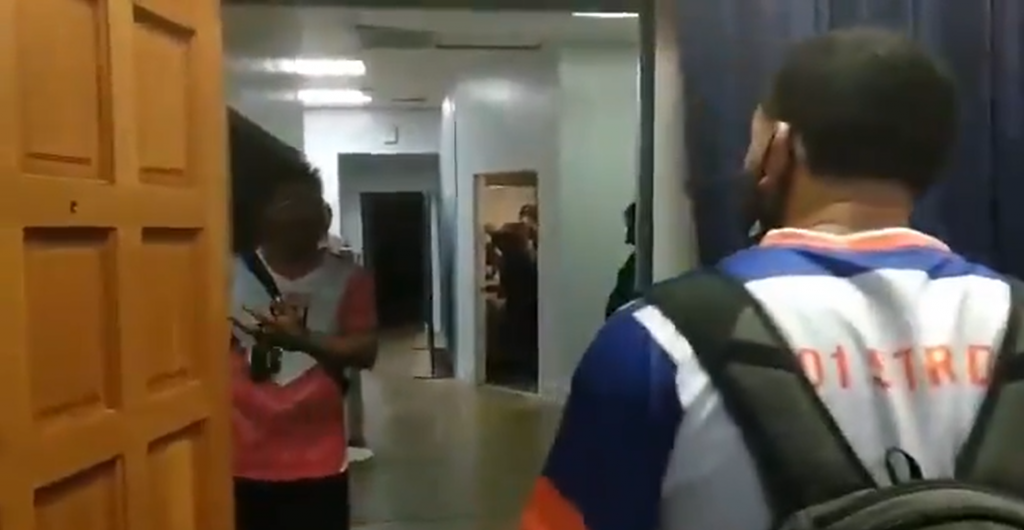 Things started escalating between Punk (left) and Strider (right) (Photo: RobTV)
"That was a different red ass light there," Strider argued, but Punk was firm on his stance. "Okay, the same sh*t was on mine. It's red and blue in the room, it's either gonna be one of the f**king colours, are you f**king dumb?"
For the Strider, the usage of "fighting words" was a step too far, as he walked towards Punk, ready to get physical. This is where RobTV and more people intervened to calm things down.
A quick few seconds for both to relax prompted the discussion to go back to familiar territory -- good old FGC trash talk. "Who in your team is better than me? Who close to my skill level?" Punk demanded to know.
"Everyone," Strider said firmly. Punk didn't back down and continued: "How many tournaments y'all got?" Strider, while pointing at iDom (who was seemingly uninterested in the entire ordeal) added: "Are you talking to the Capcom Cup champion?"
While the argument continued in the video, both players took to social media to further explain their attitudes. Woodley alleges that he was called a "b*tch" twice.
I was called a Bitch not once but twice @CapcomFightershttps://t.co/0oDqTpg86C

— Panda | Punk (@PunkDaGod) December 4, 2020
On the other hand, Romero stated that Punk "started talking sh*t, and made it personal too, anyone that was there will say who instigated," adding that neither him "Idom, nor SKZ had ever disrespected you, yet you felt entitled to disrespect us," before proceeding to own the fact that he was the one cursing at Punk. 
You came out to our section and started talking shit, and made it personal too, anyone that was there will say who instigated

Neither me, Idom, nor SKZ had ever disrespected you, yet you felt entitled to disrespect us

Yeah, that was a bitch move, I had to stand up for the boys https://t.co/ZMnwBGJJhK

— Gustavo Romero (@801_Gustavo) December 4, 2020
Punk defended himself from these allegations accusing Strider of trying to "twist things."
Lol I disrespected y'all? You know you asked me what I said in my interview I told you and you got salty don't try to twist things up now. https://t.co/t35y2KZUcX

— Panda | Punk (@PunkDaGod) December 4, 2020
Punk's known for being outspoken, with Capcom taking action at one point. During Cup qualifiers at one point, the 22-year-old started an event straight from the losers bracket as punishment for his unsportsmanlike conduct.
Could this be a case of him rubbing someone else the wrong way?
In any case, it remains to be seen if the company will address this issue, regardless, if we're set to get another match between All-In and Alpha 3, it's one you won't want to miss.