Street Fighter fans will have to wait one more year for the return of Capcom Cup, as the company has revealed they are cancelling the event once again due to a rise in COVID-19 cases with the massive spread of the Omicron variant.
In a social media post shared via the Capcom Fighters Twitter account, the Street Fighter creators expressed their disappointment and apologised to all players that went through a gruelling year-long qualifying period to earn their spots. 
"Please know we share your frustrations, as we wanted nothing more than to have this event return in a big way, but the health and safety of the players and everyone involved is our highest priority," the statement reads.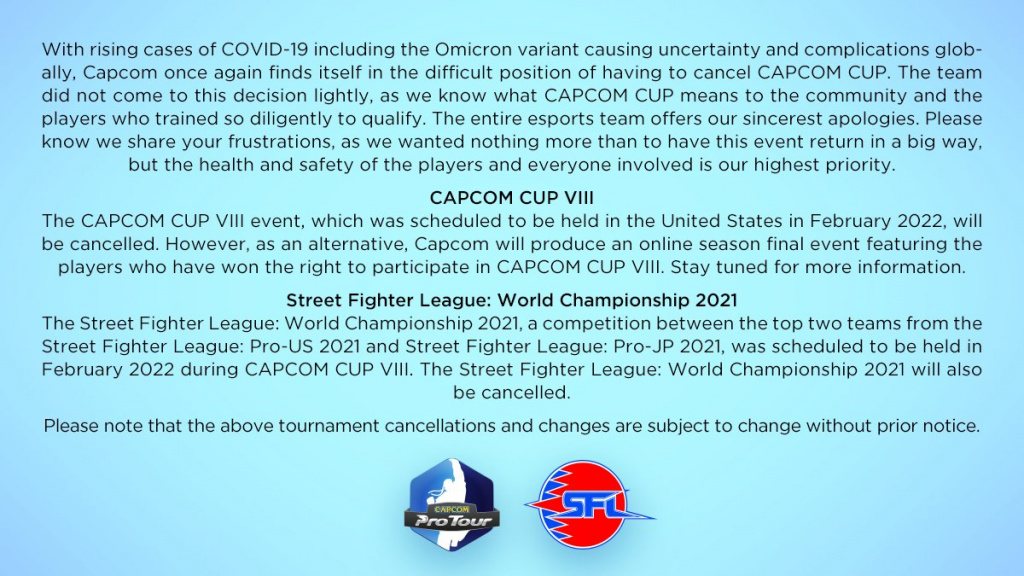 The event, which was scheduled to take place next February will be replaced with an online season final, similar to what occurred last year with regional finals being played out instead.
As we've mentioned, this will mark the third year without no Capcom Cup to look forward to. The 2020 edition was postponed to early 2021, sadly, it was scrapped in favour of the aforementioned regional finals.
According to information gathered by The New York Times, the daily COVID-19 cases in the United States have skyrocketed in recent weeks. On 3rd January, they reached an all-time high of over 1 million confirmed cases in a single day. 
The last Capcom Cup played occurred in December 2019 at The Novo in Los Angeles, where Derek "iDom" Ruffin beat Victor "Punk" Woodley to secure his victory in an iconic match that saw iDom seal his championship with a surprising Poison pick, a character considered bottom tier back them.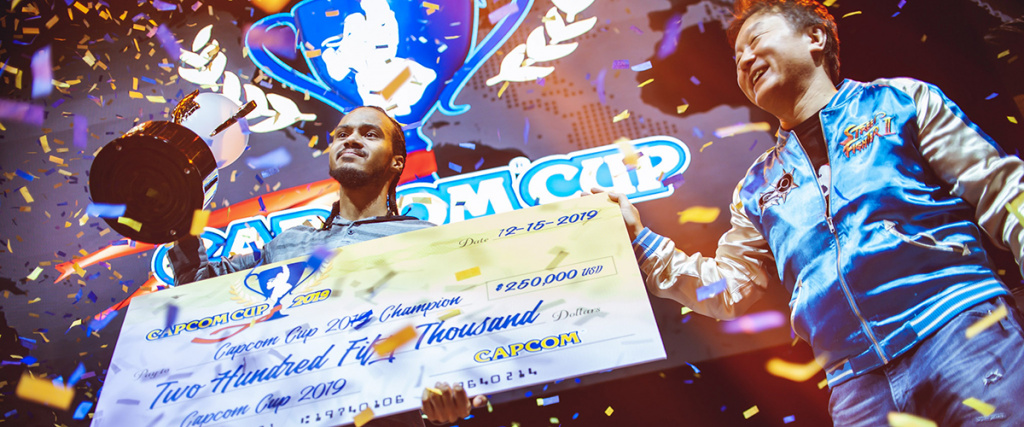 With this announcement, it remains to be seen if other big FGC events will follow suit, particularly Evo, which is due for a return under new ownership in early August, returning to Las Vegas.
As always, we'll keep you updated as any new information comes along.
For more on all things Street Fighter, check out our dedicated section with news, guides, tournament results, and more.
Featured image courtesy of Capcom.