It's not the first time in recent memory that an English Street Fighter player has caused a stir. For the past several years, Benjamin "Problem X" Simon carried the flag for the Brits, including an extraordinary title run at EVO 2018, making him the first English winner since Ryan Hart in 2008.
Problem X enjoys the luxury of a sponsorship from Mousesports, while Infexious was rewarded for his fine form with a contract from Cygames Beast, the home of legendary Daigo Umehara, Eduardo "PR Balrog" Perez, Bruce "Gamerbee" Hsiang, and Keita "Fuudo" Ai. Quite the company to keep for someone who barely made appearances in Europe just last year.
The pair sit alongside Shakil "Shakz" Ghazi and Claude "Hurricane" Eric Diboti as the only players in the United Kingdom with sponsorships that provide salary and cover travel and competition costs.
Four players, in a sea of hundreds.
"Every Local feels like it could be a CPT event, in terms of the talent in attendance" Said London-based Street Fighter competitor, Shivan "Shivryuken" Dass. "Of course, Problem X, Shakz, and Hurricane usually come out on top in London, but there are plenty of players who can, and do, beat them."
If the talent in London – and by extension, the UK scene – is in such abundance, why is it then that these players have such a hard time finding sponsorship? Especially in a time when the esports industry is supposedly booming.
Fighting Games have always existed in the awkward world between gaming and esports. In fact, you'd be hard pressed to find attendees at fighting game events that were enamoured with the term "esports". The association with mass-commercialisation and non-endemic investors doesn't appeal to them - and apparently that swings both ways.
Plenty of organisations dabble in the scene, but it's never the main course – more a forgotten side-dish. Like the salad resting untouched next to the Ribeye steak.
Perhaps only in Japan is the FGC considered part of the top bracket, while in an already diminished UK scene, players have to beg, borrow, and steal for the chance to join the likes of Problem X and Shakz at events on foreign soil.
"In my case, I feel joy and pride seeing my friends play at big events," Shivan said. "But for some people there is definitely some resentment. It saddens me that I can't join him at all of those events, but I always wish him the best."
Shivan does occasionally get the chance to compete alongside his friend. Two or three times a year, he pulls together enough money to attend an event in Europe. Though, of course, putting your own money on the line adds another layer of pressure.
"Before you play, you're already thinking about the money you put in," He said. "You're thinking to yourself that if you don't reach a certain placement, you won't be able to travel again for a while"
The lack of any real online circuit – mostly due to the disdain for online play that a large portion of the community has – means that there isn't really another choice for aspiring pros.
Despite the obvious downsides, it seems to be a "badge of honour" of sorts within the FGC community to persist through this grind.
"I won EVO in 2014 and made it to Capcom Cup in 2014 and 2015 while having a day job, never ever complained about it"
EVO Champion and Red Bull athlete Olivier "Luffy" Hay kicked off a worldwide conversation on the subject with his tweet in September 2018. Many other players chimed in with their own stories of hard work and scraping together the finances to compete.
It's seen as a sort of "mamba mentality", in reference to the legendary basketball player Kobe Bryant, to be able to overcome this issue. You have to earn your sponsorship, through months, or even years, of literally putting your money where your mouth is.
Amar "Boltstrike" Singha enjoys a sponsorship from Reason Gaming, something he inherited from the now defunct Gfinity Elite Series. The full-time doctor is considered one of the brightest talents in the country, yet only just receives coverage for events in Europe, let alone the United States, where the main source of Capcom Pro Tour points lies.
"The demand for fighting games is still just not as high as some of the other games in esports" Amar said. "Despite the fact that we have some incredibly talented players in the UK, a lot of teams just haven't explored the market fully yet"
The Gfinity Elite Series - hosted in the Gfinity Arena in Fulham, London - opened the door for premier organizations like Fnatic, Vitality, and Envy to get involved in Street Fighter. But after just four seasons in 18 months, the competition was discontinued.
"The Removal of Gfinity has been massive. We had high level players and sponsors from all over Europe competing in the UK, and now it's gone." Amar continued. "A lot of players who had funding now find themselves without sponsorship again"
The loss of the Elite Series is reminiscent of the Counter-Strike crash in 2008 after the Championship Gaming Series fell apart. Not quite the same scale, but it's clear to see that the UK fighting game scene has been left in the lurch.
It's not all doom-and-gloom. With players like Infexious, Problem X, and Shakz carving their way into the international circuit, organizations are starting to take note of the talent pool.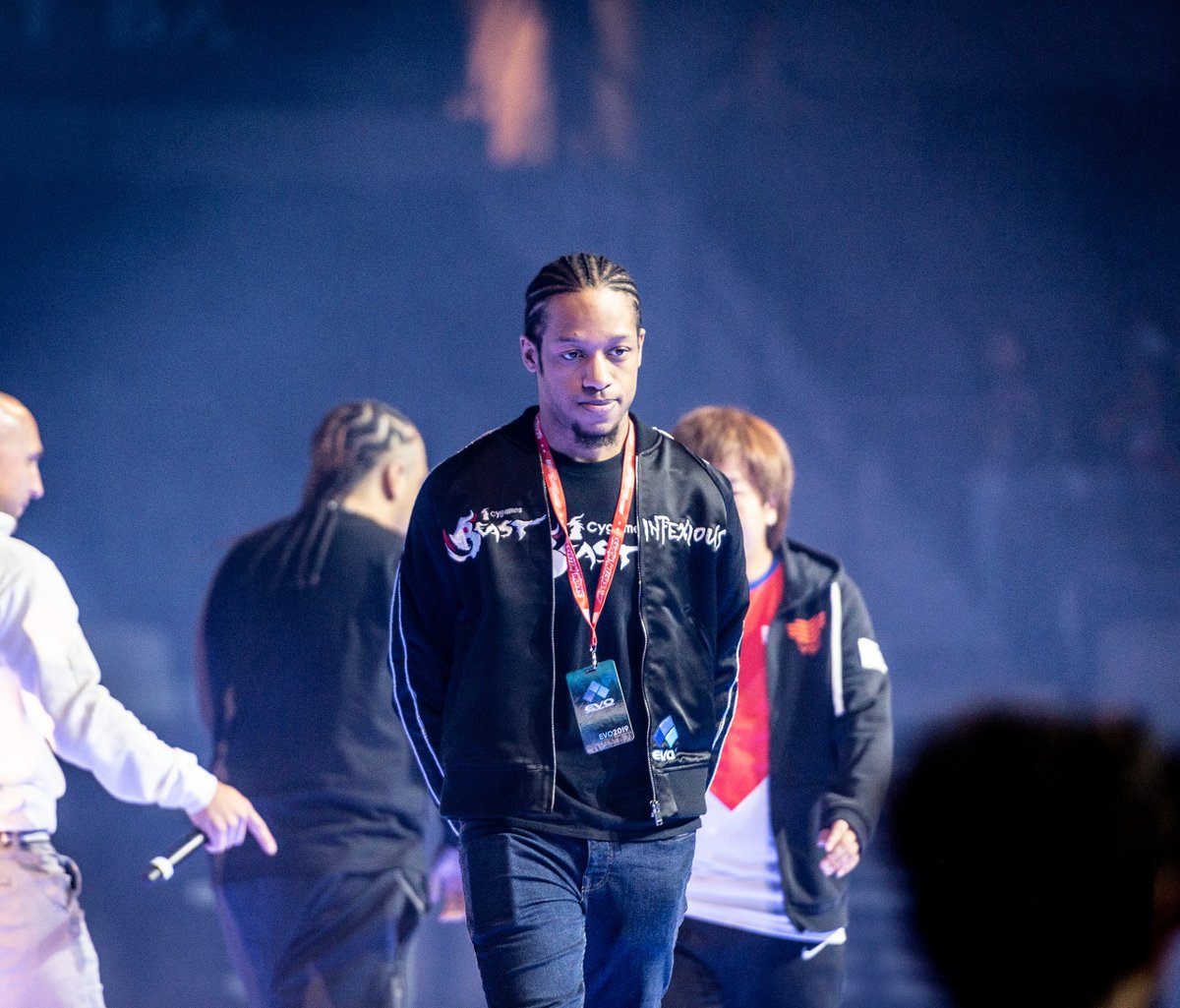 "These organizations need to take a look at some of the events in the UK, or even just CPT events in general" Amar said, "The passion, energy, and hype that these crowds produce is huge, and the scene just keeps growing"
With Street Fighter V set to appear at the 2020 Olympics (fact check?), the community will be hoping that organizations start paying serious attention to a scene that has sat on the sidelines for so long.
And with more investment worldwide, the talented, vibrant, and persistent UK playerbase might dare to dream that their relentless hours of practice, and countless train journeys to local tournaments, will be repaid with a chance to prove themselves on a global stage.