As the spots from the upcoming Capcom Cup are being decided, one region that will have massive representation is the Dominican Republic, as 2017's Capcom winner Cup Saul Leonardo "MenaRD" Mena became the third Dominican to secure a spot in the Street Fighter V's premier competition by running a perfect bracket in the Central America 2 qualifiers, beating Mexican Sakura player Kusanagi in the Grand Finals.
We have our #CPT2020 Central America 2 Qualifier Champion!!

(Abigail) @_MenaRD__ defeats (Sakura) @KusanagiFGC with a 3-0 win!

📺 Watch live at:https://t.co/t4GGgezqj3https://t.co/PKc7WCDRSmhttps://t.co/jUUoXy65Edhttps://t.co/hb490hZXJX pic.twitter.com/kwxbsJNB8Z

— Capcom Fighters (@CapcomFighters) October 19, 2020
Mena showed his flexibility by showcasing a variety of characters, ranging from Sakura to Seth, and Even Abigail, and this was just in the Grand Finals alone, as he looked to adjust to Kusanagi's incredibly well optimised Sakura gameplay.
Now that MenaRD is back on the Capcom Cup, he'll look to repeat his historic 2017 feat, where he became Champion by pulling one of the greatest upsets in fighting games history, topping legendary Hajime "Tokido" Taniguchi in the Grand Finals.
Capcom Cup 2020 Qualified Players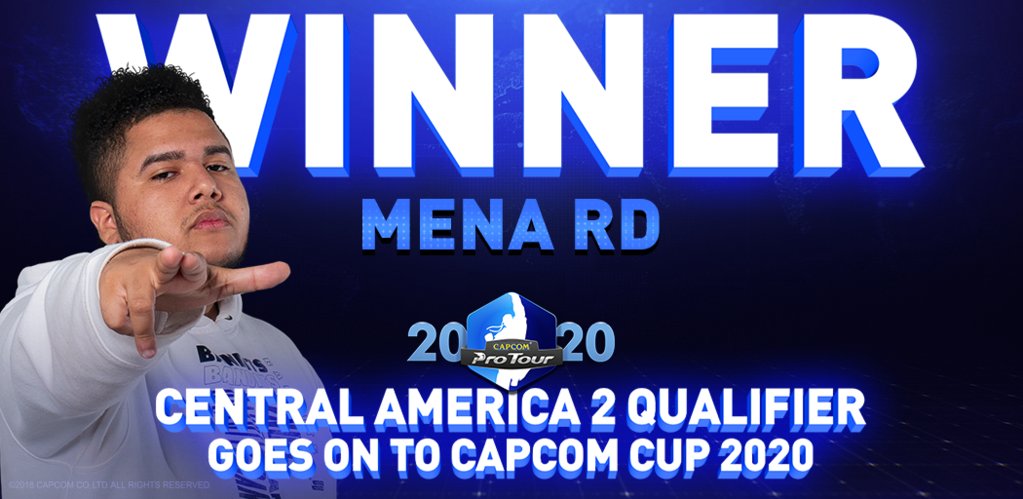 As we've said, MenaRD is the third Dominican Republic representative, joining Cristopher "Caba" Rodriguez and Yoryi "DR Mandrake" Bueno. 
Here's every pro qualifier so far:
Derek "iDom" Ruffin 
Arman "Phenom" Rabiee 
Yoryi "DR Mandrake" Bueno 
Niel "SKZ" Chong 
Gonzalo "Pikoro" Buleje
Houmaid "Takamura_B" Rabie 
Daigo Umehara 
Cristopher "Caba" Rodriguez 
DC "Infexious" Coleman 
Alexandro "Jah_Lexe" Rodrigues
Kun Xian Ho
Amjad "AngryBird" Al-Shalabi
Bryant "Smug" Huggins
Alan "Nephew" Sun