New editions of Davidoff Cool Water cologne will be stamped with the Street Fighter V logo as part of a Champion Edition collaboration with Capcom. A Chun-Li-inspired women's version of Cool Water is also available. Both scents are available now from official retailers for 49,99 € each.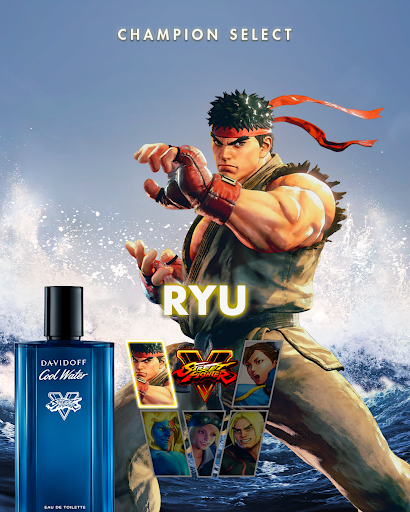 (Picture: Davidoff Parfums) 
Cool Water Street Fighter Champion Edition cologne is described as a citrus-woody scent with hints of green mandarin and black pepper. According to Davidoff, it has a "fresh combination of tonicity and strength which perfectly reflects Ryu's formidable fighting style."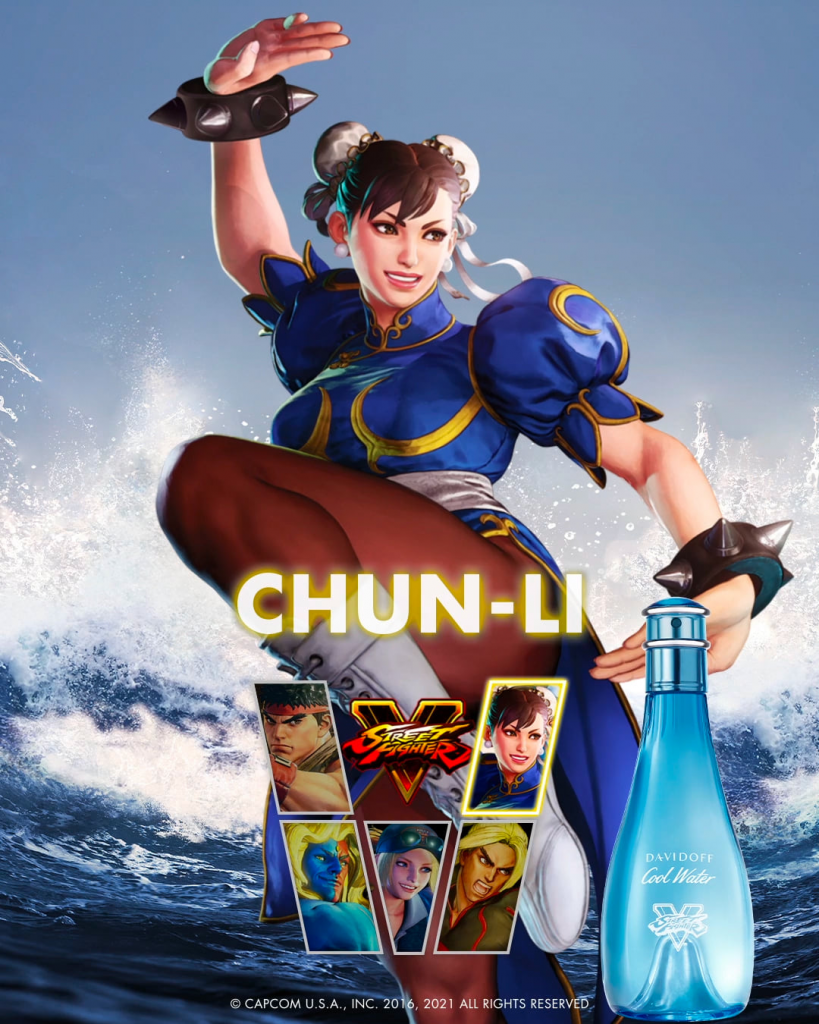 (Picture: Davidoff Parfums) 
Cool Water For Her is inspired by the unique fighting style and femininity of kung fu fighter Chun-Li. Base notes of pear and mandarin lead to a floral finish. "Blending pure energy and grace, the perfume perfectly captures the quintessence of Chun-Li."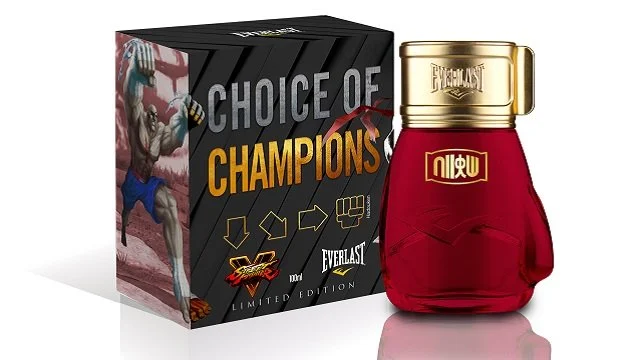 (Picture: Davidoff Parfums) 
Capcom has pursued several collaborative efforts with other video game companies in 2021, including adding Ryu and Chunners to Summoners War, Power Ranger: Battle For The Grid, and Fortnite. While a cologne partnership might seem out of left field, this isn't the first time Capcom has released a Street Fighter scent. They independently released Street Fighter for Men along with a Resident Evil-inspired scent in 2016. A 2018 partnership with boxing supplier Everlast introduced a bottle themed after Sagat.
Promotional images show a pared-down Street Fighter V character select screen, hinting at more collaborations in the future. Ryu's lifelong sparring partner Ken, 3rd Strike nemesis Gill, and SFV newcomer Lucia could all get their own fragrances soon.