Red Bull Kumite is heading to London for this year's edition, bringing top
Street Fighter V
players together to compete for the championship title.
Originally held in Paris, France before moving to Japan in 2019, Red Bull Kumite 2021 will be a two-day event streamed live from London's Red Bull Gaming Sphere on 22-23rd May.
While traditionally a Street Fighter V event, the first day of Red Bull Kumite London is dedicated to a showcase of Guilty Gear Strive. The six-hour event will include a tournament with 12 pro fighting game players and interviews with developer Arc System Works ahead of the game's release on 11th June.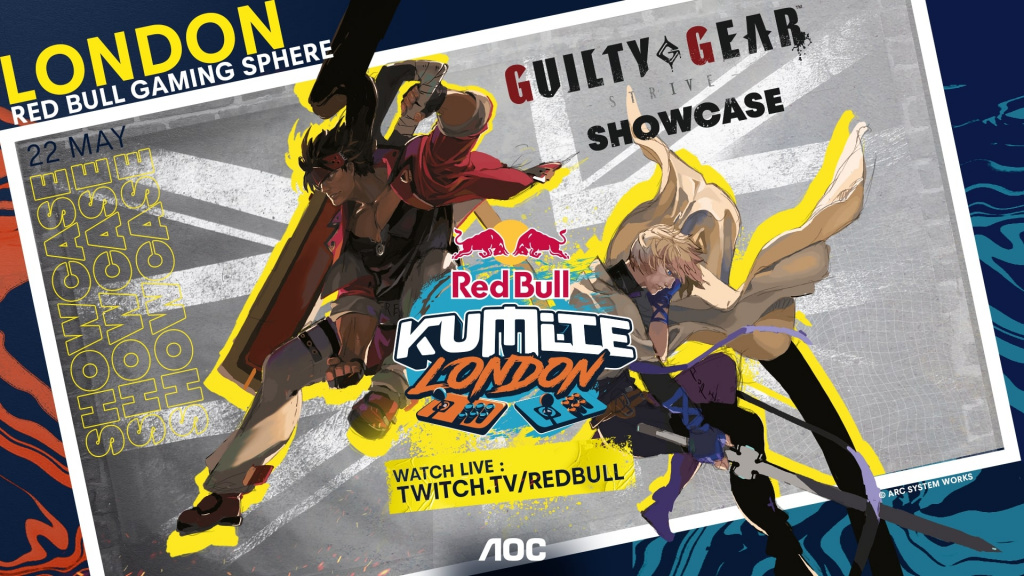 There will be a special six-hour showcase for Guilty Gear Strive (Picture: Red Bull) 
The second day is for the Street Fighter V tournament, as 16 players from around the world compete across a ten-hour livestream. The roster will consist of 15 invited players and one additional player from the Last Chance Qualifier UK taking place on 2nd May.
UK residents can register to take part in the Last Chance Qualifier here.
Red Bull Kumite London has new partners in ASTRO Gaming, who will provide headsets, mixamps and controllers for the event.
The tournament announcement follows Rose's addition to Street Fighter V earlier this month, with three new characters (Oro, Akira, and one unannounced) still to come in the Season 5 Pass.
Guilty Gear Strive was delayed from its 6th April release date following an open beta test earlier this year, in order to address issues with the online lobby system and server stability. We'll hopefully see in this showcase if there's been any meaningful changes to the former, which is the main sticking point for many.
Red Bull Kumite London kicks off 22nd May, with a player line-up announcement expected in the coming weeks.