Popular Mix... err, YouTube streamer, Tyler "Ninja" Blevins, is no stranger to TikTok, the short-form, video-sharing app in which he boasts over 4 million followers and 21 million likes.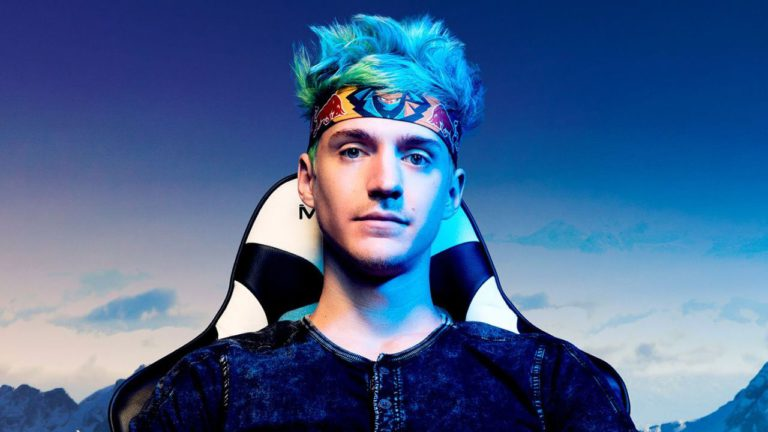 Ninja has not yet deleted his TikTok but the gaming star claims he will stop using it. (Picture: Ninja)
Sadly, for the people that enjoy his content on the platform, it could be no more as Ninja has claimed he will stop using TikTok amid growing concerns that the app is illegally gathering user's information.
"I have deleted the TIK TOK app off all my devices. Hopefully, a less intrusive company (data farming) that isn't owned by China can recreate the concept legally, such funny and amazing content on the app from influencers," the 29-year-old tweeted out.
Is TikTok getting banned?

(Picture: TikTok)
Not yet, at least in most parts of the world.
India, where the app is widely popular and boats over 120m users, has banned the app, with the government claiming TikTok's illegal data gathering has become a national security risk in light of the recent clashes between the armies of India and China at their shared border.
A recent class-action lawsuit, filed in California against the app's parent company ByteDance, claimed that the app had illegally and secretly harvested vast amounts of personally identifiable user data and sending it to China - with US and Chinese relations rocky at best a ban is not totally out the question.
It is not something that is being taken lightly, Secretary of State Mike Pompeo was asked recently if he would recommend you download TikTok, his answer would have had a chilly effect on boardrooms in China.
"Only if you want your private information in the hands of the Chinese Communist Party," he replied.
Going on to say that banning the app, and others from China was "something we're looking at."
Fears that the app is already in trouble do appear to be unfounded. Some user's in North America reported issues with the app spawning the #RipTikTok hashtag on Twitter, with some theorizing this was part of a plan to take down TikTok by trying to destabilize its user base. However, this was not the case.
Another reported incident within the app was the hundreds of cases where users would get 0 likes in their videos, with some disappearing altogether.
New York Times reporter, Taylor Lorenz, stated: Chaos right now on TikTok: Like counts on videos have suddenly disappeared and are showing 0 for many people."
TikTok would address the situation and claimed it was simply a known bug within the app, quickly deploying a hotfix that solved all the issues the platform was presenting.
"Fix in progress! You should be seeing your app experience return to normal as we continue to fully resolve things on our end. More updates to come."
It remains to be seen what the future holds up for TikTok, and in the case, it gets banned, which app will take its place.