Studio Iron Gates continues to improve its megahit survival RPG Valheim, which has sold over two million copies in less than two weeks since the release.
The latest update for the Early Access game brings fixes to some buggy interactions and introduces several improvements to the game's save system.
Probably the biggest fix released with this update is the one regarding disappearing tombstones.
When you die in Valheim and respawn back in your bed, you still need to go to the location of your death to collect your belongings from your "corpse" which is represented with a tombstone.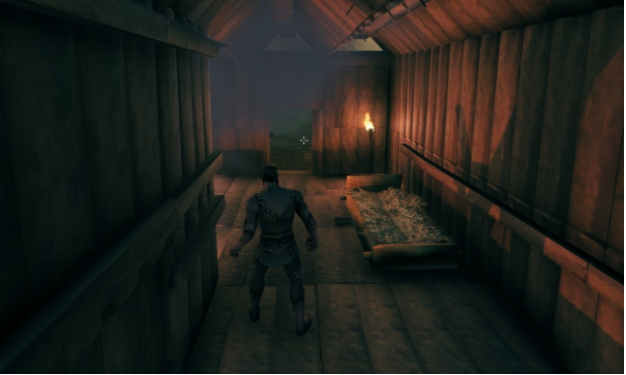 (Picture: Iron Gate)
But, apparently, some players were encountering a rather annoying issue where sometimes tombstone would simply fail to appear, which can be quite problematic, as you will be left without all the items you had in your inventory the moment you died. Luckily, today's patch should fix this issue.
Patch 0.145.6 also bring a fix to "hearth smoke building " which is probably related to the accumulation of smoke when you build a campfire inside your house. We are not exactly sure how will this affect the game, but we will check!
In addition, Patch 0.145.6 introduces several changes and improvements to the game's save system, one of them being that the game will now autosave every 20 minutes instead of 30.
Valheim 0.145.6 full patch notes
Disable google analytics
Updated Unity engine
Forest crypt fixes
Credits updated
Save system returned to old-new
Pickables sync fix (stones,carrots etc)
Dedicated server CPU usage fix (Framerate limiter)
Hearth smoke building fix
Save system tweaks
Console "save" function can be used remotely if player is added to admin list
Autosave every 20min (instead of 30min)
Manual join IP function (dedicated servers only)
Extra tombstone checks ( to prevent them from disappearing
Better broken world handling ( crash/exit instead of loading an empty world )
Localization fixes