After a longer than usual pause, Valheim developers Iron Gate have finally released a new update for the game.
Valheim patch 0.150.3 is here and it brings one of the biggest technical changes to the game to date. Valheim now features the new terrain-modification system, and developers described it as one of the most significant things they have added to the game since the release.
This system is not something flashy in terms of new content, as it doesn't add anything new to the game in terms of pure gameplay, but it will allow for the game to work much smoother and faster going forward, and that's really important for the game future development and the addition of the new areas and biomes.
Basically, this system allows for the game "to reduce the number of network instances and make loading faster and smoother".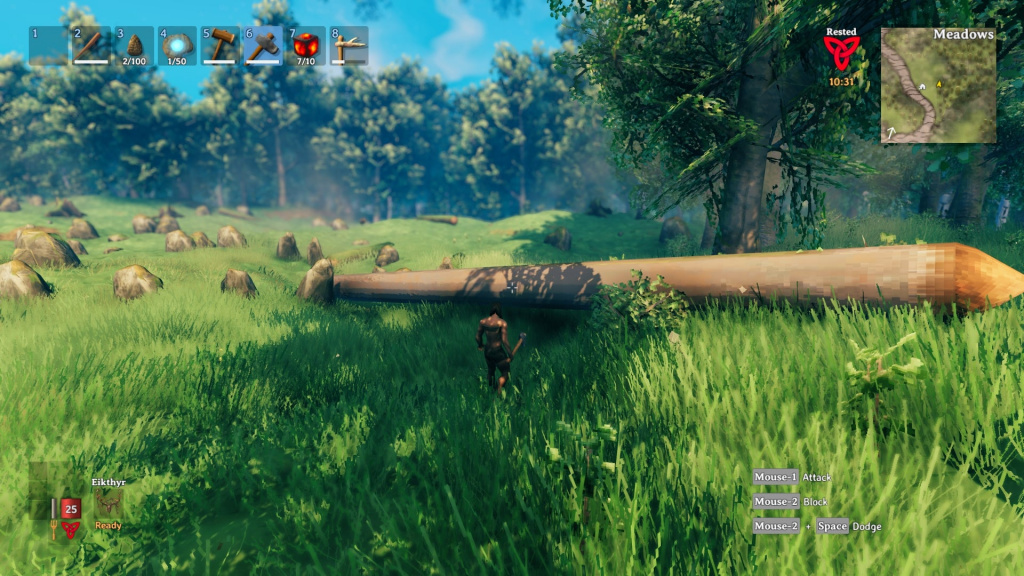 (Picture: Iron Gate)
On the player's side, there won't be any visible changes except for the "minor behaviour changes" to the hoe and pickaxe, but you should now notice that the game works much better.
The new system will apply automatically to any new terrain modifications after the patch, but if you want this to work with the current modifications, you will need to use a special console command "optterrain" when you are in the area with old terrain modifications. In order to do this, you will first need to enable the in-game console by adding "-console" (right-click on the game's shortcut, properties, and then add "-console" at the end of the "Target" field).
In case you are not sure, terrain modifications are any changes made to the terrain by a player with tools like the hoe, pickaxe or cultivator.
Aside from the new system, Valheim 0.150.3 patch includes several fixes and serves tweaks, and you can see the full path list below.
Valheim 0.150.3 full patch notes
Swamp draugr spawner location fix to prevent draugrs from spawning inside stones
Lox pet-sfx fix
Torches in locations should no longer support constructions
Dolmen location stone size fix
New terrain modification system
Terrain-modification priority changed (Terrain modifications in an area should load before buildings, only apply to the new terrain modification system)
World loading tweaks (to fix issues with ships and buildings getting damaged while loading)
Stop server list download when leaving the start menu (to decrease network bandwidth usage)
Lowered the amount of stone required to Raise ground using the hoe