Iron Gate Studios' sandbox survival title Valheim has taken the world by storm since it's release on Steam Ealy Access. With great success and over 3 million copies already sold, content creators are jumping into this extremely popular title.
Twitch streamer and YouTube content creator, Ben "Cohh Carnage" Cassell has some of the best Valheim content to watch. In his latest video, Cohh Carnage shows off a Valheim base which he built entirely solo and took nearly 140 hours to complete.
If you want to get started on your own, basic base, check out our full guide.
Valheim solo base at 140 hours
Cohh Carnage built his Valheim base completely solo and gathered all the materials by himself as well. That's one massive effort that took nearly 140 hours. For his efforts, Cohh Carnage's base looks absolutely incredible.
The base has a bedroom, a lighthouse, the main hall, a portal room, a boathouse, a workshop, an exterior workshop, two gatehouses, and even a kitchen with a courtyard.
It is, of course, also very well defended, with a mote and a full wall to ward off against attacks. There's even a trophy room which you can view below.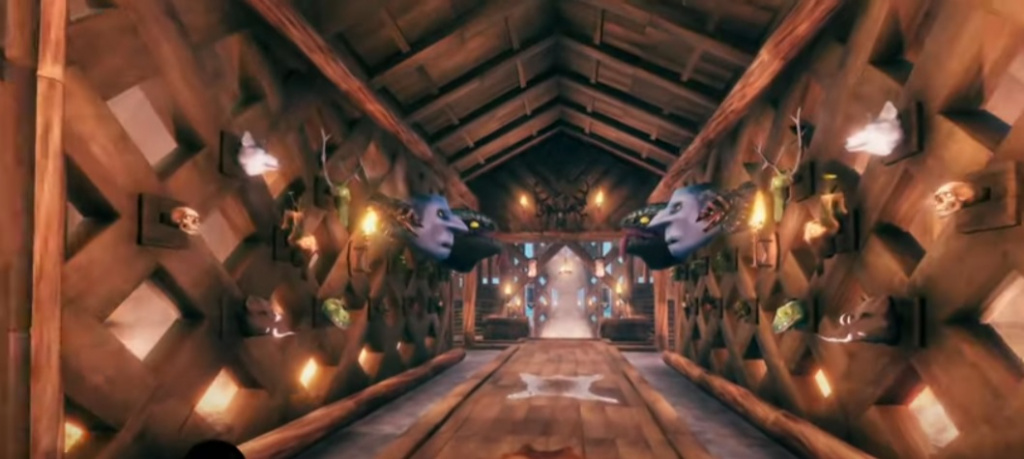 (Picture: Cohh Carnage)
The Valheim base from Cohh Carnage is more than just impressive, it is a testament to what can be done in the game, and how much freedom players have to build what they want.
Check out the full Valheim solo base tour from Cohh Carnage below.
The ground was flattened for this Valheim base, and it all started in the kitchen area.
Cohh Carnage explains: "If you saw the kitchen...that's actually how this space started. Everything around this was just empty ground that we ended up flattening, and then slowly, slowly, this entire thing just kind of took shape and form."
For more great Valheim content, don't forget to check out Cohh Carnage's Twitch.tv and YouTube channels.