With Valorant's v1.05 patch only going live a matter of hours ago, it certainly didn't take long for players to discover that Raze is suddenly even more powerful than ever when the agent was expected to have been nerfed.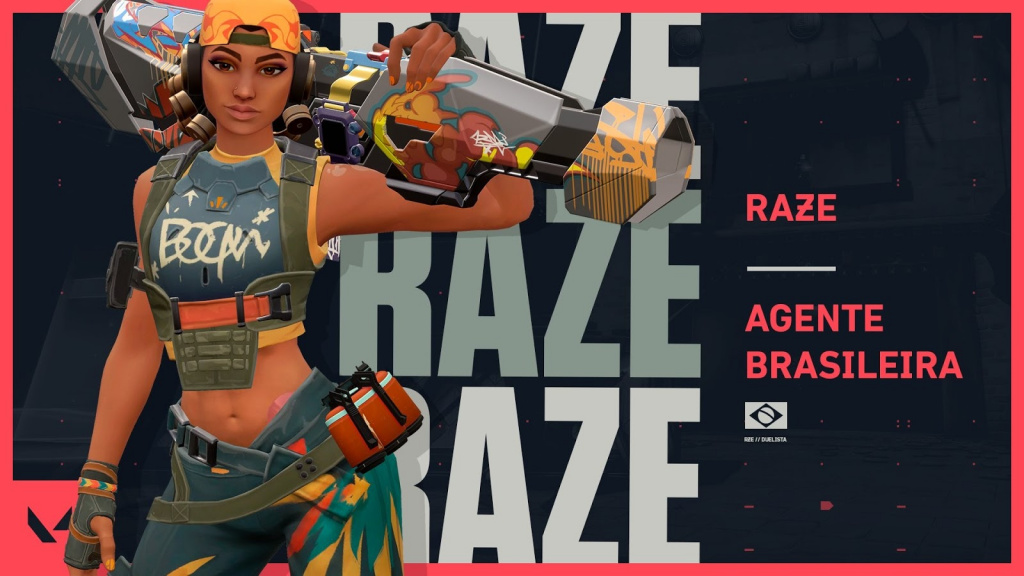 (Picture: Riot Games)
An unusual bug in the latest update appears to allow the Duelist character to trigger her ultimate ability Showstopper twice in quick succession, rendering the agent completely broken.
In the above clip, Cloud9's own Relyks shows off the bug in action, witnessing a Raze miss her first attempt with the rocket, only to try again and get a kill the second time around. 
Thankfully, it seems that Valorant's dev team was on the case right away, and Raze has suddenly gone missing in action in-game. The character is temporarily disabled in the game, much to the dismay of Raze-mains everywhere, who will have to look to new agent Killjoy to best match their high damage ability-based playstyle.
This has been an unstable patch, sorry! Raze is disabled temporarily while we investigate a bug with her ultimate. We're also aware of FPS issues with some AMD GPUs and actively investigating.

— VALORANT (@PlayVALORANT) August 5, 2020
According to the official Valorant Twitter account, it's not just Raze that is having issues. Those with AMD GPUs may want to stay away from the game for a little while, as certain graphics cards are experiencing FPS issues.
The map Ascent has also seen some troubles and has been temporarily disabled in competitive matchmaking, due to faults with a wall that can lead to exploitation by malicious players. It's unknown when Raze and Ascent will be back, but the development team is likely already hard at work resolving this unprecedented issue.
It may be a bad time to plan a week off, with Riot recently announcing that, from the 10th of August, they planned to take a company-wide holiday lasting 7 days. Better get coding before then...