Jay "Sinatraa" Won's current girlfriend "emmyuh" has come out to defend the embattled esport star, claiming his ex-girlfriend, who accused Sinatraa of sexually assaulting her, was herself abusive to women in the Overwatch scene.
The statement comes after Sinatraa's ex, Cleo "cle0h" Hernandez, released another statement including videos and screenshots of conversations that Cleoh claims shows Sinatraa failing to observe boundaries as well as evidence of Emmy's harassing TikToks and Twitter posting which she claims initially scared her into silence.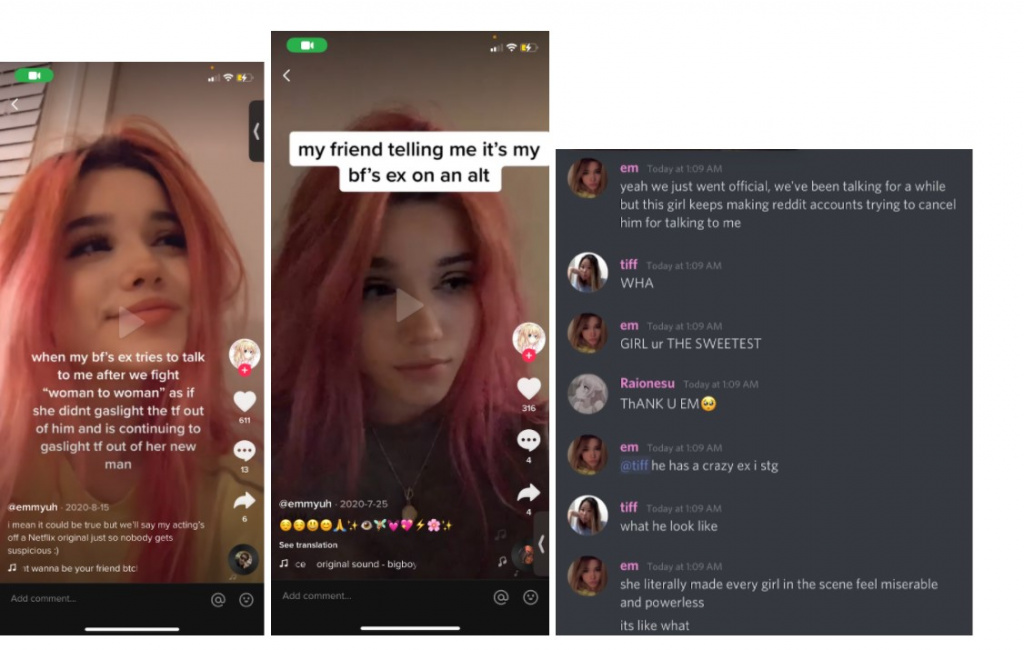 Cleo also claimed she has filed a police report regarding Sinatraa's actions during the time they were in a relationship.
In response to Cleo's second statement, Emmy felt she had no choice but to address the situation as she feels she is being dragged into it.
"Cleo continues to paint herself as a saint and she has provided, yet again, nothing about how she treated him or myself," wrote Emmy. "I know she isn't the person that she's trying to display to the world, not because of Jay, but because of the Overwatch scene."
Regarding the TikToks, Emmy claims that it was initially Cleo that made TikToks regarding her and she only responded in kind.
"I had friends telling me that she tweeted about me on a private account 'every day'. When I 'confronted' her (under the influence) a lot of my friends came forward about stories of her bullying which completely changed my view of her."
Cleo also provides screenshots of a conversation she had with a member of the Overwatch community who claims Cleo made false and defamatory statements about them.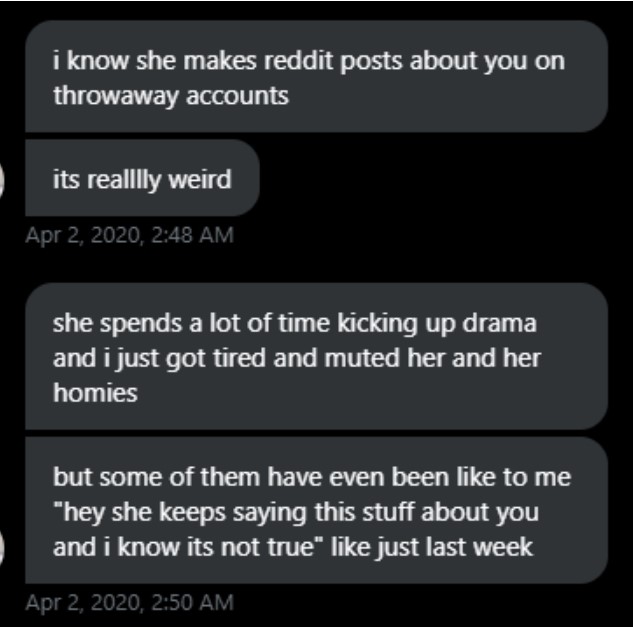 The messages are dated 2nd April 2020.
Emmy also makes clear she is still in a relationship with Sinatraa and that she has never felt unsafe with him.
"Jay has always put my comfort above anything, always. I hope that you guys will hear him out when he addresses it all publicly."
Sinatraa is currently suspended from Sentinels and Valorant esports pending an investigation both by the organisation and Riot Games. Sinatraa denies the allegations.
Sentinels are currently loaning Tyson "TenZ" Ngo from Cloud9 to play in Sinatraa's place.