Valorant fans and skin collectors will be pleased to hear a new bundle is coming to the Riot Games tactical shooter very soon.
The Endeavour bundle doesn't come with extra bells and whistles that other premium skins have. What it does boast is something few skin collections in Valorant can offer, i.e. an affordable price. 
Originally leaked by the reliable ValorLeaks Twitter account, here's all the information we know about the upcoming Endeavour skin bundle in Valorant. 
Valorant Endeavour skin bundle - Release date
We don't have a confirmed date for the release of the Endeavour skin collection. Going by in-game dates, the Team Ace collection, which is the one currently featured in the Valorant store, is set to leave around 29th March.
Expect the Endeavour collection to hit the Valorant store starting on 30th March, at the earliest.
Valorant Endeavour skin bundle - All skins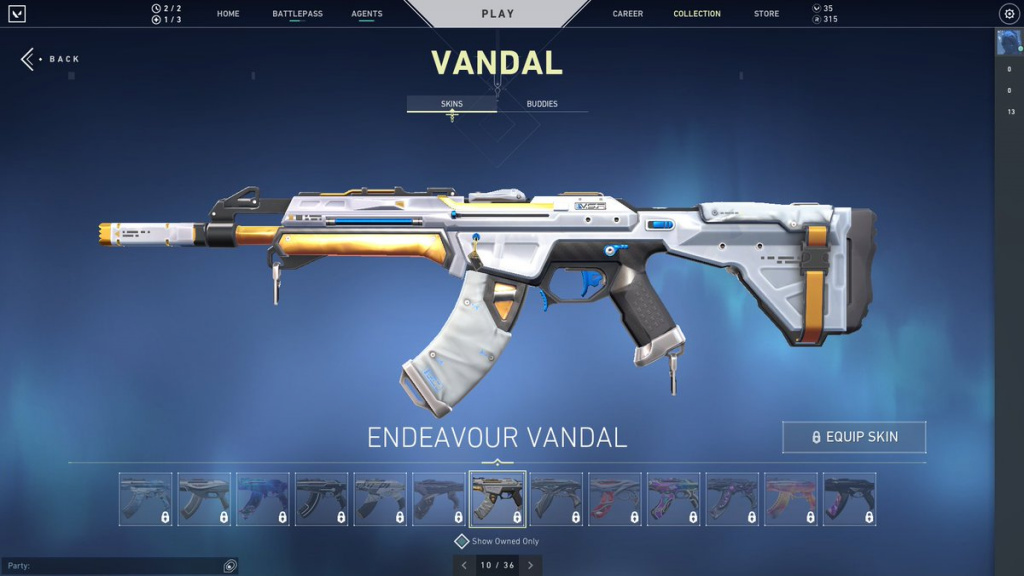 Knife enthusiasts are out of luck as the bundle doesn't come with a melee weapon as far as we know. The confirmed skins are for the following guns:
Vandal
Ghost
Operator
Bulldog
Ares
According to ValorLeaks, this collection doesn't have colour variants, upgrade levels, or finishers.
Endeavour Bundle | #VALORANT

> There are no variants, levels, or finishers, but the skins are of the Select Skin Tier.

Price per skin: 875 VP
Bundle Price: 2930 VP pic.twitter.com/E5Osiupm8s

— Valorleaks | Leaks & Info (@ValorLeaks) March 23, 2022
The design has a very militaristic look to it with a futuristic flair added to spice things up, helping this set stand out on its own when compared to other Valorant skin collections. 
Once we have more images of the Endeavour skin bundle we'll be sure to update this article.
Valorant Endeavour skin bundle - Cost
As mentioned, the Endevaour skin bundle is built to be in the lower echelon of prices. It is in fact part of the Select Skin tier.
If you're unaware, Valorant skins are divided by tiers depending on several factors; more importantly, whether they come with variants, finishers, kill banners, and other cosmetic upgrades.
The skin tiers are as follows:
Select Edition
Deluxe Edition
Premium Edition
Ultra Edition
Exclusive Edition
Each tier has a different price attached to it. As such, the Endeavour skins will cost 875 VP (Valorant Points) individually, with the entire collection available for purchase at 2930VP.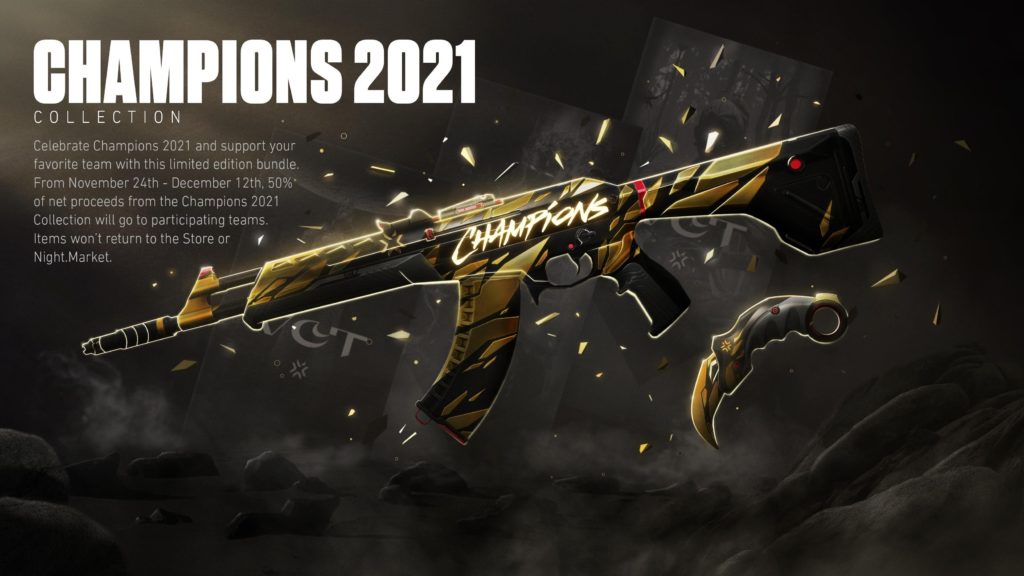 To put that number into perspective, if you wanted to buy an Ultra Edition skin, like the Elderflame Vandal, a single skin would set you back 2475VP. 
So there you have it; if you're looking to expand your skin collection by getting some that are on the cheaper side of things, the Endeavour collection might be worth taking a look at.
Featured image courtesy of Riot Games.