Riot Games isn't wasting any time, giving Valorant fans a lot to look forward to as we begin 2022. Starting with a new exciting Agent coming to the game, Neon, the latest skin bundle has been leaked, and it's looking quite slick. 
Thanks to images shared by the ever-reliable ValorLeaks we have our first in-game look at the new skin bundle that was previously teased by Riot Games with a quick cinematic via social media.
Without further ado, let's take a look at everything we know so far about the Protocol 781-A skin collection.
Valorant Protocol 781-A skins
As we've mentioned, ValorLeaks shared some images about the upcoming skin collection, which features designs for the Phantom, Spectre, Bulldog, Sheriff, and a new knife.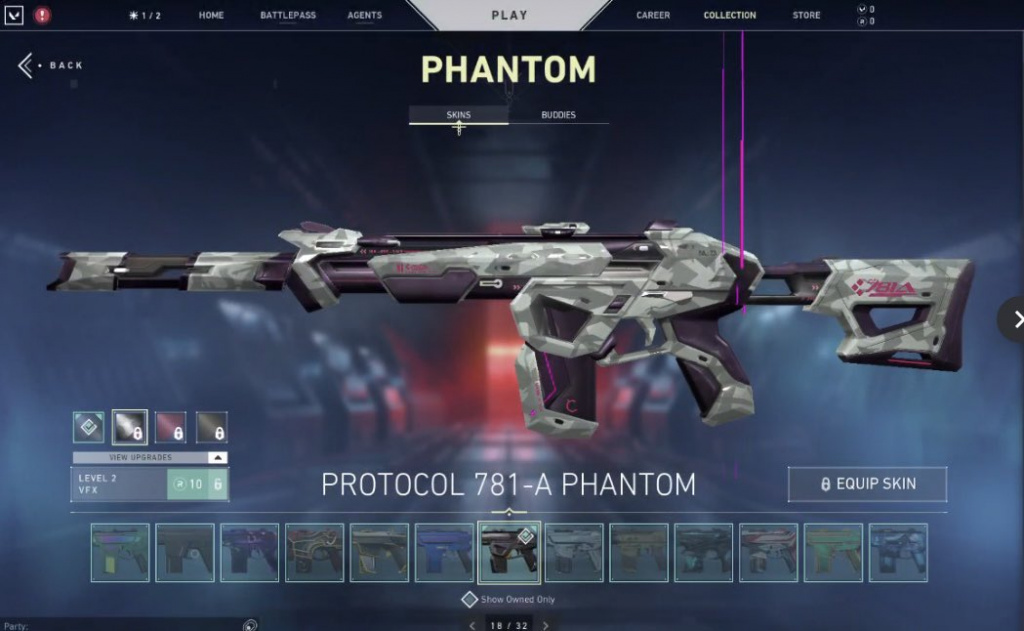 The skins feature a militaristic design adding a few futuristic twists to them, particularly in the colour palette used, which procures purple and red highlights over grey tones.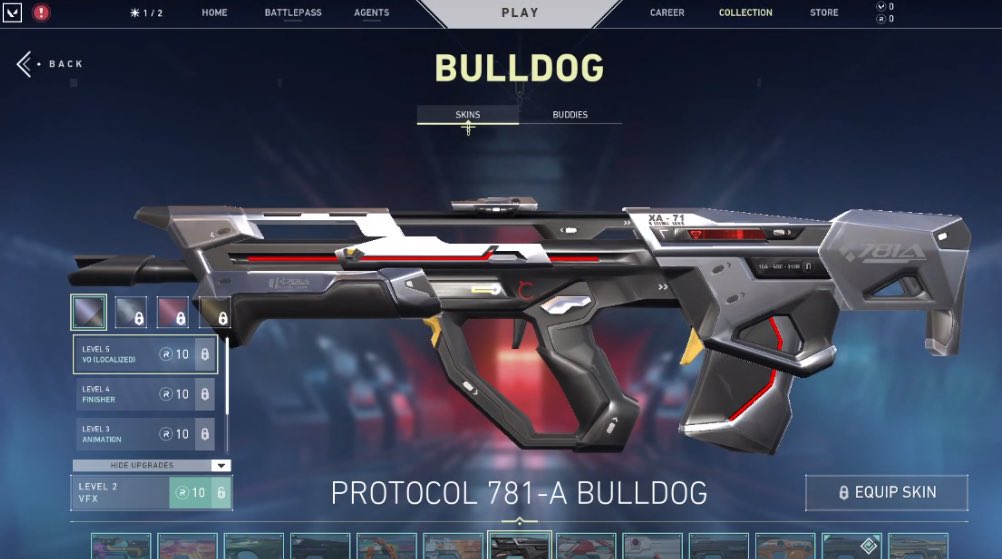 The guns will come with plenty of customisation opportunities, including a never before seen voice-over level 5 option that will cost 10 Radianite points. 
The VO is a nifty little extra added bit of flavour to the weapons, as they tell you when you do damage, when you're low on ammo, and more.
When does the Valorant Protocol 781-A skins come out?
The Valorant Protocol 781-A skin collection is now live, and will remain in the store for the next 22 days, meaning there's plenty of time to figure out whether you want to spend some serious cash to get your hands on it.
Valorant Protocol 781-A cost
The collection is not cheap by any means, and might as well be the costliest of the entire game, coming in at 9,900VP. Each individual gun will set you back a total of 2475VP, while the knife comes at a staggering 4950VP.
Don't forget to check out our dedicated Valorant section for the latest news, guides, updates, esports coverage, and more.
Featured image courtesy of Riot Games.