Fans of the Splinter Cell series have been waiting for while for a chance to play again as the legendary Sam Fisher.
And for now, they can play as him in the latest Rainbow Six Siege update, Operation Shadow Legacy, but that was still not exactly what they have hoped for, which is a completely new Splinter Cell game.
But the wait looks to be coming to an end as on the 16th September, a brand new Splinter Cell game was announced.
But, there's a catch - the next Splinter Cell game will be a VR game exclusive for Oculus devices.

Picture: Oculus/UbiSoft
Besides Splinter Cell, a new game in the Assassin's Creed series has also been announced as well, which will also be a VR title exclusive to Oculus devices.
Ubisoft and Oculus have been collaborating for quite some time, with the games like Eagle Flight, Werewolves Within, and Star Trek: Bridge Crew.
The main studio working on these projects is Ubisoft's Red Storm, with the help from Ubisoft Reflections, Ubisoft Dusseldorf, and Ubisoft Mumbai.
No other information has been shared today, but they say they are "excited to share more with you soon."
Oculus Quest 2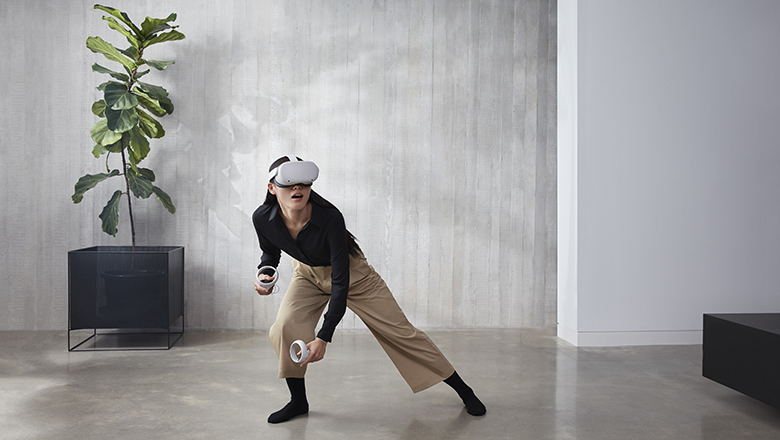 (Picture: Oculus)
This news comes as a part of a bigger announcement from earlier today when Facebook officially revealed the Oculus Quest 2, a standalone VR with sharper 90Hz screens for just $299, which looks like quite an aggressive pricing.
The Oculus Quest 2 is scheduled for release on the 13th October, with pre-orders starting today.
"With Quest 2, we're taking things even further, starting with a multi-generational leap in processing power with the state-of-the-art Qualcomm," says in the announcement.
"Snapdragon XR2 Platform offering higher AI capability, and 6GB of RAM. The new display features 1832 x 1920 pixels per eye—our highest resolution display yet. With 50% more pixels than the original Quest, everything from multiplayer games and productivity apps to 360° videos look better than ever."
The device comes with new Touch controllers, which offer "better ergonomics" and "unparalleled hand presence in virtual environments."
Facebook says that the will focus more on standalone VR devices in the future, but they will continue to support high-end PC VR gaming for their demanding customers.
Such one example is Medal of Honor: Above and Beyond, developed by Respawn Entertainment, which just got a release date.
It's coming to all Oculus devices on 11th December 2020.