Herschel "DrDisrespect" Beahm made a
triumphant return
to streaming on YouTube a few months ago, and since then, the streaming superstar has entertained fans to no end. In a new clip shared by DrDisrespect, the streamer attempts to make Pac-Man sound effects, showcasing just how entertaining he can be.
DrDisrespect's awkward Pac-Man sounds
DrDisrespect shared a short clip on 21st September via Twitter, explaining how he had the perfect Pac-Man sound done while he on his way to The Arena.
At first, he explained how he lost the sound shortly after nailing it, and how he doesn't want to do it in front of his fans cause he was "doing some weird s$%t" with his mouth.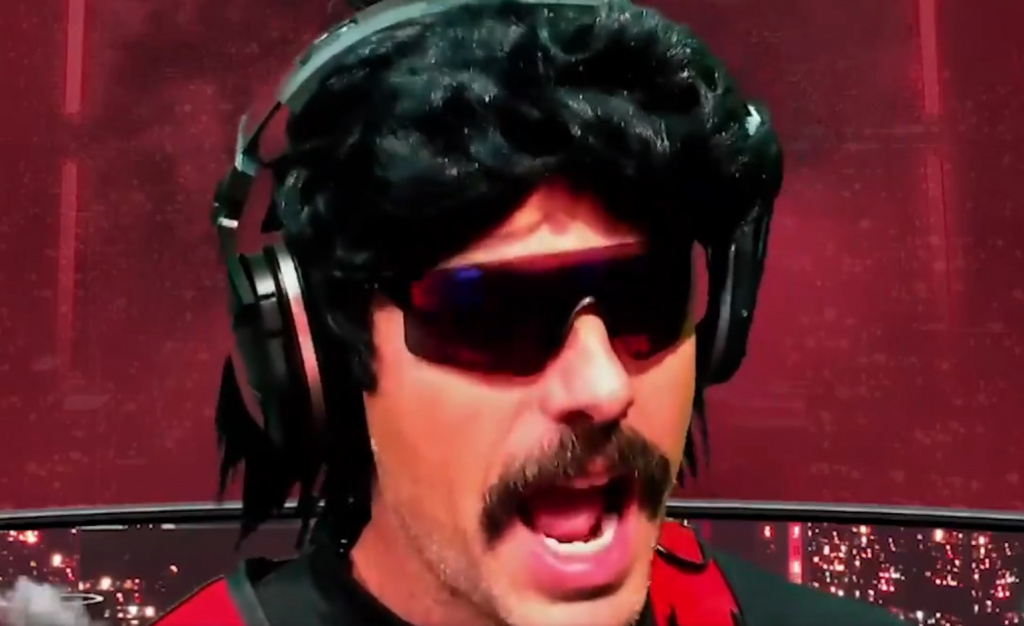 (Picture: DrDisrespect)
DrDisrespect referred to a particular sound in Pac-Man, where you eat a super-powered dot which allows you to eat the ghosts. He apparently had the sound perfectly recreated with his mouth.
In what has become one of his most-entertaining features, DrDisrespect interacted with one of his fans.
A user said "Do the sound, you dingleberry" and someone tipped DrDisrespect $10 to do the sound effect. This, however, led to a very awkward and hilarious attempt by the streamer to recreate the sound effect.
Ms. Pac-Man sfx pic.twitter.com/hZc5ci1hGP

— Dr Disrespect (@drdisrespect) September 21, 2020
The streamer then told his fans: "I know it is probably really awkward right now. We are having an awkward situation and I like to be in this little dimension because you know what, I don't give a f$%#."
DrDisrespect further explained how this is the area people are afraid to go to, and how this is the type of interaction he enjoys with his fans.
Hopefully, DrDisrespect will finally find the Pac-Man sound effect he was looking to recreate, and he can share more on his latest antics with his fans.