There has been no bigger story in the streaming world than the expected return of some of its absentee stars - we all know the names - Mixer's demise and release of Tyler "Ninja" Blevins and Michael "shroud" Grzesiek from their contracts meant they fans were left wondering when and how they would return. Shroud announced his return to Twitch, and on 12th August returned with his first stream.
And then we have Dr Disrespect, real name Herschel Beahm IV, banned from Twitch for reasons yet unknown, where the character-based streamer would end up, if anywhere, was the subject of much speculation before he eventually rocked up to YouTube, at least for the time being.
The Doc's first stream was everything you would expect for such a theatrical performer, in the lead up we had music videos, limited time merch, and an almost 24-hour wait from the time he went "live" to the first sight of the Doc himself. The stream itself was replete with the use of green-screen, special effects, and a production value seen on few other live streams. It was quintessential Doc.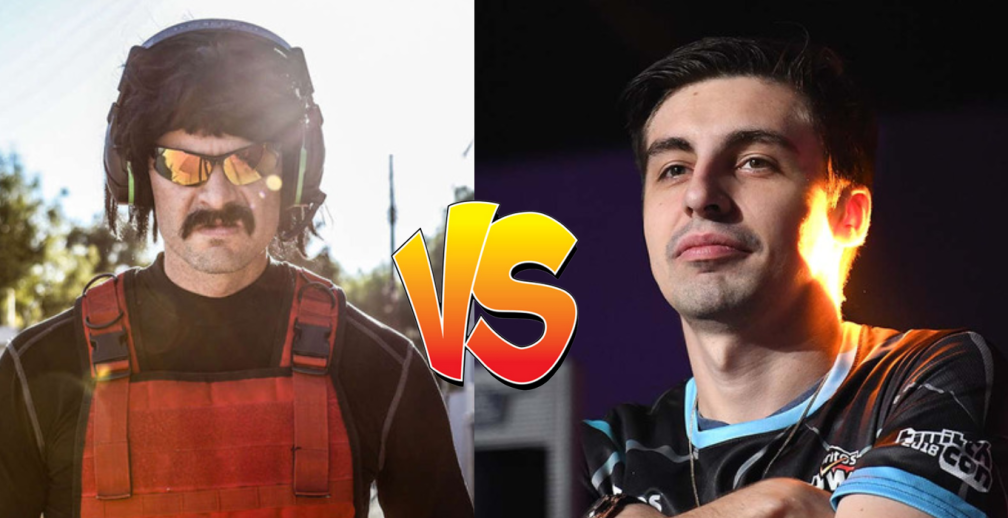 (Picture: Dr Disrespect / shroud)
But the battle of the streaming return who fared better? We will breakdown the key points to see which streamer came out on top.
Viewership
Everyone wants to know the numbers so let's get it right out the way. 
The mystery and scandal around Dr Disrespect's unexplained Twitch ban were expertly used by the streamer to create hype around his eventual return - from music videos to cryptic IG live streams and a limited edition t-shirt - fans poured over every tidbit of information to work out when he would return and so when the Doc did eventually show his face on YouTube he would peak at 525,000 viewers.
Shroud didn't do badly either, his return to Twitch was teased, but with far less bombast with the lowkey streamer just glad to be back on the platform that made him a star. Peaking at just over 515,000 viewers which included some of the platform's biggest stars like Imane "Pokimane" Anys and Félix "xQc" Lengyel, who both donated, the human aimbot will be delighted with his return.
The Doc did manage to land a punch on the viewer count, something which he pointed out in a DM to esport reporter Jake Lucky with the former stating that shroud came "close, but not close enough" in the battle for peak viewership.
Winner: Dr Disrespect
Hype
For all the reasons Dr Disrespect edged it out on viewership are down to the hype that was built around his return. From the previously mentioned cryptic tweets, music videos and carefully choreographed interviews with lawyers by his side, the intrigue into Doc's return was something we hadn't seen in the streaming world before.
Shroud with a teaser that gave subtle nods to his pro playing past, and aptitude for FPS was a much more low fare but you rather suspect that is the way he likes it, in fact, he made a joke during his first stream back that alluded to that fact.
Winner: Dr Disrespect
Presentation
Shroud showed off a brand new trailer to open his stream and some new streamer graphics and logo, but fundamentally this was all about shroud getting back to what he does best, where he does it best. Playing shooters, sometimes World of Warcraft, and on Twitch. Simple, efficient and very pleasing to the high. A bit like his headshots.
Dr Disrespect has also take production and presentation to a whole other level, I mean he dons a wig and sunglasses almost 24/7... it is kinda his thing. His return took all that and raised it a level, moody cyberpunk songs, a fake VSM radio station throwing shade at the going on's in gaming and streaming since his ban, and the usual level of style and panache when he did make it to our screens, driving around in his CGI Lamborghini.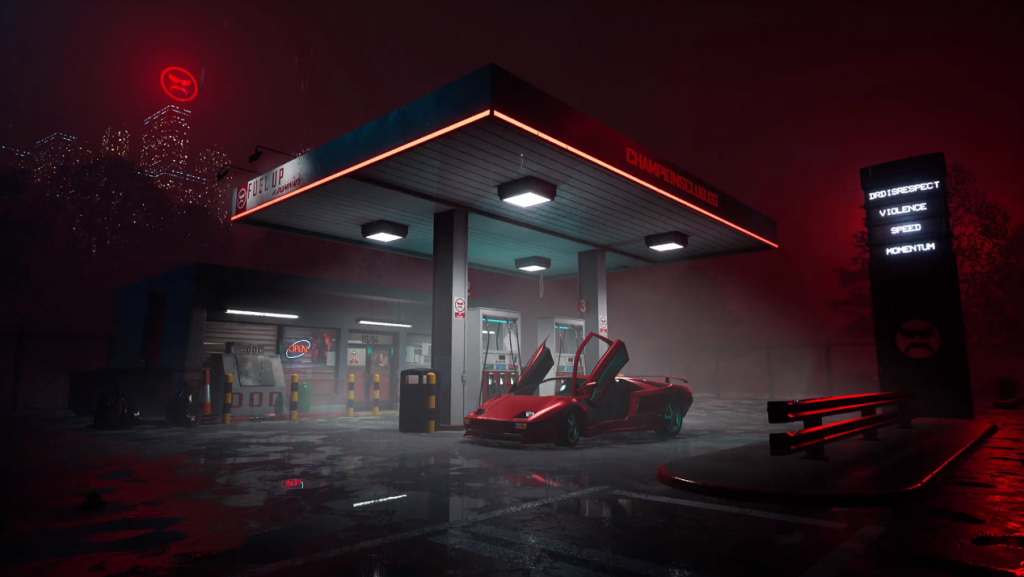 It's not to everyone's tastes but its Dr Disrespect through and through, and love him or hate him you gotta respect the effort.
But wait, there was one other change to the shroud we were greeted with on his return stream - see if you can work out what it is.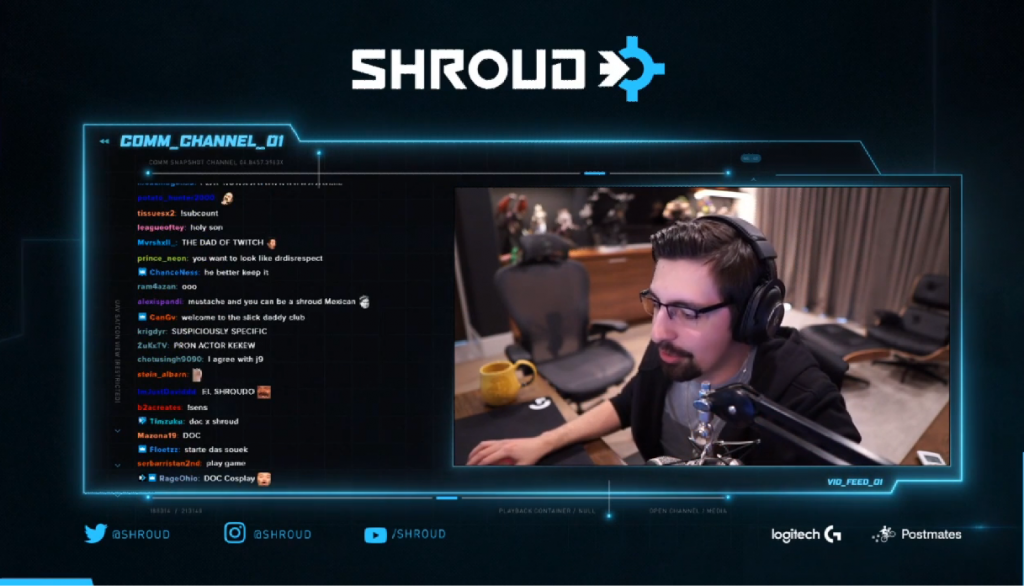 Look at that! It's a full-blown goatee! Not a beard, a legitimate goatee... is this proof that shroud is Half-Life's Gordon Freeman?
Or maybe like the Doc you think he looks more like Adam Sandler in Uncut Gems.
Winner: Draw, with a slight edge to shroud for the goatee.
Platform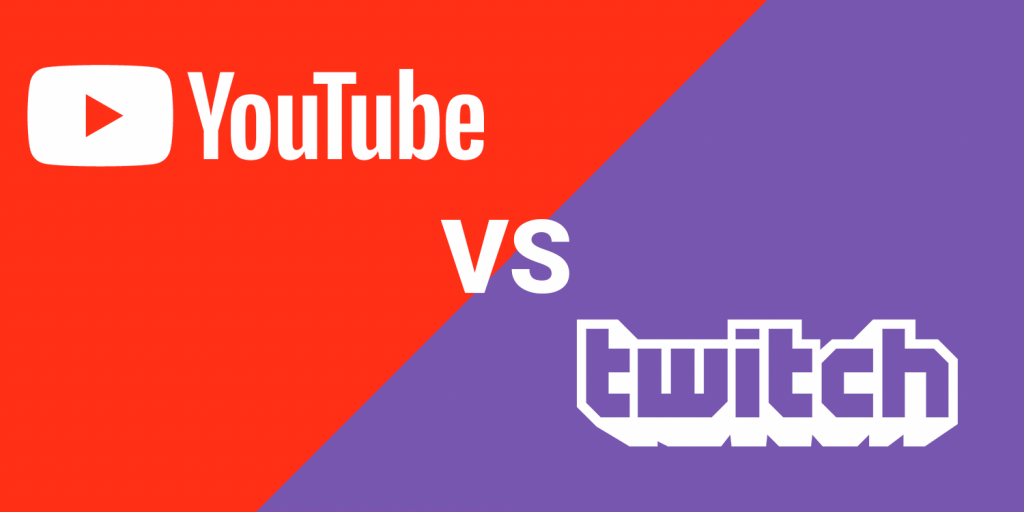 (Picture: Jordan Fregan)
YouTube isn't particularly associated with streaming despite remaining a feature Google has tried to push within the platform. Pulling the plug on YouTube Gaming's app in May 2019 was a sign they were conceding defeat on this front for the time being, and taking into account the average user experience, it's clear Twitch is still undisputed no.1 platform for videogame broadcasters.
It starts with a simple quality of life features for viewers as YouTube streams lack basic functionality you'd come to expect - there's no way to easily clip highlights, the chat breaks the barrier of anonymity for some as real names are often used in YouTube accounts, and having no integration with third-party services similar to Better Twitch TV (BTTV), a plug-in that allows dynamic emotes that have become synonymous with the platform, means the whole emote spamming subculture that draws thousands to watch streamers is completely missing.
Not everything is negative around YouTube streaming, as it gives users the ability to rewind a stream or pause at any time, without immediately sending you to the live feed when you unpause. However, it still has some way to catch up with Twitch.
That is to say nothing about Dr Disrespect's situation that has been created with his Twitch. Streamers such as Tim "timthetatman" John Betar, who played with Doc regularly during the latter's Twitch days, have lamented the fact that they may never get to play with the Doc on stream again. As once a streamer is banned from the platform, it's just that - a platform-wide ban. The chances of seeing Doc team up with any Twitch streamer is very slim indeed.
Winner: Shroud
Contract
And that brings us on the last point, and we won't spend too much time on this because it is pretty cut and dry. Shroud has an exclusive contract at Twitch, the sums haven't been disclosed but it would be no surprise to find out he turned down bigger money from YouTube or Facebook Gaming (it was rumoured he was offered double his Mixer contract to come over after the merger), to come back to the platform that helped make his name.
Doc, on the other hand, has no contract, and according to sources is likely to never be offered one. He is a free-agent which sounds great in theory, but in a world where getting the "bag" often outweighs how big the bag is, and to be fair the Twitch bag he lost was pretty big, this is not how the Doc would have wanted it. He wanted to be on Twitch, he is now on YouTube with no guaranteed income. He probably won't be hurting too much but this is big L for him.
Winner: Shroud 
Dr Disrespect Vs Shroud - who did it better?
Well tallying up the scores we have it down as a draw, especially now that some are disputing the numbers that appear on both YouTube and Twitch's live tickers. 
Both streamers will be mightily pleased with how their returns panned out, but the future still looks uncertain for the Doc. Might he take a shot on Facebook Gaming? Or even his own website, as have been mooted?
Shroud's future on the other hand is much more certain - Twitch is home - and we are glad he is back.
What do you think? Vote on our poll below if you want to weigh in.
Now we would like to hear from you. Who did a better streaming comeback?

— GINX Esports TV (@GinxTV) August 13, 2020