Earlier this month, famous NFL club from Washington has decided to
retire their controversial "Redskins" name
and logo and would reveal a replacement later this year.
The name has been the subject of debate for decades, due to its racist nature, used mostly as a racial slur for Native Americans.
Following renewed attention to questions of racial justice after the killing of George Floyd in May 2020, there was a lot of pressure from sponsors and public figures for the name to be changed.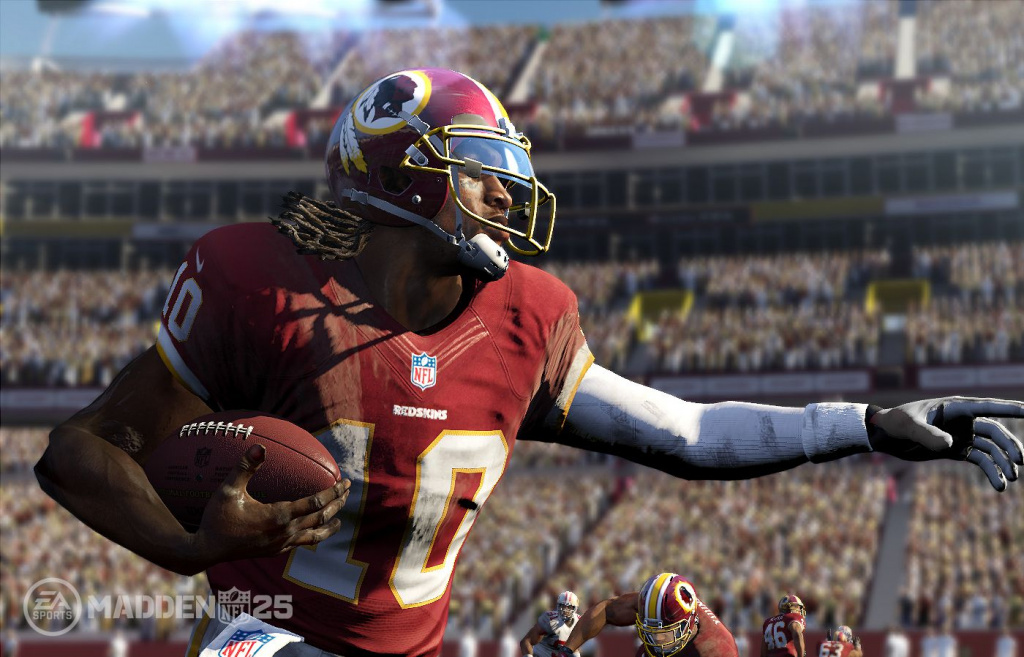 Redskins in Madden 21 trailer (Picture: EA)
FedEx, one of the team's biggest sponsors, threatened to cancel their sponsorship of FedExField, the team's stadium, if the name was not changed. All this eventually led to a quick decision in July, and now both the name and logo are withdrawn from use.
Still, the team is yet to decide on the new name they will use, and reports are saying that their preferred name replacement was currently tied up in a trademark dispute.
NFL fans and fans of its gaming counterpart are wondering what will that mean for Madden NFL 21.
In a recent Madden 21 Deep Dive video, Washington Redskins can be seen with their old name and logo, but according to Electronic Arts, they will be removed from the live version of the game when it launches on 28th August.
In a statement to USgamer, Electronic Arts representative explained that Electronic Arts will be making the team generic in Madden NFL 21 until a new name and logo is chosen.
"We are pleased to see Washington's decision to change their team name and visual identity," said the representative. "We are quickly working to update Madden NFL 21 to feature a generic Washington team, while we await final word on the updated team name and logo design."
When the team from Washington officially reveals their new name and logo, EA will work on an update that will be downloaded automatically when ready. EA explains that this update will be a complete package, including audio and commentary updates, motion graphics and presentation, stadium art, environments, crowd gear and signage, and uniforms.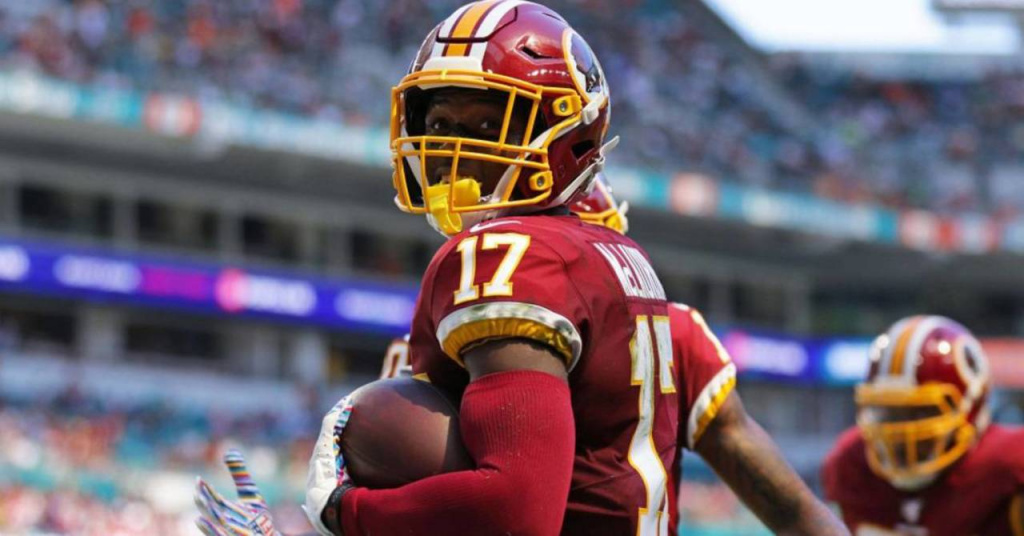 (Picture: EA)
EA representative added that on launch "some outdated Washington references in other areas of the game" will still be visible, but that they will work as fast as they can on a new update to change everything.
Madden NFL 21 is slated to launch on 28th August for PlayStation 4, Xbox One, Google Stadia, and PC.
The game will have an upgraded version for Xbox Series X and PlayStation 5 which will be released when those consoles launch later this year, and for the owners of the PS4/XboxOne versions, it will be a free upgrade.